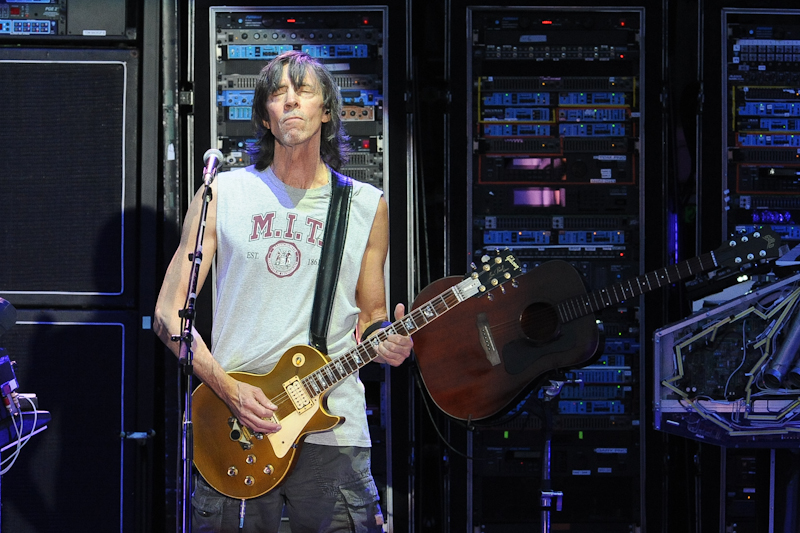 The band Boston performed at the Skyline Theater inaugural concert as dusk set in on the lawn of the Long Center overlooking the Austin skyline. The large lush green sloping hill side of the Long Center is the new area where the open air Skyline Theater set up stage with bring your own seating and or blankets for guests. For Austinites this might feel like a variation on the Blues on The Green concert series before that exploded in to a mini ACL Festival.  What seemed like an early  show due to the late sunset, started at 7:00 pm with opening band Dennis DeYoung, one of the founding members and hit song writers of the band Styx.
The singer, song writer Dennis DeYoung wasted no time with "new material" but dove right in with top 40 radio hit songs one after the other. Starting the set with "The Grand Illusion", "Lady", "Blue Collar Man" and "Mr.Roboto" just for the first four song! For "Mr. Roboto" Dennis brought out a Walkman wearing Aztec looking novelty mask as if he successfully raided a Halloween party.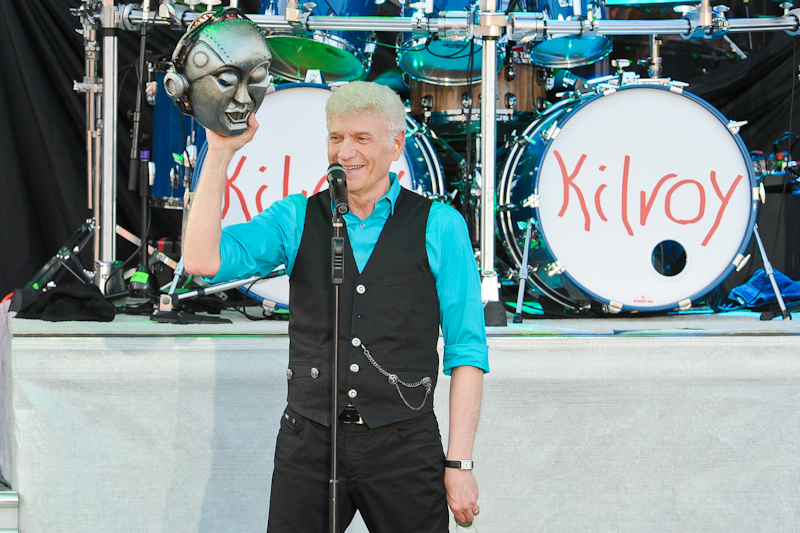 After a few more 70's and 80's Styx hits, Dennis wrapped up the set with "Come Sail Away" at which point the audience sailed away to the booze stands on The Long Center main plaza. This also provided the audience a break to stretch their back from sitting on a slope that goes both downward and sideways. Maybe a Chiropractor and Massage Therapist can set up shop for a quick intermission spinal adjustment.
Next up Boston, with the one remaining founding member Tom Scholz (1976) and senior band member Gary Pihl (1985) on rhythm guitar. No less than 19 songs were on the set list with 2 encores! After a quick conversation between band and audience, it became clear they wanted to hear Boston hit songs, and the band was more than happy to oblige.
Tom Scholz took his position on stage-right alternating between lead guitar, vocals and steam spewing retro keyboard. Tommy DeCarlo who joined the band in 2008 sang lead vocals with silver haired rocker Jeff Neal on drums with a giant Boston embossed gong floating behind his head.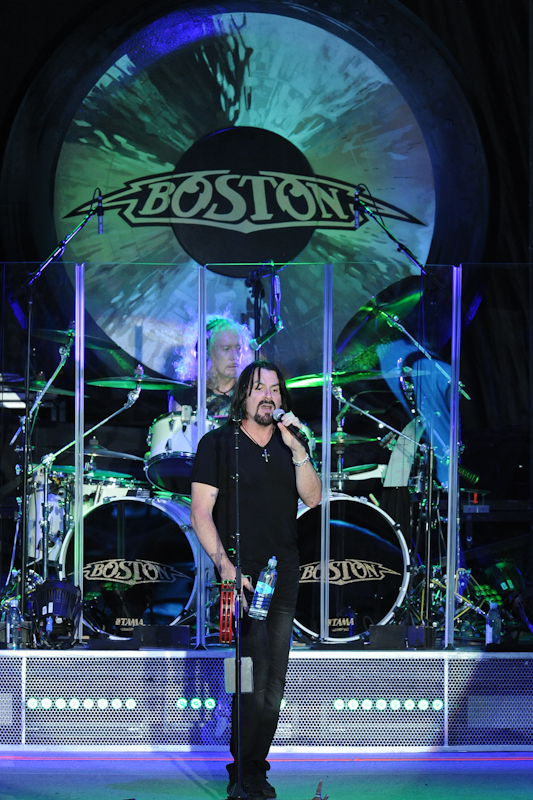 Senior band member Gary Pihl was standing stage-left. Pihl joined the band in 1985 after leaving the Sammy Hagar touring band and was part of the Third Stage tour in 1987-1988. More than half way in to the set the power ballad "Amanda" electrified the audience followed by "The Launch" and mega hit "More Than A Feeling." After a few more songs and two encores people headed back to their cars holding their concert camping gear in their arms or strapped to their backs.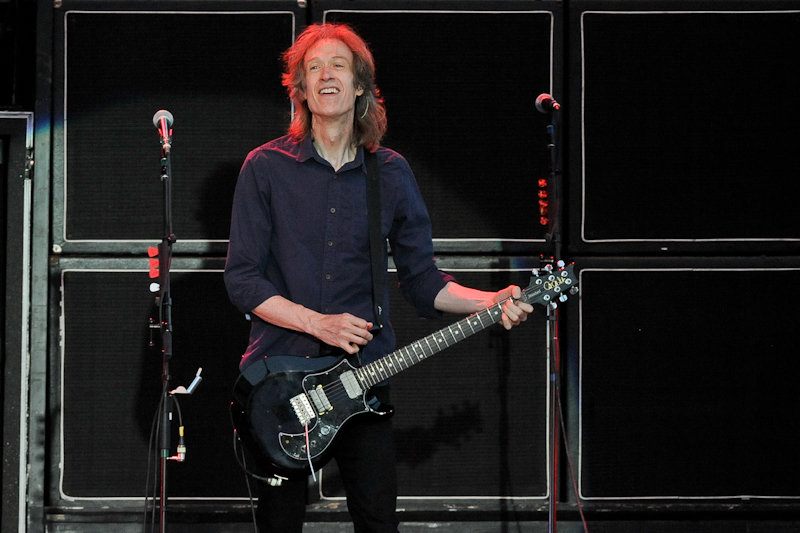 The Skyline Theater, weather permitting, promises to be a wonderful summer concert venue. Future shows will include Steve Miller Band, Culture Club and Goo Goo Dolls to name but a few. More details are available at the website http://skylinetheater.com/