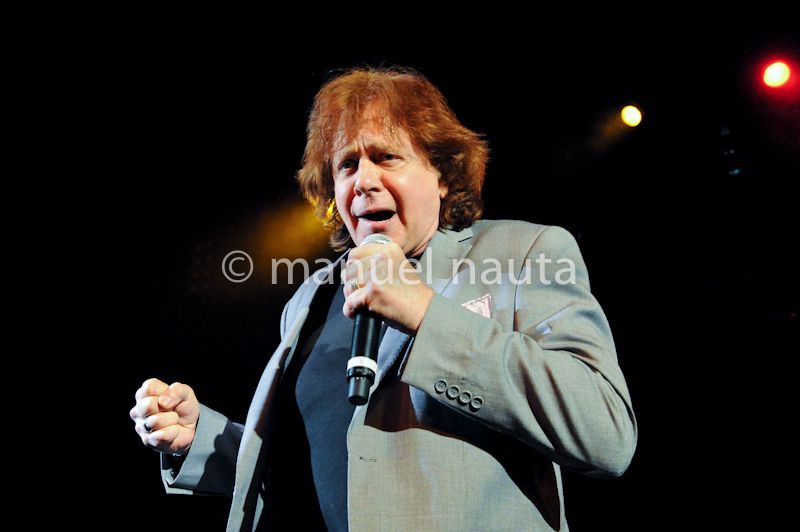 February 16, 2014 – San Antonio, Texas: Edward Mahoney, known by his stage name Eddie Money, gave the first performance at the newly renovated The Aztec Theater  in San Antonio. Build in 1926 as a movie theater in the Meso-American architectural style, this is a historic landmark on the San Antonio River Walk. Due to decades of neglect and urban decay the building seemed destined for demolition. However, through the tired less efforts of the San Antonio Conservation Society by 1992 the building was listed on the National Register of Historic Places.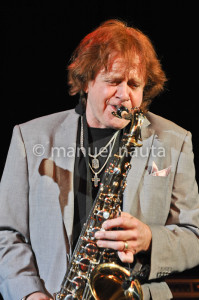 Fast forward to February 16, 2014 and now we have a historic theater with a state of the art sound and light system. The main floor has standing room space on three levels to ensure that all guests have a great view, in addition to a large bar.  The balcony has seating for those patrons who would like to sit back and enjoy the shows.
The opening band for the night was the Krayolas, a local San Antonio band you can always count on to warm up an audience with some rock and roll mixed up with some Latin sounds.
At 9:15 pm Eddie Money took the stage with full force, vigor and energy! It is hard to believe that Eddie will turn 65 this month. Once you hear the mega hits such as "Baby Hold On", "Two Tickets To Paradise" and "Take Me Home Tonight" you can't stop smiling and singing them over and over again in your head while driving home. He interacted with the audience, touched hands with the people at the front of the stage, danced and jumped, played the saxophone and sang his heart out. Maybe I am sentimental for 80's music, but I give it "two thumbs up" ( and that's not a Facebook reference.. LOL), if you know who said that, you are probably also an Eddie Money fan!