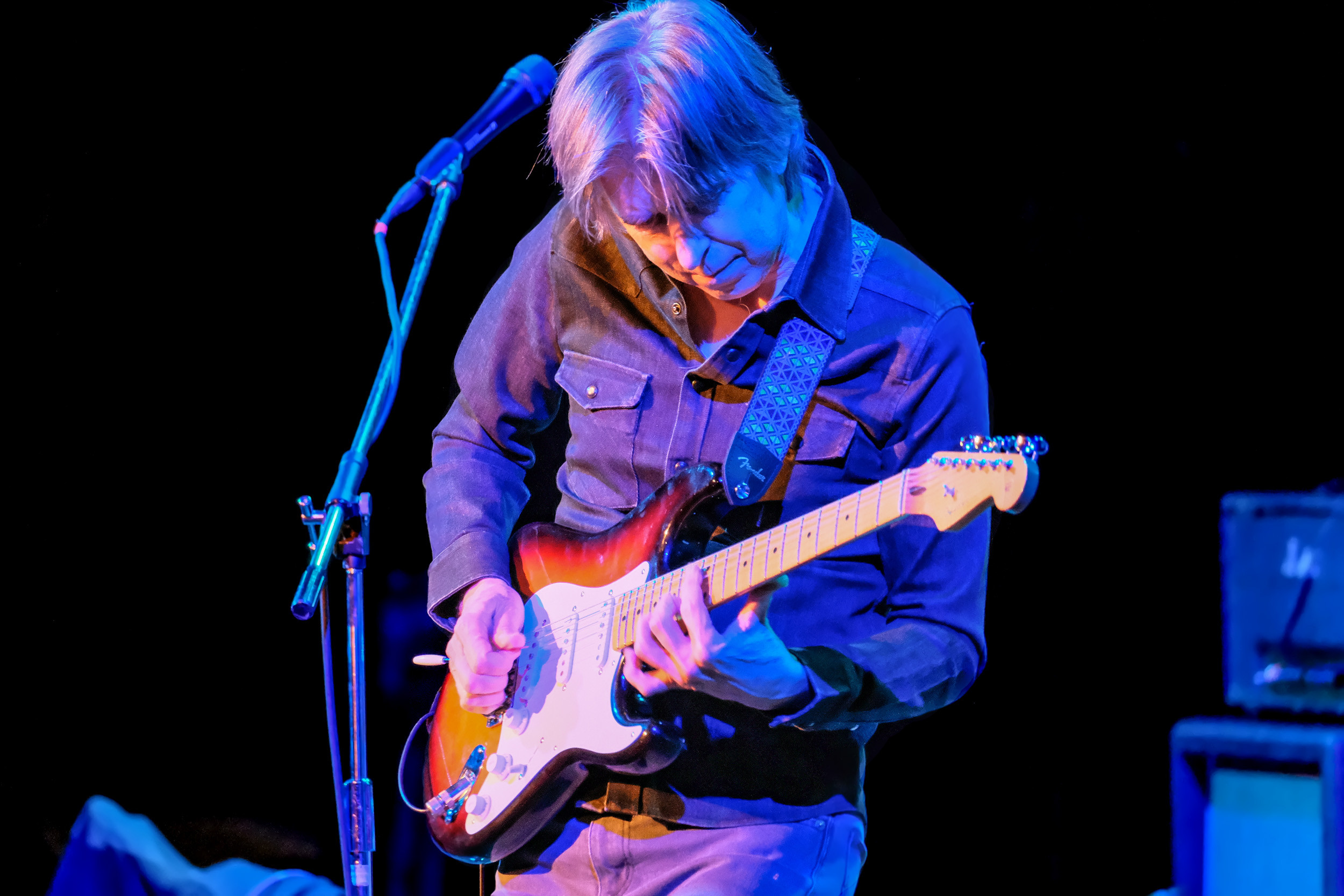 San Antonio, Texas – January 30, 2020: With a career touching 5 different decades, guitarist Eric Johnson has experienced a prolific career. In celebration of his newest album EJ Vol II, which will come out 30 years to the day after his Platinum album Ah Via Musicom, Johnson has set out on a massive North American tour, appropriately titled Classics: Past and Present.
Forgoing any opening bands for two-set, "evening with" type show, Johnson took the stage at The Aztec Theatre with a slow dimming of house lights set to a taped intro. With a simple background of a black curtain, Johnson's band opened with a cover of The Beatles' "Things We Said Today." Johnson's guitar skills were immediately apparent, trading jangly chords with huge sweeping solos, a winning combination throughout most of the night.
As the tour name implies, Johnson's first set was a mix of covers, older songs, and newer compositions that traversed genres from blues, to jazz, to rock, nearly every one allowing Johnson to show off why he has been dubbed a legendary guitar player. Gorgeous guitar tone with little reliance on effects pedals were on display in the first set, such as in a cover of Jimi Hendrix's "Drifting."
With him was also a very strong backing band including a strong rhythm section. The MVP of the band, however, belongs to Austin musician Dave Scher. Playing keyboards, guitar, and even bass, Scher showed himself to be an extremely talented swiss-army musician backing Johnson up with technical proficiency. This was most evident during a late-set version of "Nothing Can Keep Me From You," where Scher played big guitar leads to compliment Johnson including solos that were just as proficient as Johnson himself.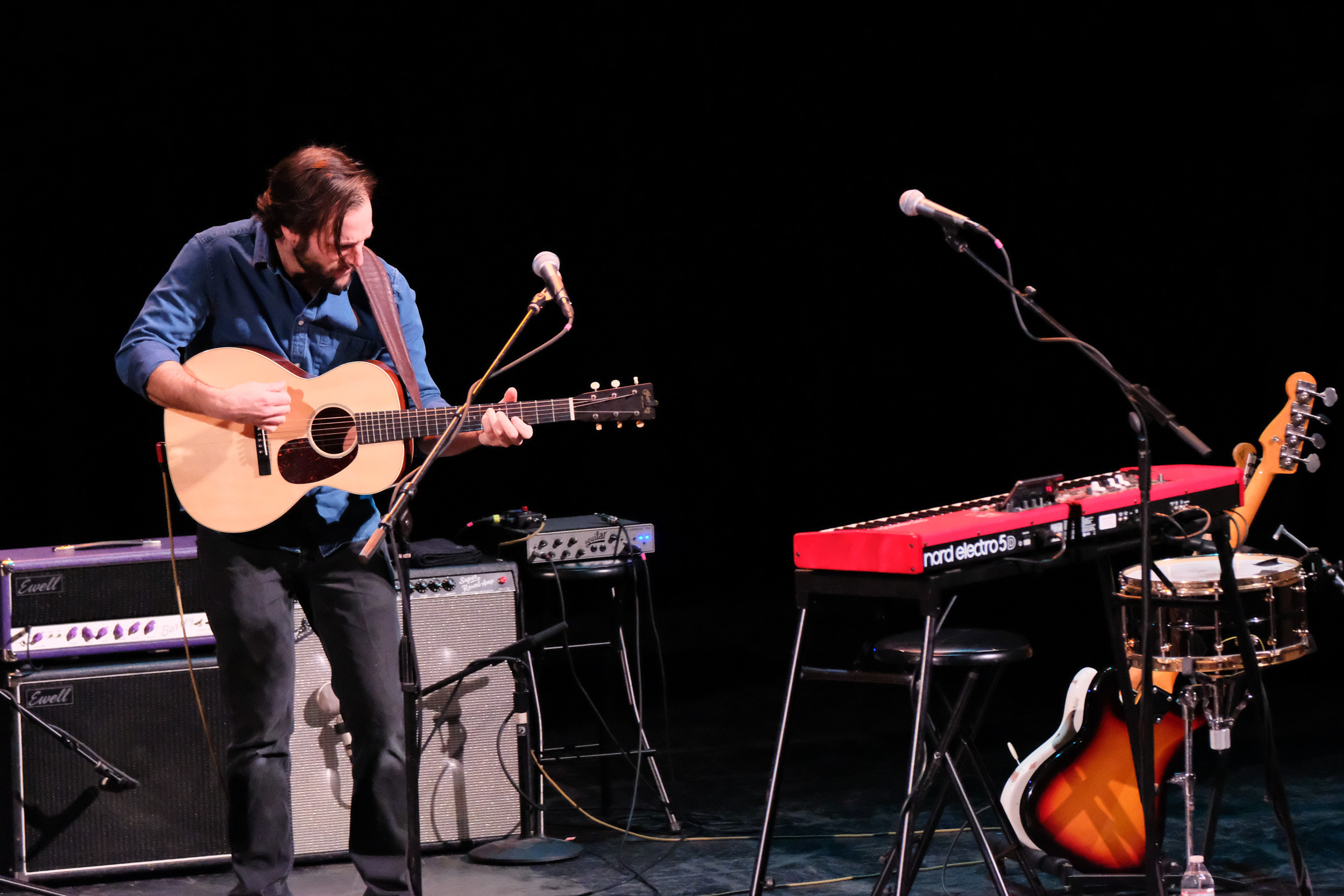 The set took a bit of an unfortunate turn during a section where Johnson moved to piano and busted out a few tunes that felt like they belonged on adult contemporary jazz radio. "Over the Moon," in particular, was a song that stood out for being a bit maudlin. But the vibe was soon back to rock as Johnson closed the set out with a few rollicking tracks, such as the closer "Righteous."
After a 30 minute break, Johnson returned to the stage, beginning the second set off with a few acoustic songs. This led to an evening highlight, a "new country thing," as Johnson called it, "The Ballad of Elrod and Gurlene." Johnson's acoustic played a skiffle-esque guitar part while bassist Roscoe Beck took the honors of lead melody on bass and the aforementioned Scher brought out a bass to accompany them both.
Eventually, Johnson went into "Desert Rose," a catchy song from Ah Via Musicom that is the closest thing to a radio single of the night before closing (save for the couple of encore songs) with his Grammy award winning song "Cliffs of Dover." Starting with an intro of volume swells, Johnson began the solo slowly, with clean guitars, building momentum like every true virtuoso can do. From there, Johnson ripped into the longest, most epic solo of the night, starting off with clean guitar, to adding distortion, to ripping into a blistering version of his most famous song.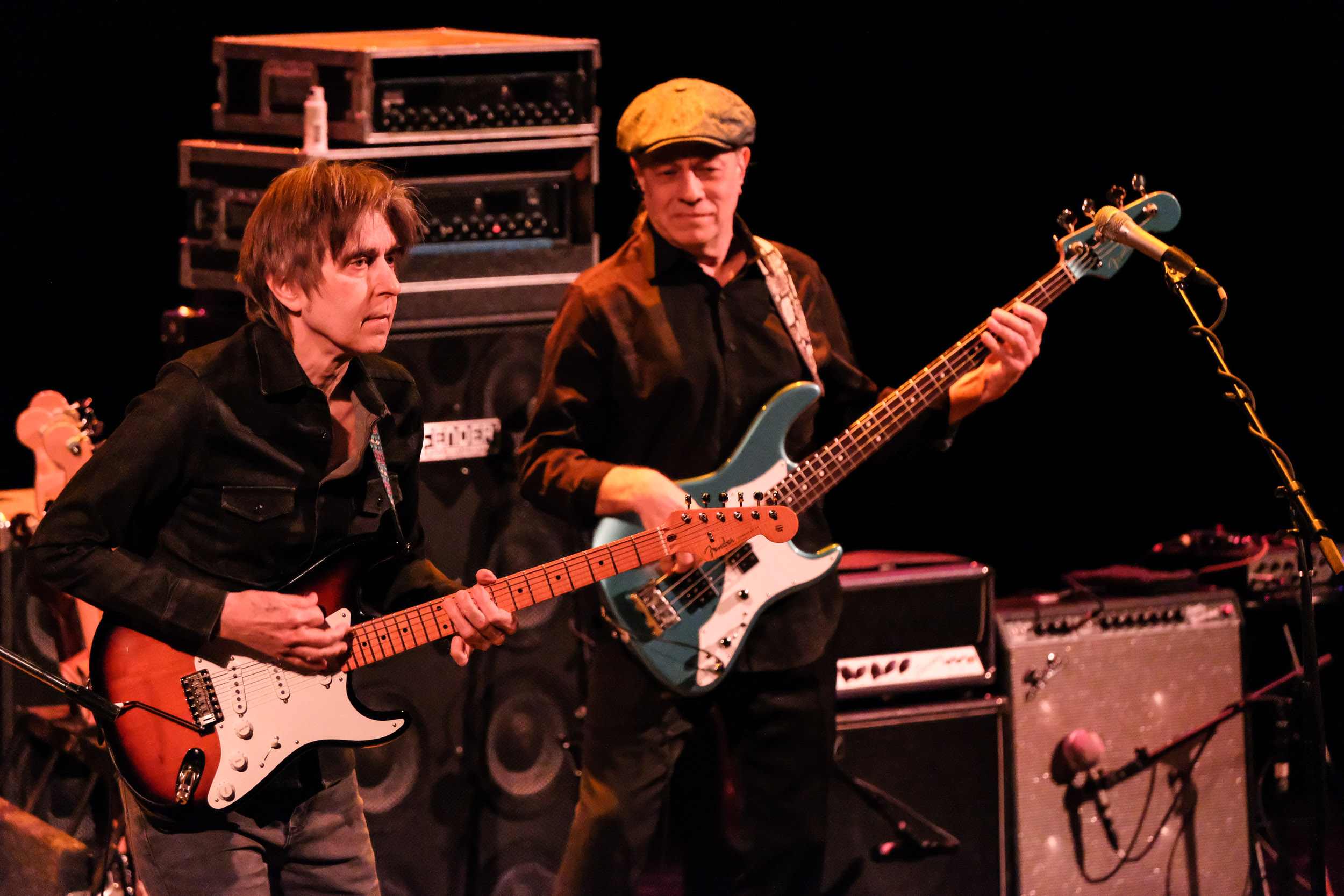 Though Johnson certainly had a loving relationship from the crowd, perhaps it was the rare seating configuration of The Aztec Theatre that may have created a distant atmosphere throughout the evening. Coupled with the assorted mix of genres, the energy of the crowd seemed tepid for most of the performance and the evening never truly felt like a rock show. Regardless, the musicianship on display was undeniable. Johnson remains an extremely gifted soloist with great guitar tone and more than capable of delivering a night of genre-spanning live guitar work.
Review by: Cody Villafana