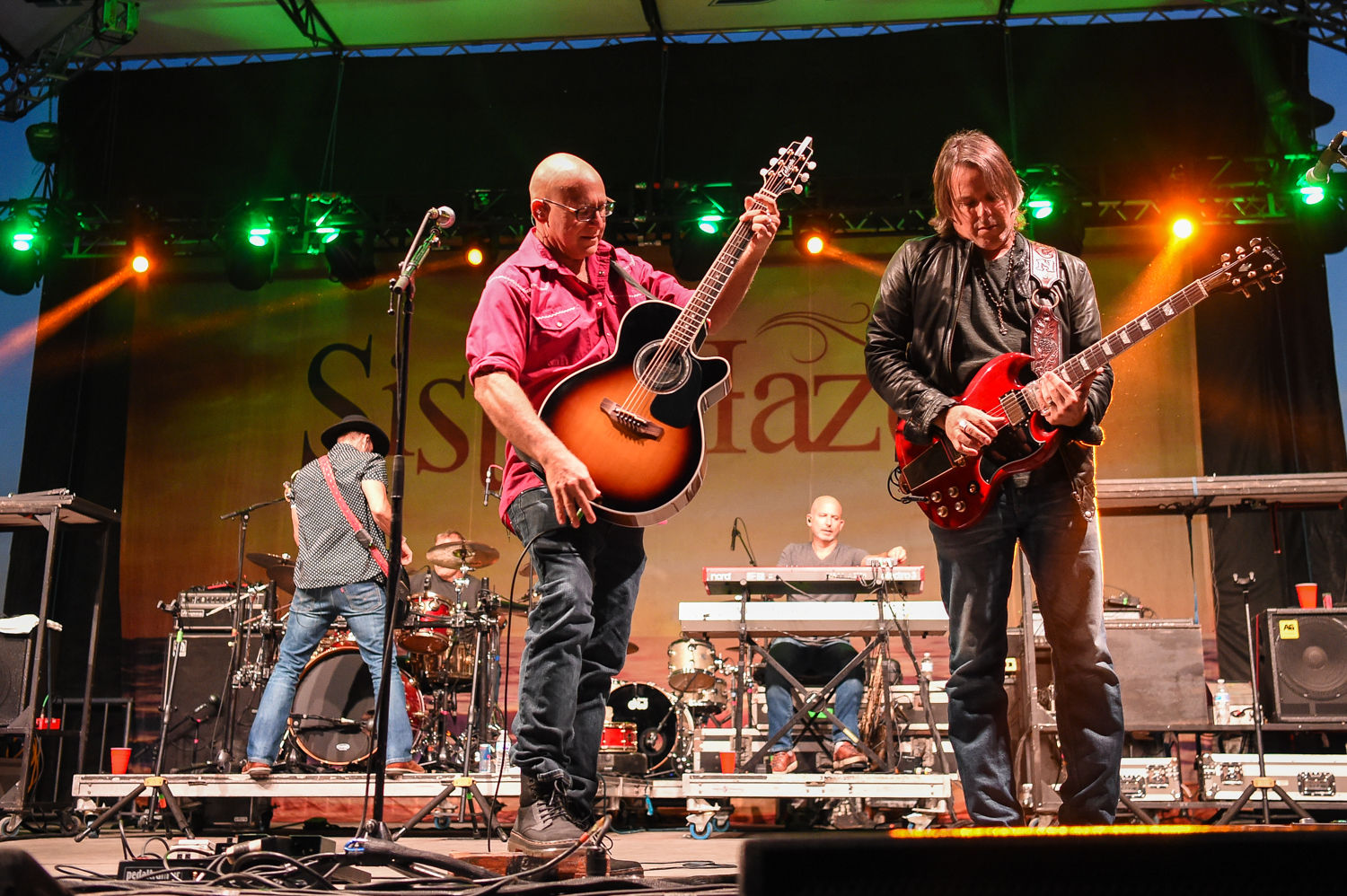 Friday night October 2nd, 2020 I pulled into the parking lot of the H-E-B Center in Cedar Park, TX for a headlining show of Everclear with Sister Hazel, unsure of what to expect. The experience? Unusual, but not necessarily in a bad way. One thing clear from the get-go was that the H-E-B Center staff was doing everything they could do ensure a safe environment during the Covid-19 pandemic. Every single employee I countered or saw walk by was wearing a mask, as I made my way to the parking lot where staff was directing concertgoers into their parking spots. Each spot was carefully mapped out in orange paint, with a separate adjacent orange rectangle which signified the space that each car had to set out chairs, coolers, grillers, or to move around when the bands came on.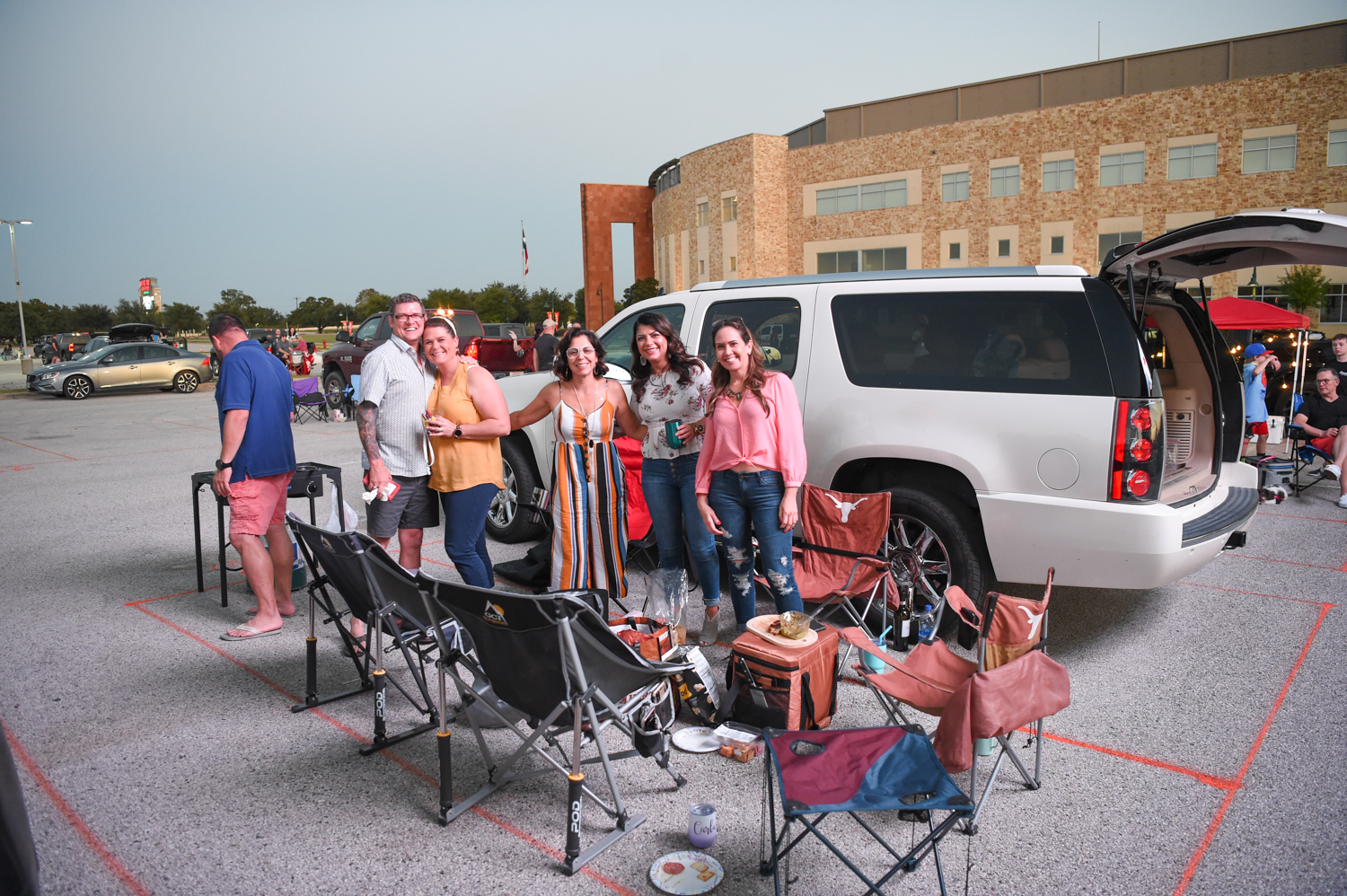 One interesting element was the "tailgating vibe" where attendees were allowed to bring in their own coolers of boozy goodness, grills, food, and anything else that can fit in the space. For that reason, the vibe felt loose and fun with many folks going all out with grilling and canopies, relaxing under the Texas sky and not spending $15 on a small beer. One "tailgating" and general concert element that was missing was the social aspects. Though totally understandable and necessary, it did lead to a strange, distant feel that lingered throughout the evening.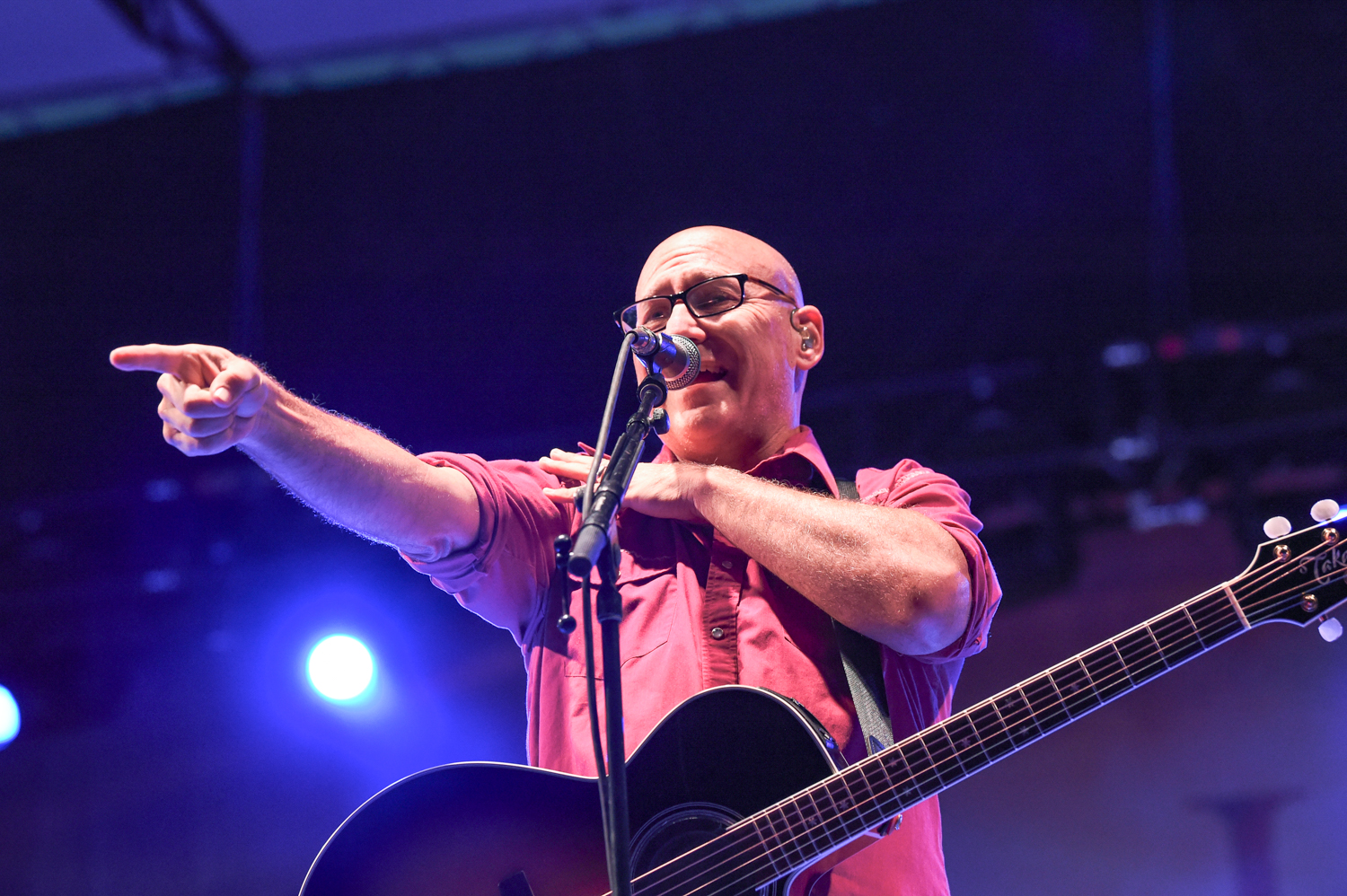 Production wise, the set up was simple: a decent size staged flanked by two decently sized video boards. The sound was clear and strong, though I was relatively close to the stage. It is worth noting that the attendance was sparse. As a result, most spots provided a good view of the stage, a good distance from the video board, and loud enough sound.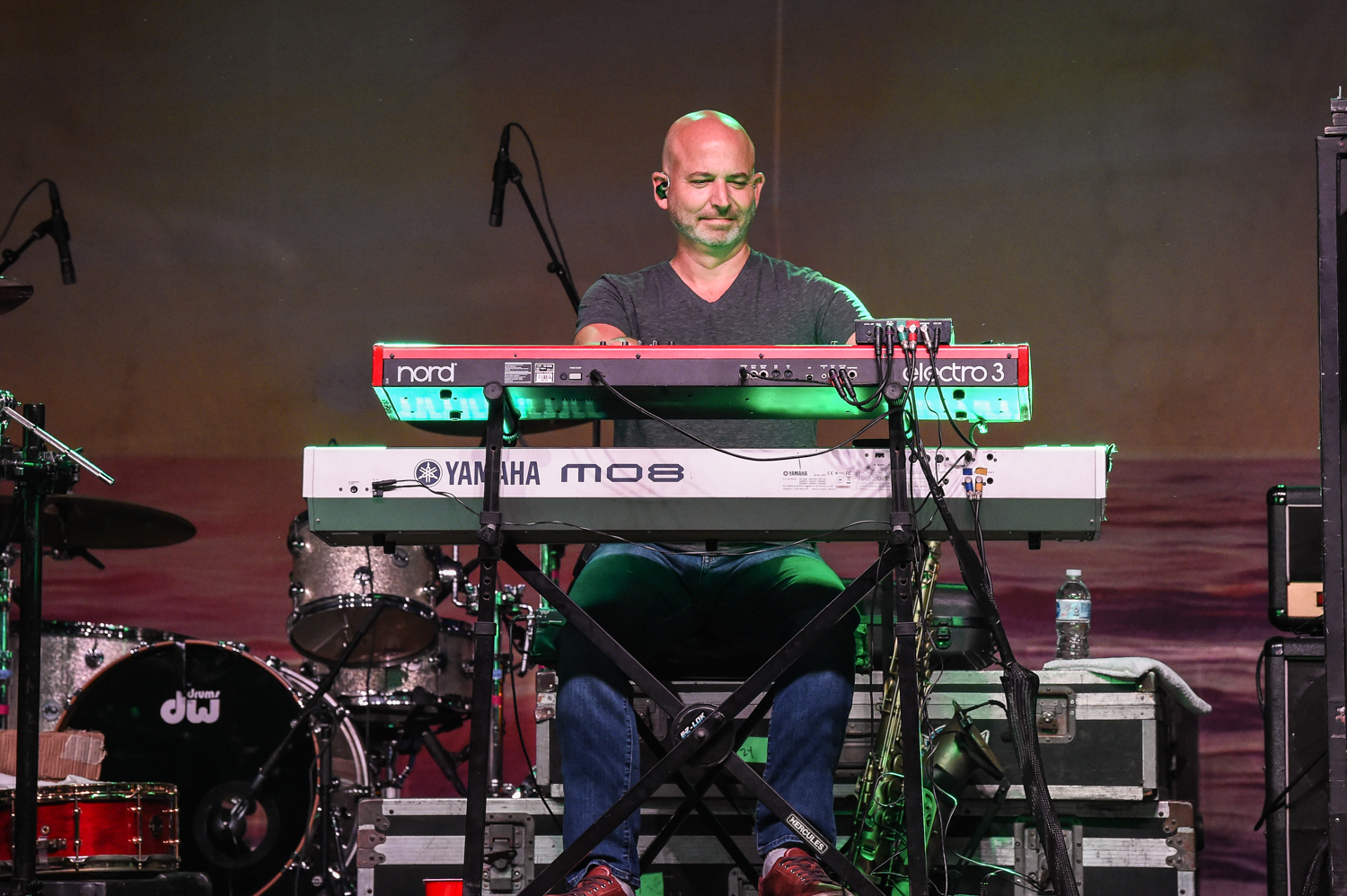 As for the music, both bands commented not only that it had been a while since they had played, but how unusual the entire experience was. Still, both bands committed, even with a mostly distant crowd and though the music may have not been spectacular, the bands at least committed. Sister Hazel opened with "Change Your Mind," one of their two Top 100 singles, and a wave of nostalgia that permeated the evening. As they continued, singers alternated lead vocals as they moved through a quick set of 8 songs. Even though the band was tight, it was mostly inoffensive, yet nondescript alternative rock that blended together until the fantastic closer of their hit song "All For You," complete with a killer saxophone solo.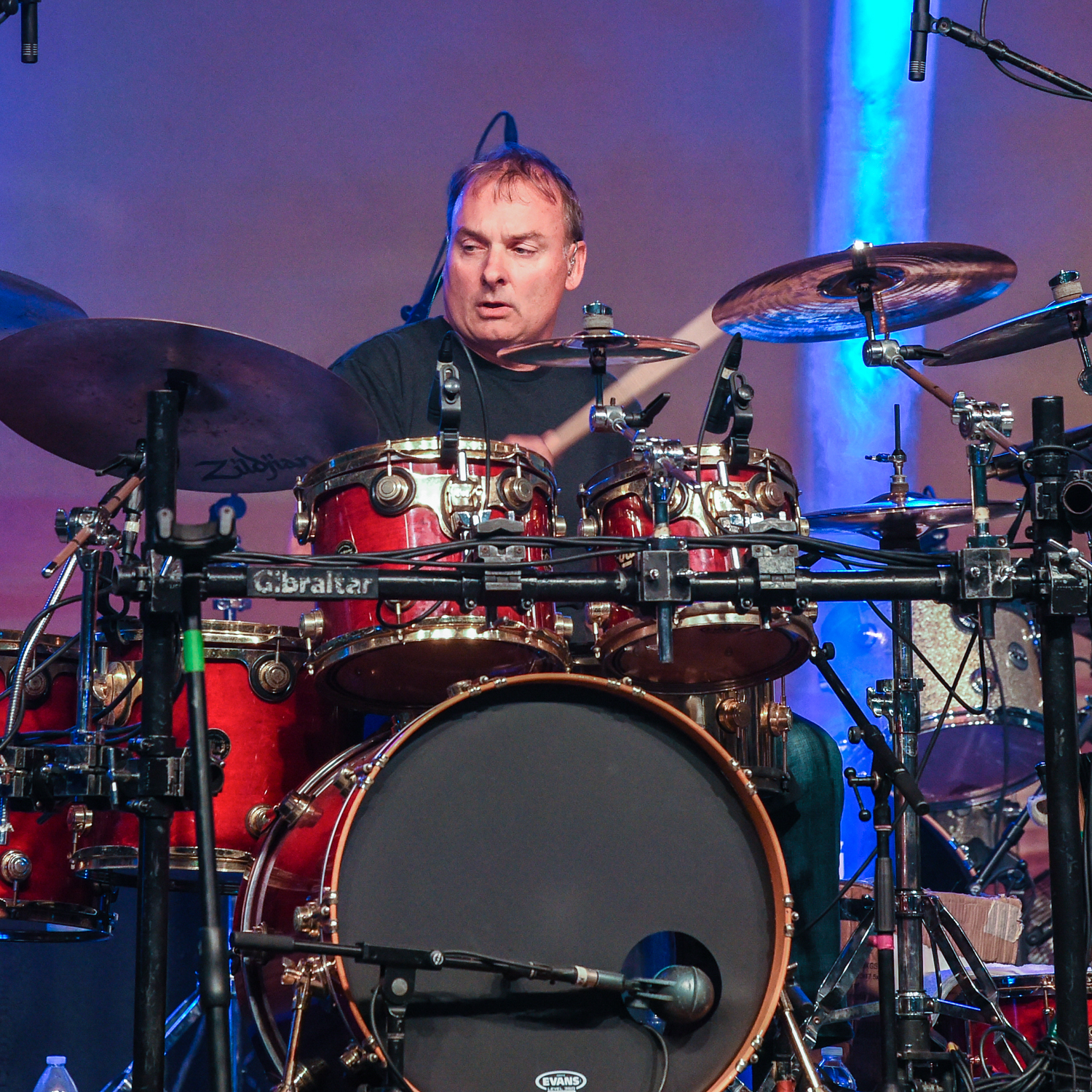 Everclear took the stage shortly after, with singer/guitarist Art Alexakis coming on stage donning a "6 Feet, Motherfucker" shirt. After going public with his MS diagnosis years ago, Alexakis didn't seem to show much physical limitation as the band opened with the title track of their biggest album "So Much For The Afterglow." From there, the band led a set of nostalgia, hit most, if not all of the big hits from Everclear through the years. Alexakis was charismatic and talkative, frequently mentioning how weird the evening was, calling to adapt and find a new normal, and imploring the audience to honk their horns as an applause replacement. Though they may have certainly scratched the itch for diehards, Alexakis' vocals sounded a bit weathered and worn down by age, not quite able to deliver the same power he once did. Nostalgia waves certainly returned as they played songs like "Father of Mine" and "I Will Buy You A New Life," but aside from some great crunchy guitar tone and energy, the set as a whole lacked any real memorability.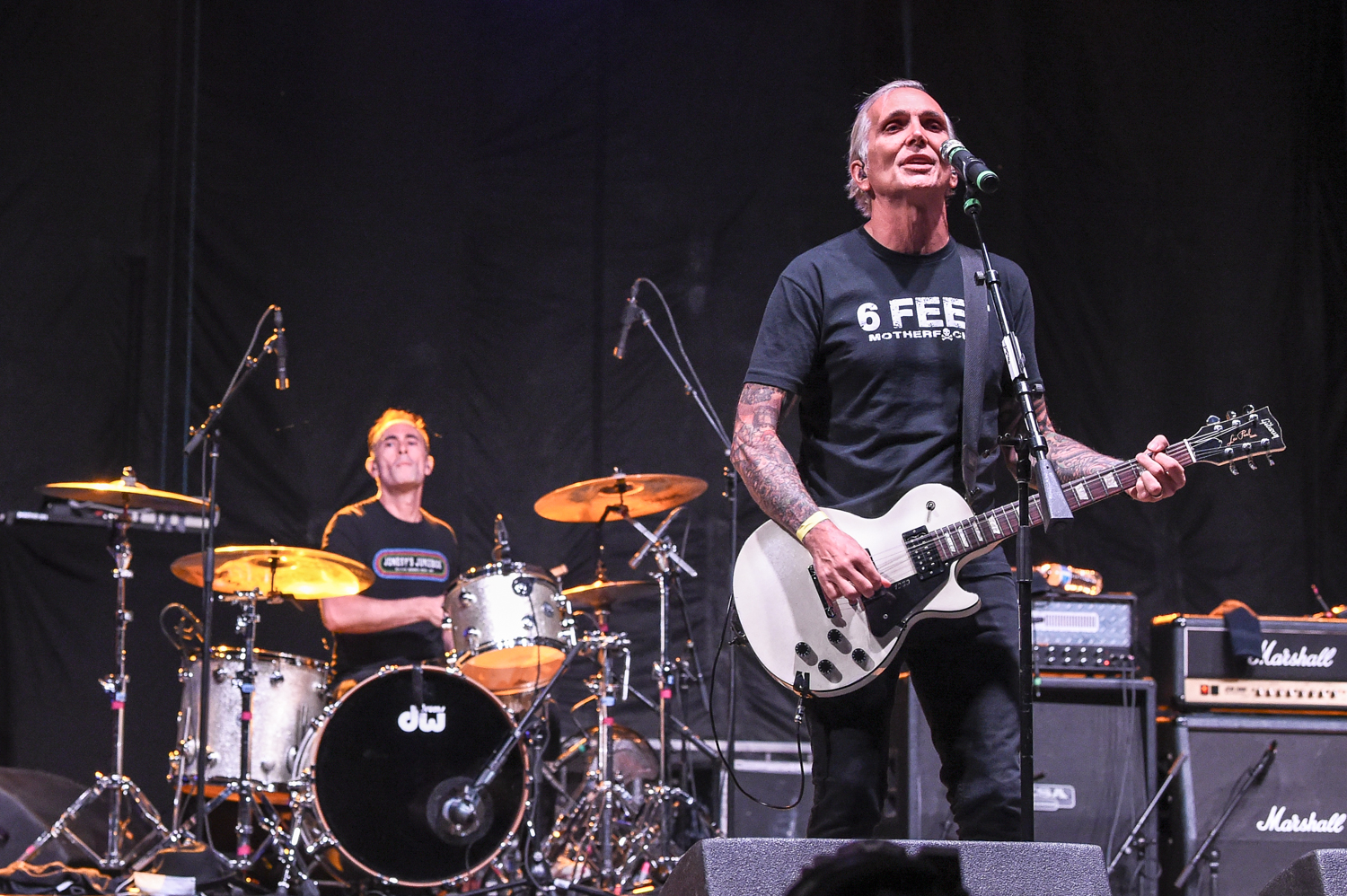 It may have been difficult to garner enthusiasm due to the long layoffs, strange circumstances, and light crowd. Still, the question remains, is this a viable musical experience? The answer is yes, with qualifiers. Up close, it makes for a really fun tailgating experience where you get to eat your own food, drink your own beer, and lounge outside in your own safe space. The further back you get, however, the more I imagine it feels like a festival show where somewhere, way up there, live music is happening even though it's out of your sight. But when you haven't been to a concert in 205 days, that just might do.