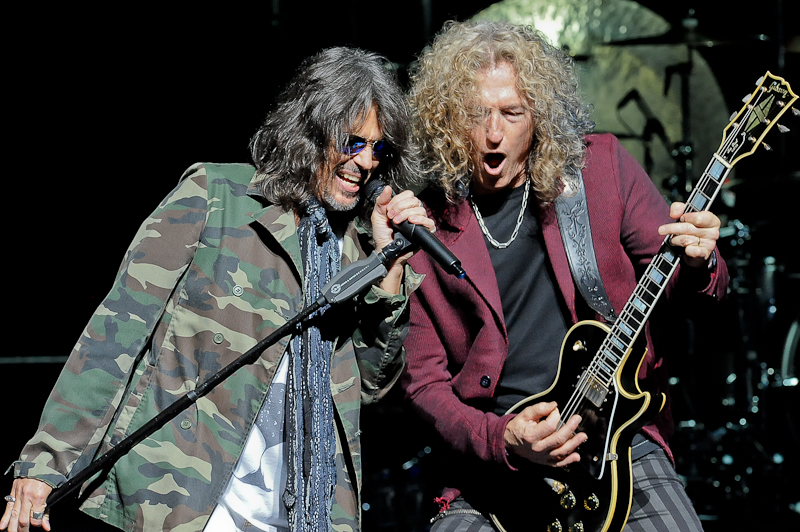 Foreigner is a band with an absurd amount of instantly recognizable hits, yet they've never cemented themselves as a true classic rock band. Sure, they didn't have quite as much of that vauge, unquantifiable "artistic integrity" as some of their peers, shamelessly playing good old American pop rock, but they released so many massive foot-stomping, headbanging classics, it's insane that they don't get more recognition.
That being said, perhaps it's the way they've conducted themselves since. It seems like the most revered rock bands quit early, or manage to keep themselves together in a respectable manner until their sound cycles back into the American consciousness. Foreigner has done neither, which is how we find ourselves here at ACL Live with them performing in 2016 as a shell of their former selves.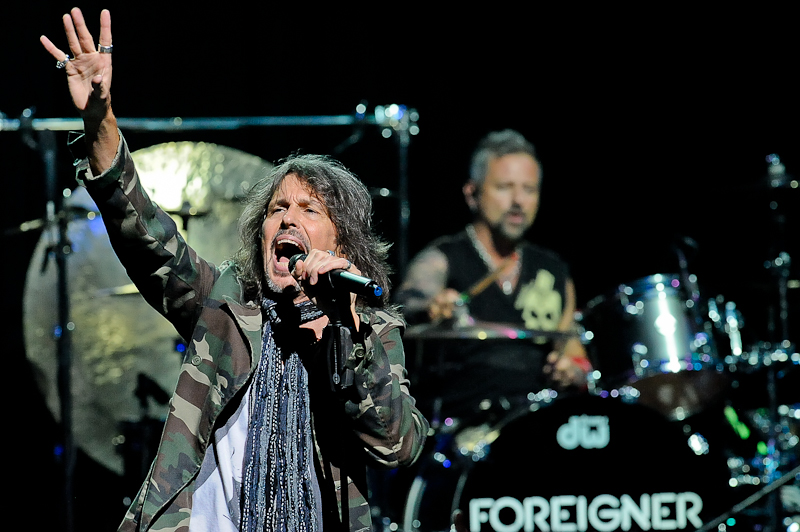 To be sure, the current Foreigner lineup is a stellar cover band. Kelly Hansen is a fantastic stand-in for Lou Gramm. If he wasn't ten years younger and in much better shape than Gramm, you'd be forgiven for not knowing the band had ever swapped singers.
Frankly, Hansen probably sings better than Gramm does these days. But if they only swapped out one singer for another, that would be fine. The problem is they've swapped out the entire band at this point. Mick Jones, the sole remaining Foreigner member of their classic years, didn't even perform with the band on this date. He was the last man standing. Without Jones, how is this anything but a tribute band?
Their set list, of course, was perfect. Foreigner has just the right amount of chart-toppers to round out a full set of nothing but hits. "Say You Will" from 1987's Inside Information was probably the deepest cut they played, and even that was a single that just didn't perform very well. They threw in the requisite classic rock staple of the dueling key and drum solos, they went off their written script for a little tribute to Prince, who had passed away earlier in the day, and they even brought out the Austin High School Singers Choir to sing with them on "I Want to Know What Love Is."
And all that was phenomenal. Everyone in the band has been at this for a long time in various bands and they're all world class musicians. They're just not quite the Foreigner people remember. They're journeymen who have toured and performed in probably a dozen bands over the years.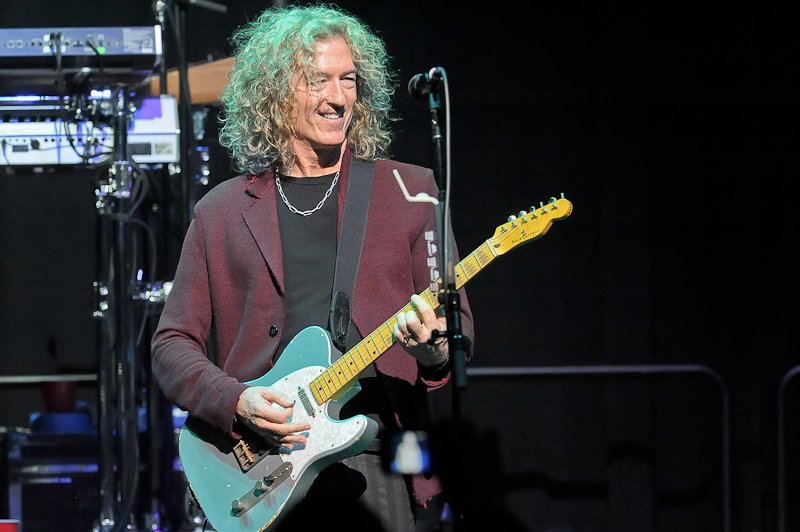 Still, hand it to the guys, because they can turn in an exciting performance. Even on songs you've heard a hundred thousand times like "Cold as Ice," they wring a little bit of life out of them with improvised solo and jam sections to electrify the crowd. At times it was even enough to make you ask yourself, "if these new guys are better than the originals, does it even matter?" The ACL Live crowd didn't seem to think it did. They loved it all the same. If a foreign version of Foreigner can play like this, then I guess it really doesn't matter.