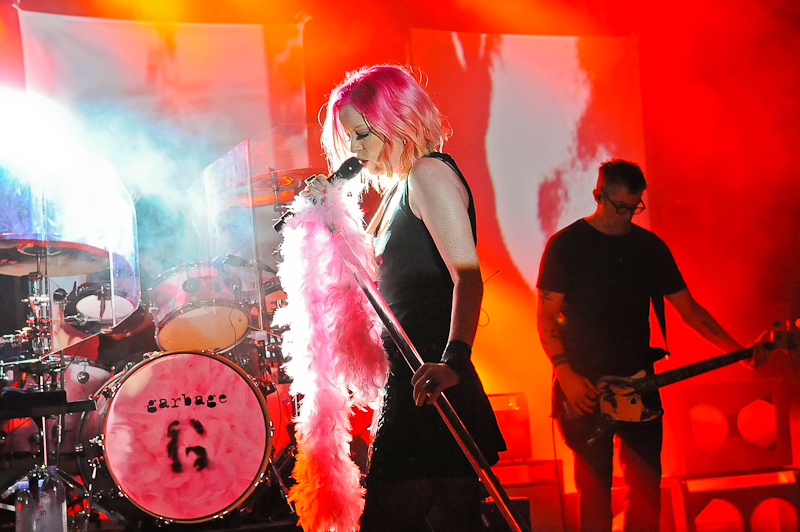 To celebrate their 20th anniversary, Garbage has undertaken a short tour celebrating their first, self-titled album. Wednesday night October 14, 2015 the tour hit Austin's legendary Stubb's, where they played a stellar almost two hour set of classics from their earliest days.
Any such tour is guaranteed to please hardcore fans and casuals alike. This was by far Garbage's most successful period as a band, and the inclusion of massive hits like "Only Happy When It Rains" and "Stupid Girl" made this the perfect album for them to tour on. However, the deep cuts were really what made the show and what resonated with the faithfuls in the crowd the most.
After a short introduction video, Garbage burst out into "Subhuman," a B-side from the self-titled record that showed this was not going to be an ordinary "play the album all the way through" sort of show. After three from the album, they switched it up again with some more B-sides, like "Girl Don't Come." Singer Shirley Manson explained this song was about a journalist in the crowd who sat in on the album sessions and complained that he couldn't get his girlfriend off. Stories like that from their early days served to add further context to the impact of the album not only on the band but on fans and the music industry as a whole.
Playing the songs out of order also allowed for the band to tailor the album experience to better suit the concert experience. While listening to them play so many songs from that era, it was quickly apparent just why Garbage hit so big when they did. They bridged the gap between hard driving industrial rock and metal bands like Nine Inch Nails and Ministry with the flavor of synth and new wave pop bands that they all shared a mutual influence with, such as Duran Duran and Depeche Mode.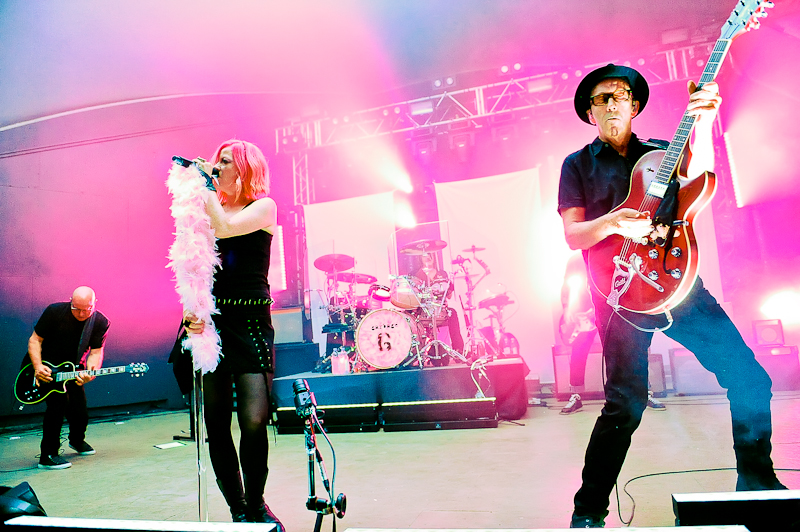 Jagged riffs giving way to pop choruses like the ones in "Not My Idea" and "Driving Lesson" (which Shirley Manson mentioned she hoped she wouldn't fuck up at this show—she sang it perfectly) were the perfect melding of those two sounds, allowing Garbage to tap into the zeitgeist in a way of which NIN could only scratch the surface.
It's unfortunate that these more upbeat numbers managed to obscure the softer ones. During songs like "Milk," there was much talking to be heard throughout the restless crowd, yet these were some of the most poignant moments of the show. They showcased transcendent songwriting over the potentially dated '90s sound that Garbage possesses. They revealed, like a flower blooming, exactly why this band is still relevant today and can still sell out a large venue like Stubb's.
Nowhere was this more evident than during the final song before their encore, "#1 Crush." It's that Garbage song everyone knows from somewhere. It's the perfect score to so many scenes and visions. It's the perfect Garbage song, sounding at once '90s and contemporary, and synthesizing all their greatest elements into one.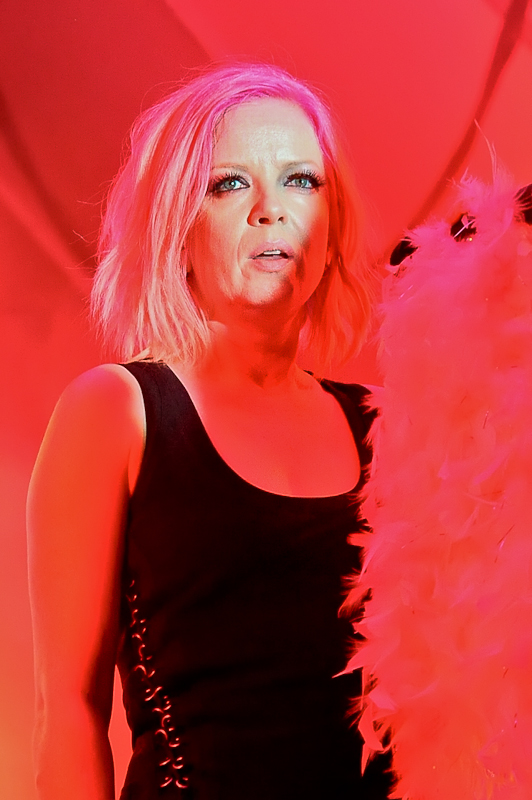 Before finishing out the show, Shirley Manson thanked her band, which on this tour includes Jane's Addiction bassist Eric Avery, and thanked the fans for all their support through all of Garbage's ups and downs. She didn't directly mention break ups and long hiatuses, but we knew what she meant. But she should have patted herself on the back too. It's not easy to make it through all that and come away with an album so strong you can tour on it twenty years later and still touch so many people. That's the work of a true artist.
More photos at our FaceBook page https://www.facebook.com/texasrockreport/
Review by Corey Deiterman