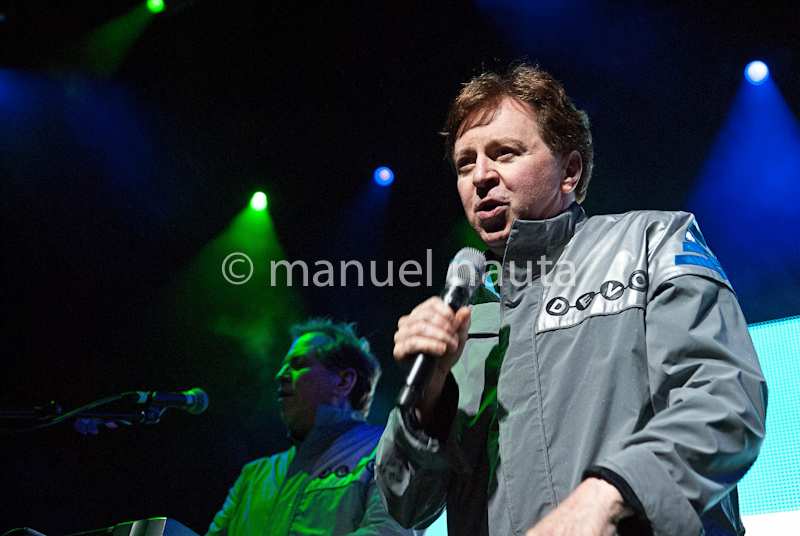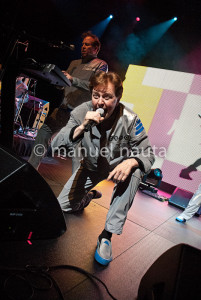 Bob Casale, an establishing member of seminal New Wave rock group Devo, died suddenly at the age 61 due to heart failure in New York on February 17th.  The band took to their own social media outlet to pass along the news of the passing.
"As an original member of Devo, Bob Casale was there in the trenches with me from the beginning. He was my level-headed brother, a solid performer and talented audio engineer, always giving more than he got" said kin of the departed and Devo's bassist, Gerald Casale via the bands facebook page.
Due in part to the Kent State riots in 1970—which the group credits as a major inspiration for them getting serious about making music– the art schoolers and pair of brothers, the Mothersbaugh (Mark and Bob) and the Casale's (Gerald and Bob) formed Devo in 1972.  Devo is a moniker derived from the theory of devolution, which is an influence that is recognizable from the band's scientific-waste-management jumpsuit garb and the simplified-yet-complex instructional nature of their songs.
The group had early fans from diverse talents like David Bowie, Neil Young, and Iggy Pop. The Brian Eno produced, 1978 album Q: Are We Not Men? A: We Are Devo! received mix reviews but since has gained the band some notoriety in hindsight as it appeared on Rolling Stone Magazine's "Top 500 Albums Of All Time".
The group may be best known for their music video "Whip It".  The memory of Devo's red, multi-sectional hats looked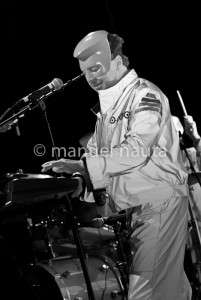 more like something out of The Lego Movie—which Devo lead singer Mark Mothersbaugh composed the score for–than the helmets of a counter-culture battalion who battled music's status quo as the band did throughout their career.  MTV is forever indebted to Devo. Music videos were previously perceived as uninspired amalgamations and re-creations of concert and performance footage, but "Whip It" displayed that videos didn't have to just be companion pieces or merely a promotional tool, but that they can be memorable works of art within their own medium.
Being the faceless faces of two music movements; New Wave and MTV, the experimental and pop-savvy Devo's place in rock history can be seen chiseled in stone by some sharp synthesized notes naturally.  Some bands put out concept albums, Devo put out a high-concept career.
Casale's contributions to TV and film was as impressive as his mark on music.  He helped engineer and compose music from Oscar winning films like The Royal Tenenbaums to the wildly popular children's show in the 90's, Rugrats.
The last Devo show Casale was a part of in Austin was a co-headlining appearance with Blondie at Stubbs, September 18th 2012.  Before that the group rocked ACL Live in March 2011 in support of their final album with the Casale and Mothersbaugh brothers (and drummer Josh Freese), the critically acclaimed Something For Everybody.
Music's aim is to make the listener think, move, an/or feel.  All who experienced the fruits of Casale's labor felt all of that and got a taste of creativities limitless possibilities. Casale's life was fulfilled by his wife Lisa and their son Alex, and daughter Samantha.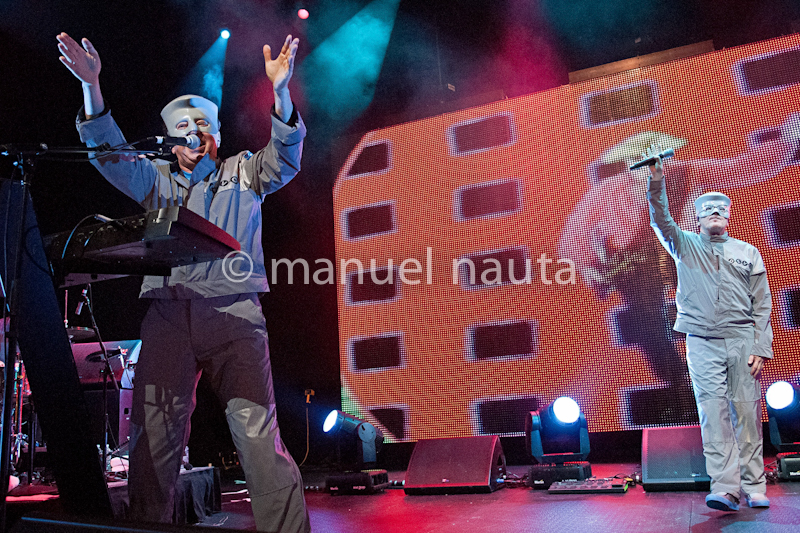 Article by Donny Rodriguez