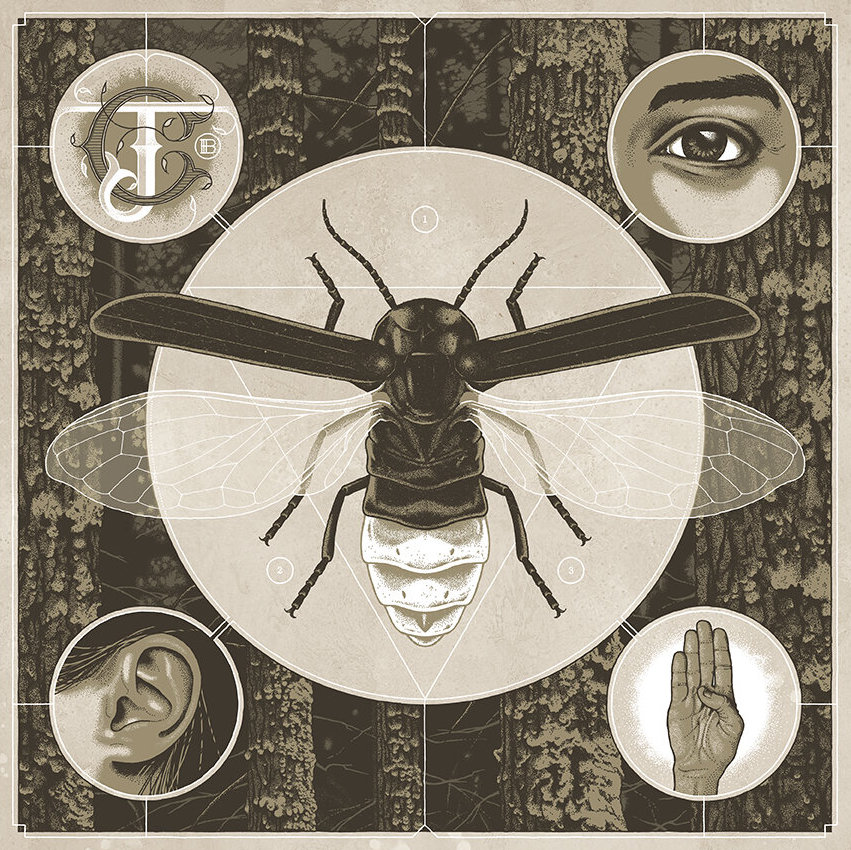 LOS ANGELES, CA (October 29, 2021) — Iconic singer, songwriter, guitarist, and Alice In Chains co-founder Jerry Cantrell today releases his long awaited and highly anticipated album Brighten.
SPIN wrote: ​​"…It's an eclectic record fueled by a mix of acoustic and electric instruments that Cantrell used to extrapolate on themes like doubt, resiliency, and moving on from the past. Needless to say, it's easily the most upbeat-sounding album in his lengthy discography. That's just fine by him."
As he told Billboard today about Brighten: "It's referencing different shades and putting layers into things, so it's not just all f–king monochrome like, 'Hey, this is a happy song,' or 'Hey, this is a depressing song,'" says Cantrell. "It's a mix of all sorts of things. It's a body of work, and it definitely has an overall feel of energy and a little more light — but there's also plenty of dark in there, too. Both are interlocked and important, and it just depends on what ratio you have in the ingredients in the mixing bowl."
Praise for Brighten is coming from multiple publications such as Guitar World, Rolling Stone, SPIN, Revolver, Consequence, and American Songwriter, among many others.
Jerry was already working on Brighten prior to his pair of sold out Los Angeles shows in December 2019, but it was at these shows where Jerry met an eclectic group of new musicians who joined the cast of Brighten.
"Tyler Bates not only introduced me to a lot of cool players, he also helped me put the band together for those shows, and performed with me. It was fun to play tunes I hadn't played in years from Boggy Depot and Degradation Trip."
Jerry had already been working on what would become Brighten entering the studio with co-producer and film composer Tyler Bates [300, John Wick], and Paul Fig (long-time Engineer). They welcomed a dynamic cast of supporting players including Duff McKagan[Guns N' Roses, Loaded] on select bass tracks, Greg Puciato [Dillinger Escape Plan] contributing to backing vocals and drummers Gil Sharone and Abe Laboriel, Jr. (Paul McCartney) and Joe Barresi [Tool, Queens of the Stone Age] handled the mixing of Brighten.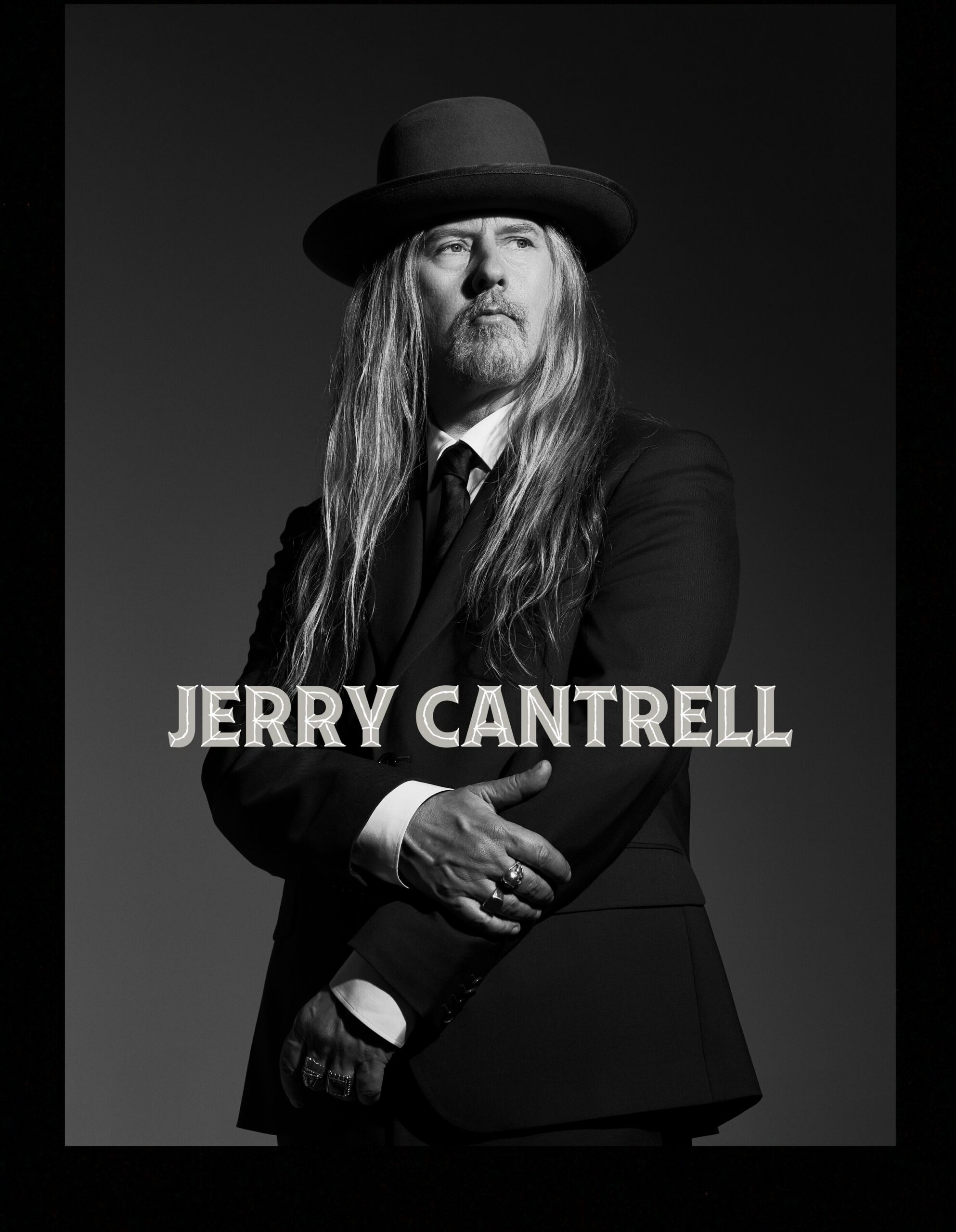 Jerry says, "It was like an old school seventies record where a multitude of musicians played. So it's not a set band. I got to make music with a bunch of people I never had before, along with friends like Duff & Tyler & Gil who I've worked with previously."
Additional musicians on the album include; pedal steel master Michael Rozon;  Vincent Jones on piano, Wurlitzer, and organ; Jordan Lewis on piano; Matias Ambrogi-Terres on strings; and Lola Bates on select additional backing vocals.
"This record offers cleaner glimpses of what I grew up on, listened to, and am still inspired by today" he states. "I was raised by two country fans, so I think you can hear that energy in there as well. This album has prominent roles for keys, strings, and pedal steel, which I haven't incorporated in such a heavy fashion before."
The riff in the first track , "Atone" introduces the LP and rolls like a runaway freight train underscored by cinematic twang. As the momentum builds, Jerry intones the hummable hook before a psychedelic break. The epic "Siren Song" conjures imagery of "an individual in an inhospitable environment recalling a memory of a love that's nourishing. Even though they may never touch, see, or meet again, the memory keeps the loner going."  "Had To Know," features driving guitars and Jerry's patented harmonized vocals, and the added element of organ, reminiscent of Tom Petty & The Heartbreakers' Benmont Tench on "Refugee."
"I have a certain style and a way of going about things," he admits. "There's plenty of darkness and edge, but there's also some light, space, and good vibes. Pretty early on, I knew "Brighten" was the cornerstone track of the album, and it seemed to fit the body of work as a title."
Fittingly, Jerry pays homage to one of his favorite artists Sir Elton John with a cover of "Goodbye" to conclude the album.
"Madman Across The Water is one of my favorite records of all time," he exclaims. "Out of respect to Elton, I wouldn't include it unless he said it was okay. He'd played piano on 'Black Gives Way To Blue,' which I wrote for Layne, so I reached out to Elton, he listened to it, and told me "You should absolutely use it." I got the signoff by the man himself. I couldn't think of a better way to close the record!"
Ultimately, these tunes are a worthy addition to Jerry's repertoire and the larger American rock 'n' roll songbook.
"At the end of the day, I can walk away knowing I completed the journey that I started with a group of friends who were all committed to the same goal," he leaves off. "I never know where the fuck I'm going when we start. I just want to take the trip. I'm satisfied I did the best I could and created something that didn't exist before—another really quality chapter in a growing book I've been working on for 30-plus years. I feel like it's a real rock 'n' roll record."
As 2022 approaches, Jerry is preparing for a tour of the US that will bring him to cities such as New York, LA, Chicago, Boston, Nashville and Vegas among many other cities.  See tour dates below.
Brighten Track List
The Cast of Players on Brighten
Jerry Cantrell – Guitar, bass, vocals, keys
Greg Puciato – Backing vocals
Duff McKagan – Bass
Gil Sharone – Drums
Abe Laboriel Jr. – Drums
Tyler Bates – Strings, percussion, guitar
Vincent Jones – Piano, keys, & strings
Jordan Lewis – Piano
Michael Rozon – Pedal steel
Lola Bates – Backing vocals
Matias Ambrogi-Torres – Strings
JERRY CANTRELL SOCIALS
ABOUT JERRY CANTRELL
Beyond the instantly identifiable riffs and equally recognizable vocals, Jerry Cantrell will always be known as a songwriter, first and foremost. Those songs comprise his influential catalog as co-founder, vocalist, and lead guitarist of the iconic Alice In Chains and as a solo artist whose music resounds across culture. He penned two acclaimed solo albums—Boggy Depot [1998] and  Degradation Trip Volumes 1 & 2 [2002]—and appeared on chart-topping records by everyone from Metallica and Deftones to Ozzy Osbourne. His music can be heard in the films of Academy® Award winner Cameron Crowe and Judd Apatow in addition to blockbuster franchises such as John Wick and Spider-Man. Throughout his career, he's garnered eleven GRAMMY® Award nominations, logged multiple #1 hits at radio, sold north of 30 million records, and received the 2020 Museum of Pop Culture Founders Award as part of Alice In Chains. Not to mention, Guitar World cited him as one of the "100 Greatest Guitar Players of All Time."Additionally, he received the Stevie Ray Vaughan Award from MusiCares in addition to supporting numerous charities over the years. However, he continues to put the songs first on his third full-length solo offering,  Brighten. Led by the single "Atone," and now "Brighten", these tunes are a worthy addition to Cantrell's repertoire and the larger American rock 'n' roll songbook.
JERRY CANTRELL 2022 NORTH AMERICAN TOUR DATES
Thu-Mar-24 St. Paul Palace Theatre
Sat-Mar-26 Chicago The Vic Theatre
Mon-Mar-28 Detroit St. Andrews Hall
Tue-Mar-29 Toronto History
Thu-Mar-31 Pittsburgh Roxian Theatre
Sat-Apr-02 Atlantic City Music Box @ Borgata
Sun-Apr-03 Philadelphia Theatre of Living Arts
Tue-Apr-05 New York Irving Plaza
Wed-Apr-06 Boston Big Night Live
Fri-Apr-08 Baltimore Rams Head Live
Sat-Apr-09 Raleigh The Ritz
Sun-Apr-10 Charlotte Fillmore
Tue-Apr-12 Orlando House of Blues
Wed-Apr-13 St. Petersburg Jannus Live
Fri-Apr-15 Atlanta Tabernacle
Sun-Apr-17 Nashville Ryman Auditorium
Tue-Apr-19 New Orleans Fillmore
Thu-Apr-21 Dallas House of Blues
Fri-Apr-22 San Antonio Aztec Theatre
Sat-Apr-23 Houston House of Blues
Mon-Apr-25 Oklahoma City Diamond Ballroom
Wed-Apr-27 Denver The Summit
Thu-Apr-28 Salt Lake City The Depot
Sun-May-01 Portland Roseland Theater
Mon-May-02 Seattle Moore Theatre
Wed-May-04 Sacramento Ace of Spades
Thu-May-05 Los Angeles Belasco Theatre
Sat-May-07 Las Vegas House of Blues
Sun-May-08 San Diego House of Blues