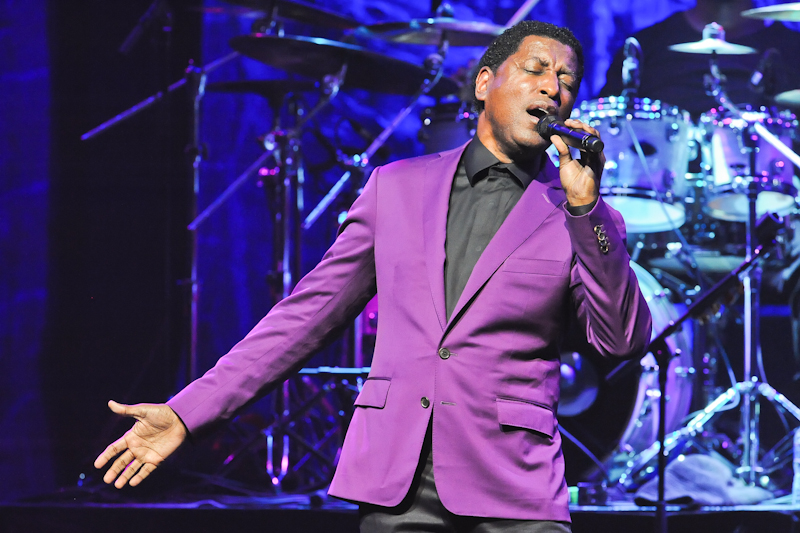 Grammy Award winning producer, songwriter, and singer Kenneth "Babyface" Edmonds illuminated the stage at the ACL Live Theater in Austin, TX–home of "the longest running music series in American history".  This beautiful, state-of-the-art venue was the perfect location for a performance of this caliber.  Music lovers of all ages–from young adults to those considered seniors–anxiously awaited the emergence of music royalty that is Babyface.
Shortly after 8:30 (and right before the crowd got restless), Babyface and his band–comprised of 2 keyboardists, a drummer, a bass player, a guitarist, and saxophonist–hit the stage to be received by an eager crowd who showered him with thunderous applause.  Babyface, flanked by his bass player, saxophonist, and guitarist, took center stage donning sunglasses to become "coolness" personified.  They opened the show with sort of a "Blues Brothers" type dance routine as they performed their first number, "For The Cool In You."  It was a great way to set the tone for the rest of the concert.  Even though the song itself is mid-tempo, the execution was highly energetic and well-received by the audience.  The well-placed accents by the band and flawlessly executed solos by the primary keyboardist and the sax player foreshadowed what was to come.
Everyone knows that R&B/Soul crooners are automatically pegged as "ladies' men", and Babyface played right into it.  Before starting the second song, he appealed to the ladies, stating that he was dedicating every single love song to them.  The response?  Screams and more applause, of course.  He then went into "Every Time I Close My Eyes" with the crowd, especially the ladies, singing every word along with him.  At the end of the tune, he had an emotional, almost religious moment as he sang the line, "I thank the Lord that I got you…" as fans waved their hands in the air as if touched by "the spirit" in a Southern Baptist church service.  He continued to pay homage to his "church boy" roots through his vocal stylings during "Soon As I Get Home" and "Never Keeping Secrets"–complete with the band ending the latter tune with what church musicians would call "shouting music" and a fierce organ solo by the primary keyboardist.  At this point in the show, it was also very apparent that Mr. Edmonds is his own musical director, leading the band through musical transitions showcasing how much of an adept musician he truly is.  It also displayed his personal connection to his own music and how he wanted it executed as perfectly as possible.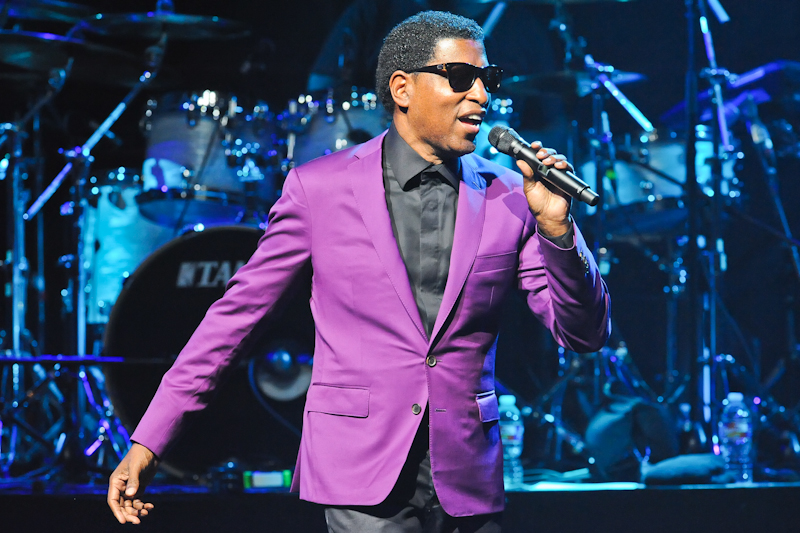 Continuing to go down memory lane and performing his familiar hits from the late 80s and early 90s, he sang "Whip Appeal" with the entire audience belting every lyric, including ad libs, along with him.  Further showcasing his musical roots and influences, he followed this tune with one verse of Frankie Valli's "Can't Take My Eyes Off Of You."  His vocal dexterity on this song made you fall in love with his voice all over again, taking in each impeccably delivered tone from tenor to his falsetto.  After performing several audience favorites, Babyface sang one of his personal favorites from his Tender Lover album, "Sunshine."  The beauty of the song was indescribable.  What really sent it over the top, and received high praise from the audience, was the back and forth call and response between Babyface and his saxophonist (who had since switched from alto saxophone to soprano saxophone).  They exchanged melodic riffs that had everyone floating on a cloud of musical bliss.  It was surely a moment to take your date by the hand and slow dance in the aisle, which many did.
Although Babyface's career has spanned more than 3 decades and he is still continuing to put out new music, it is evident that fans adore his earlier music.  They feel connected to it.  When he began to perform two songs from his most recent project–"Exceptional" and "We've Got Love" from Return of the Tender Lover–people weren't singing along as much and opted to just dance or sway in their seats.  Due to this fact, it was perfect that Babyface's set list included chart-topping songs he had penned for other dynamic artists, again taking us on a journey through time from the mid-80s to the new millennium.  This had the crowd singing along once more and all was right with the world again.  This segment in the show also exhibited his willingness to share the spotlight.  In addition to blazing instrumental solos from his primary keyboardist, guitarist, and saxophonist throughout the show, he shared the microphone and allowed his saxophonist and bass player to sing lead vocals on a few tunes.  It was an amazing surprise!
Near the end of the "songwriter segment" of his show, he jumped off stage and into the aisles, singing and interacting with everyone.  Many took this opportunity to take up close and personal pictures of him or to simply reach out and touch him.  At one point, it seemed as if he might need security to break through the crowd of starry-eyed ladies who had him pretty much cornered near the soundboard.  Yet, he made it through unscathed to mingle with people on the opposite side of the theater from which he started before getting back onstage.  After ending the song he wrote for Boyz II Men, "I'll Make Love To You," he and the musicians left the stage as audience members begged for more.  They clapped and chanted, "Ba-by-face" over and over, imploring them to give an encore.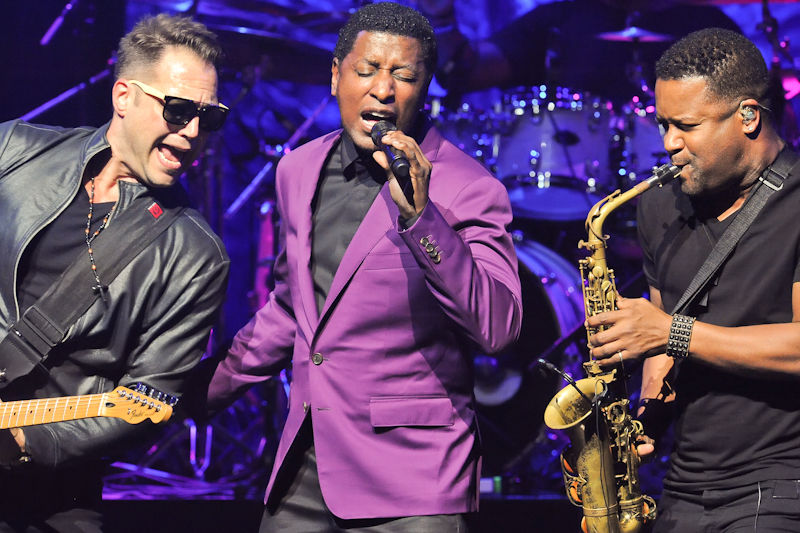 Babyface, with acoustic guitar in hand, reemerged with the rest of the band to officially close out the show.  This part of the show seemed a lot more intimate and raw than earlier portions of the show.  He, seated on a wooden stool, delivered the final two songs of the evening–"Change the World" and "When Will I See You Again" as the audience members were on the edge of their seats, seemingly holding their collective breath.  The crowd was silent in the most reverent way until the last note before giving him a standing ovation that literally lasted several minutes.  To witness this show was to witness the very fact that Babyface and his music will never be old or irrelevant, but influential, nostalgic, and mind blowing.