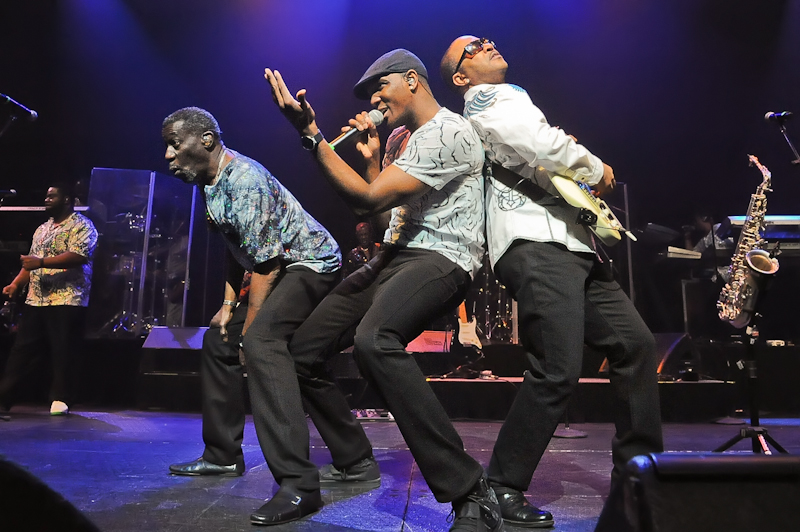 It's rare that any band manages to survive for over fifty years. It's even more rare when they not only feature four original members, including founding brothers Ronald Bell and the eponymous Robert "Kool" Bell, but possess this much energy. Perhaps much of that can be attributed to the vitality of the new members, but the true star for much of Kool and the Gang's stellar session at ACL Live was original saxophonist Dennis "Dee Tee" Thomas who proved he could still bust a move and rock a crowd even in advanced age.
The night opened with some of the band's slick '80s material, when the band embraced the synthesizers and disco beats common in an era that put their music alongside legends such as Prince and Morris Day. These upbeat numbers were the perfect introduction, but much of the crowd, composed of the children of the '70s, were waiting for "Dee Tee" to ask them if they wanted to hear some earlier material.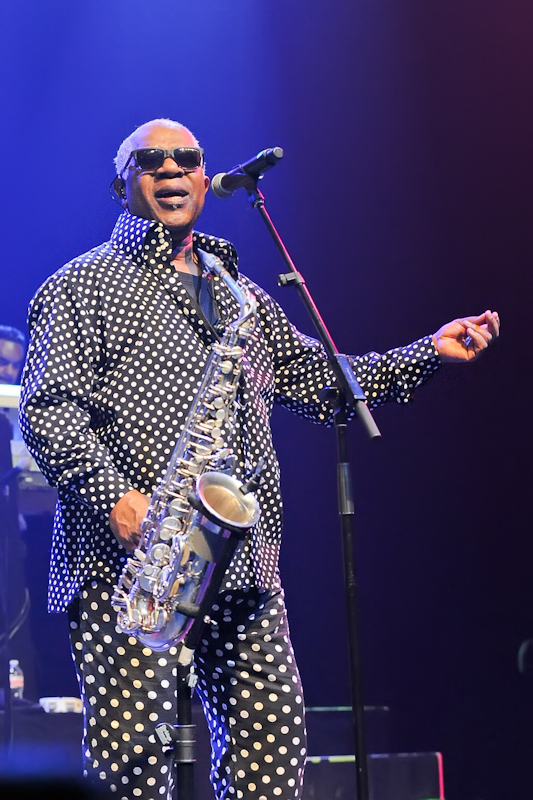 That question elicited an uproar from the salivating audience, who immediately popped for the 1973 trifecta of "Funky Stuff," "Jungle Boogie," and "Hollywood Swingin'," all from the band's seminal Wild and Peaceful record. These days "Jungle Boogie" is probably the Gang's most iconic track thanks to Quentin Tarantino, but they were only getting started when they jammed it out.
Another track made famous by a film, "Summer Madness" which was featured in Rocky, followed. The instrumental gave some of the older members a chance to rest, before coming back swinging for a raucous conclusion to the night that consisted of massive hits "Ladies Night," "Get Down On It" and, of course, "Celebration."
If there was a low point in the night, it was the dreadful reggae pastiche of "Let's Go Dancin' (Ooh, La, La, La)." Though it elicited a fair singalong, it showed Kool and the Gang's one weak spot in a band normally so adept at gliding seamlessly between every genre imaginable. Considering they trekked over rock 'n' roll, R&B, disco, funk, soul, and jazz throughout the night, their batting average is pretty strong regardless.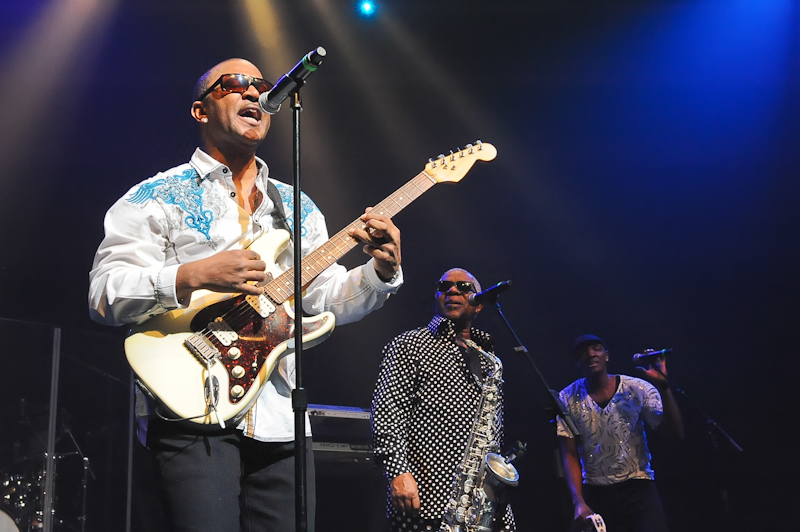 These Jersey boys can still play a hell of a show, no matter what genre they're attempting. It's a safe bet they'll make their living on the road from now until the year 3000. They've been going strong since 1964 and they don't miss a single beat even now. Their legacy has been cemented in the rap songs that have sampled them, the films that have employed their music for legendary scenes, and their inestimable influence on the state of R&B. Beneath all that though, this is just a good old funk rock band that still likes to get down on it, and they had the crowd in Austin right there with them to celebrate that.
Review by Corey Deiterman