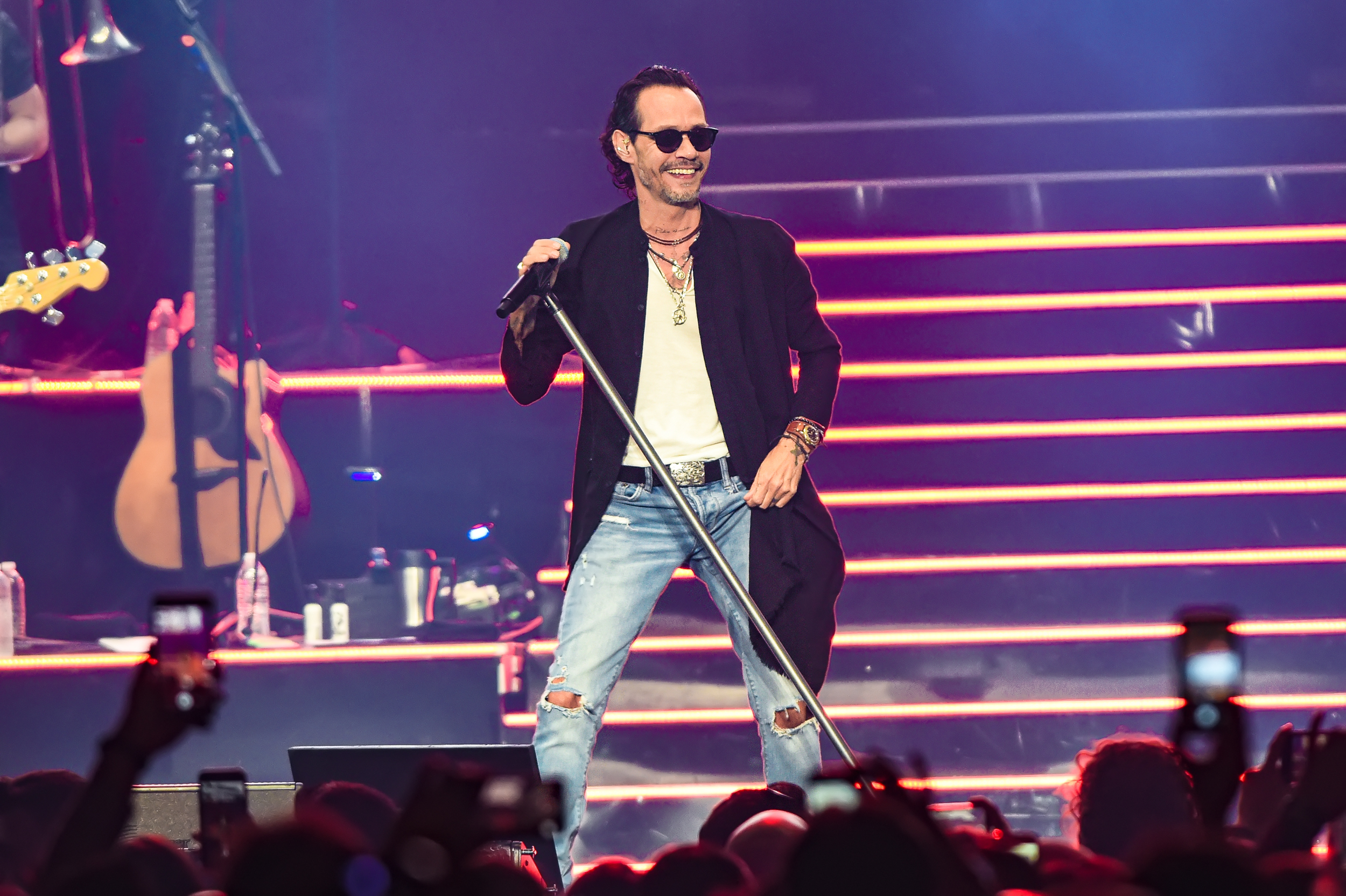 March 1, 2019 Cedar Park, Texas: There is a a tendency to view large pop acts through a lens of cynicism. Polished radio hits can grow weary. Everyone seems to be following the same trends, and the end result, while polished to be sure, can come out anesthetized. While this may be true on earth, Marc Anthony is from another planet.
With a resume like the one Anthony has, he hardly needs warm up acts. Regardless, comedian Joey Vega started the night off with enthusiastic jokes about the Latino and Hispanic way of life in America. Next came Luis Figueroa, an extremely talented young Puerto Rican singer with an absolutely gigantic voice. He transitioned from rapping to soulful Latin ballads naturally and added a punch up to his act by having a drummer to accompany his DJ. After Figueroa left the stage, the crowd returned to their restless waiting. Some danced along to songs playing across the super center, others cheered them on. Everyone stirred restlessly, waiting for the same thing…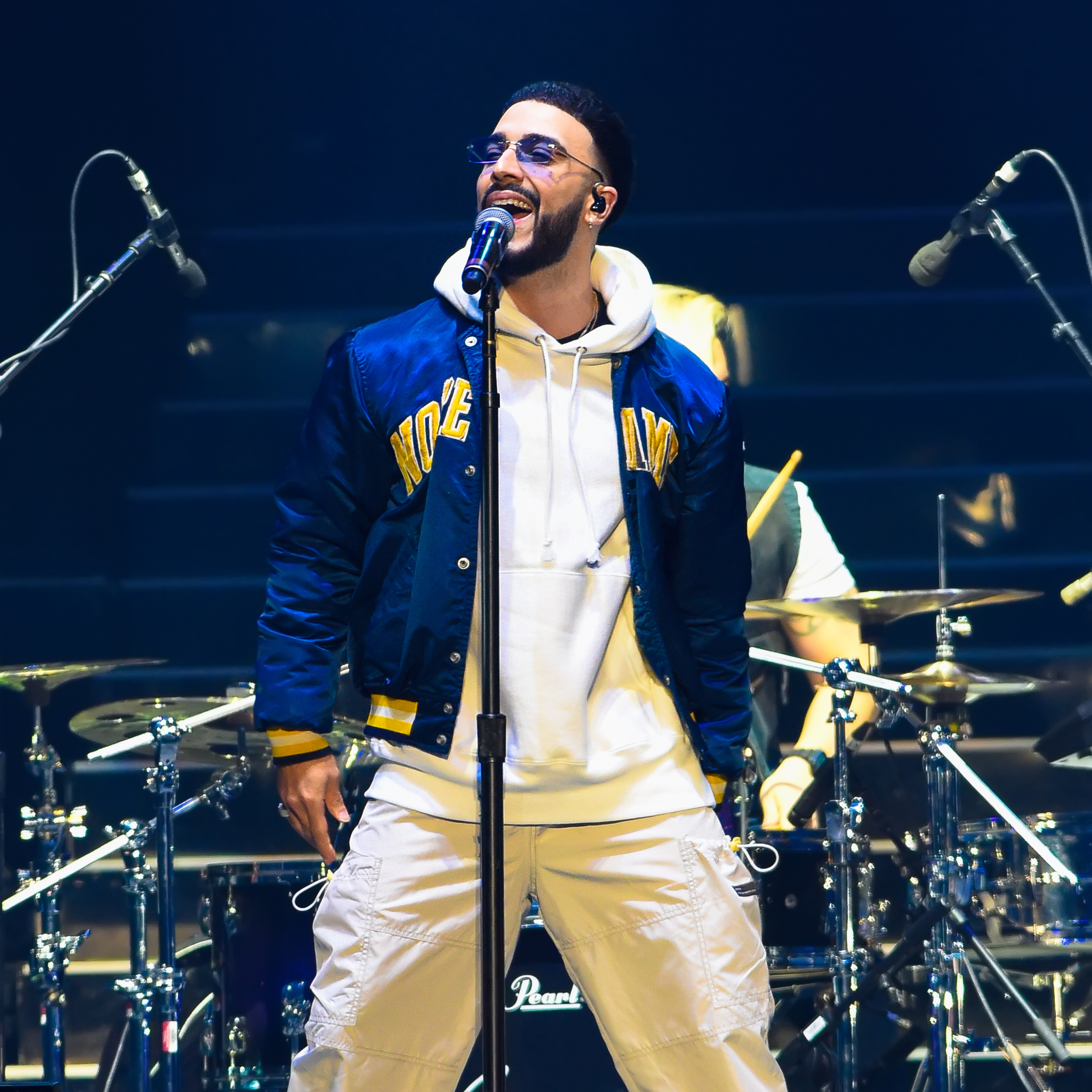 Anthony has recently released his twelfth studio album and he's showing no signs of slowing down. Opus is an energetic, fresh blast of air. And it's no surprise.The past decade has been a busy one for Anthony. In 2013 he released Marc Anthony 3.0 and with it came "Vivir Mi Vida." Produced by Sergio George, the record went on to win a Grammy and spent nearly 20 weeks as a #1 Billboard hit. In fact today, "Vivir Mi Vida"–a veritable salsa-party anthem–might be his most internationally well-known song. When it comes to a star of this magnitude, that's saying something. In 2015 Anthony diversified and announced his own entertainment company Magnus Media. And even though his acting career has waned somewhat, he's been popping out music video shorts at rapid rate since 2017.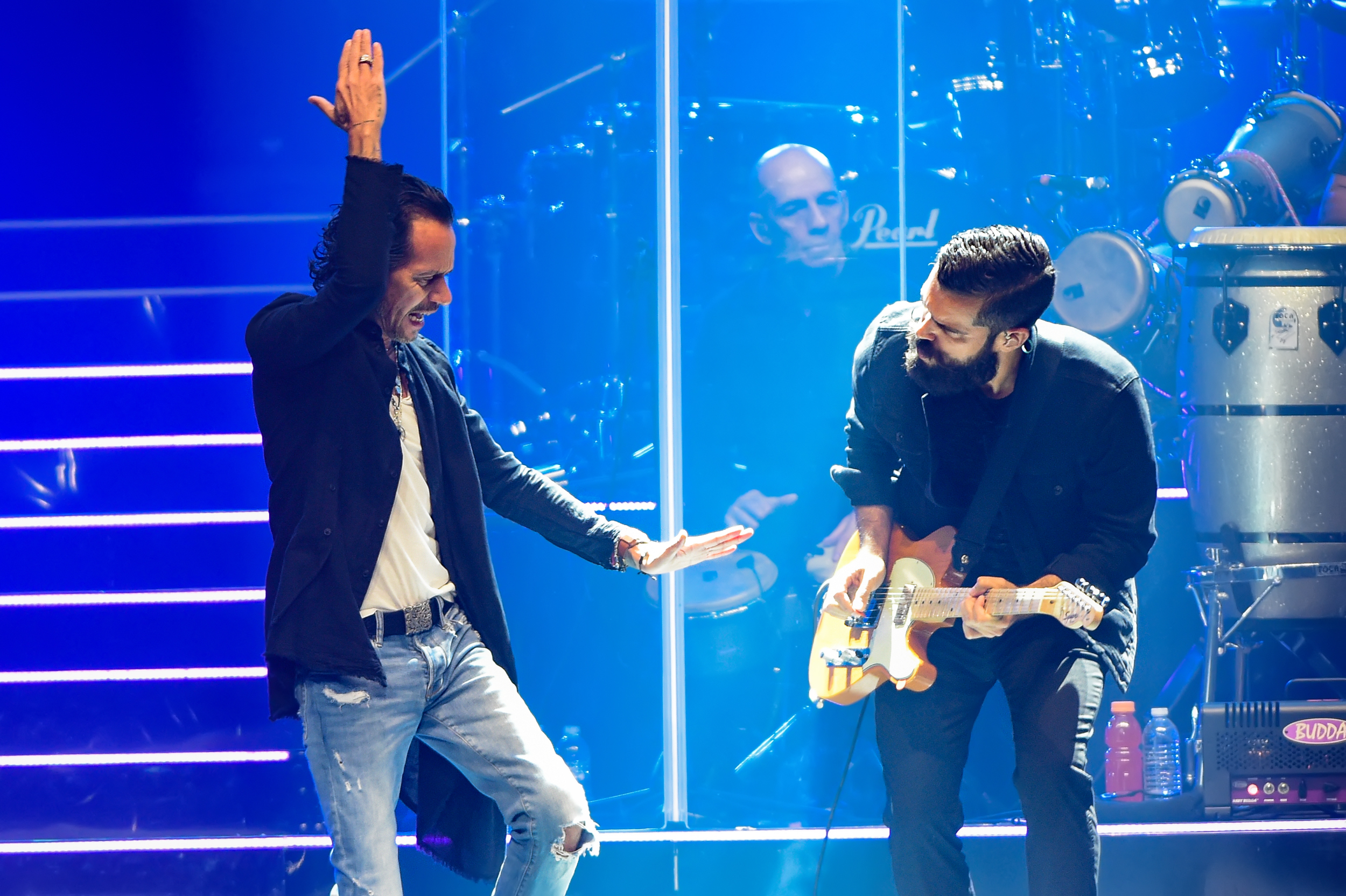 No wonder at all then that Anthony still to this day can put on such fantastic, energetic show. Before Anthony even hit the stage, his band performed a quick medley of sorts to introduce the superstar. He arrived dramatically enough, rising up from the floor to raucous applause. The event center was packed to what seemed like capacity, and while they had been enthusiastic before, everyone lost their collective minds when the Puerto Rican Prince of Pop finished rising from the stage. From the moment Anthony was in front of us, he embodied charisma; keeping the whole crowd in the palm of his hand the entire show, Anthony became a showman with no equal.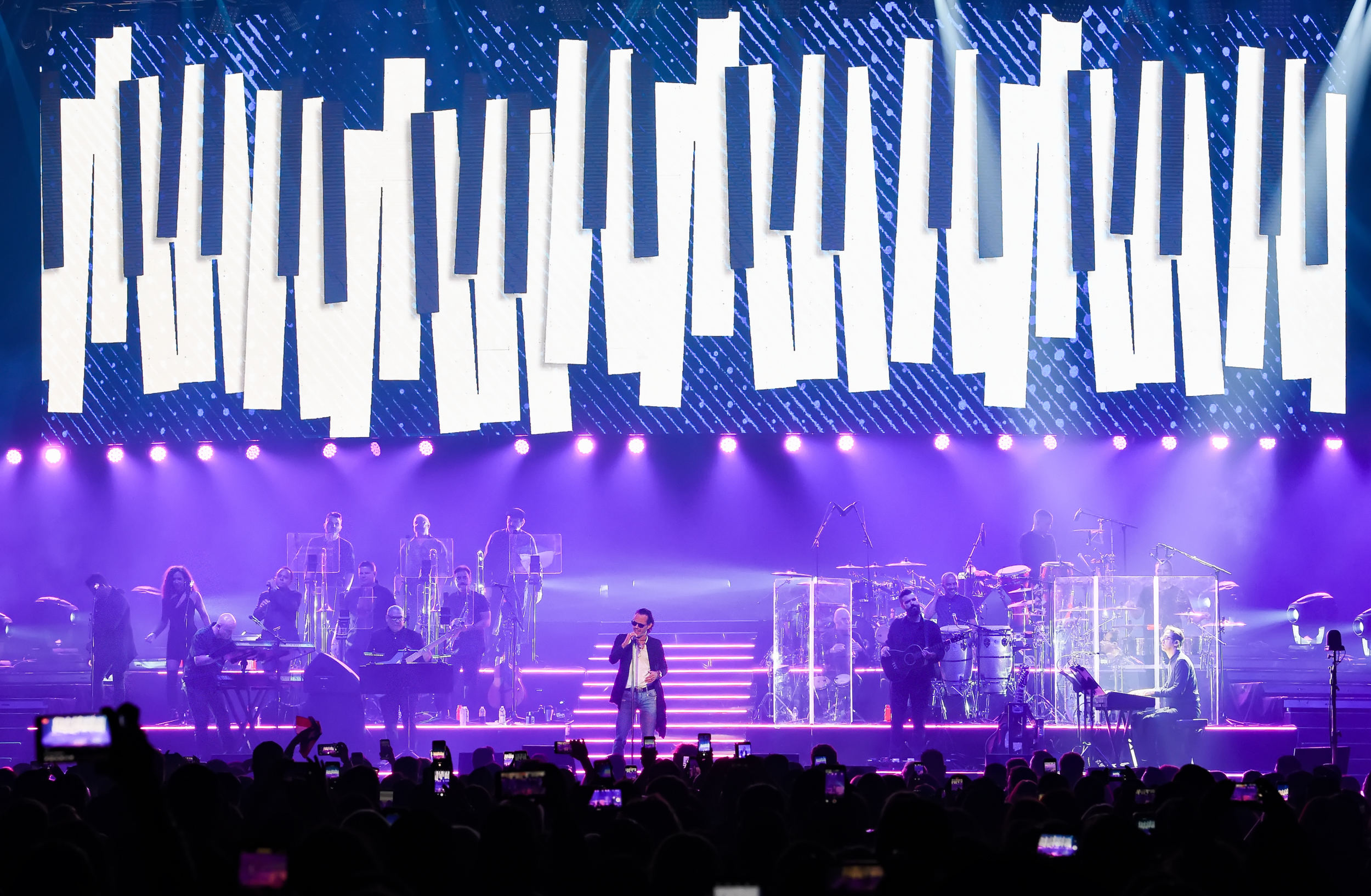 Obviously, Anthony is a fantastic singer and dancer, switching between fast-paced salsa jams to Latin pop ballads with a natural ease. But he's also a veritable maestro, completely conducting his band from all parts of the stage. All the while he's dancing across, he's flirting with the audience and making 'call me gestures.' He chatted with someone near the front row holding a sign: "marry you?" Anthony took a beat and a shrug. "Are you a good kisser? You have to be." The crowd erupted.
The energy kept up throughout the show and as much as the we all reveled in Anthony's performance, he seemed that much enamored with his own band. They joked and traded secret chats on stage; the group was big, but he gave multiple members the spotlight. We experienced solos from percussion to trumpet to one of the longest, most electrically ripping guitar riffing's I've ever experienced. Anthony reveled in it, clapping along, he pointed towards his own head and spun his finger in a loop. Loco indeed. At one-point Anthony even hopped on the drums himself, clearly having a blast.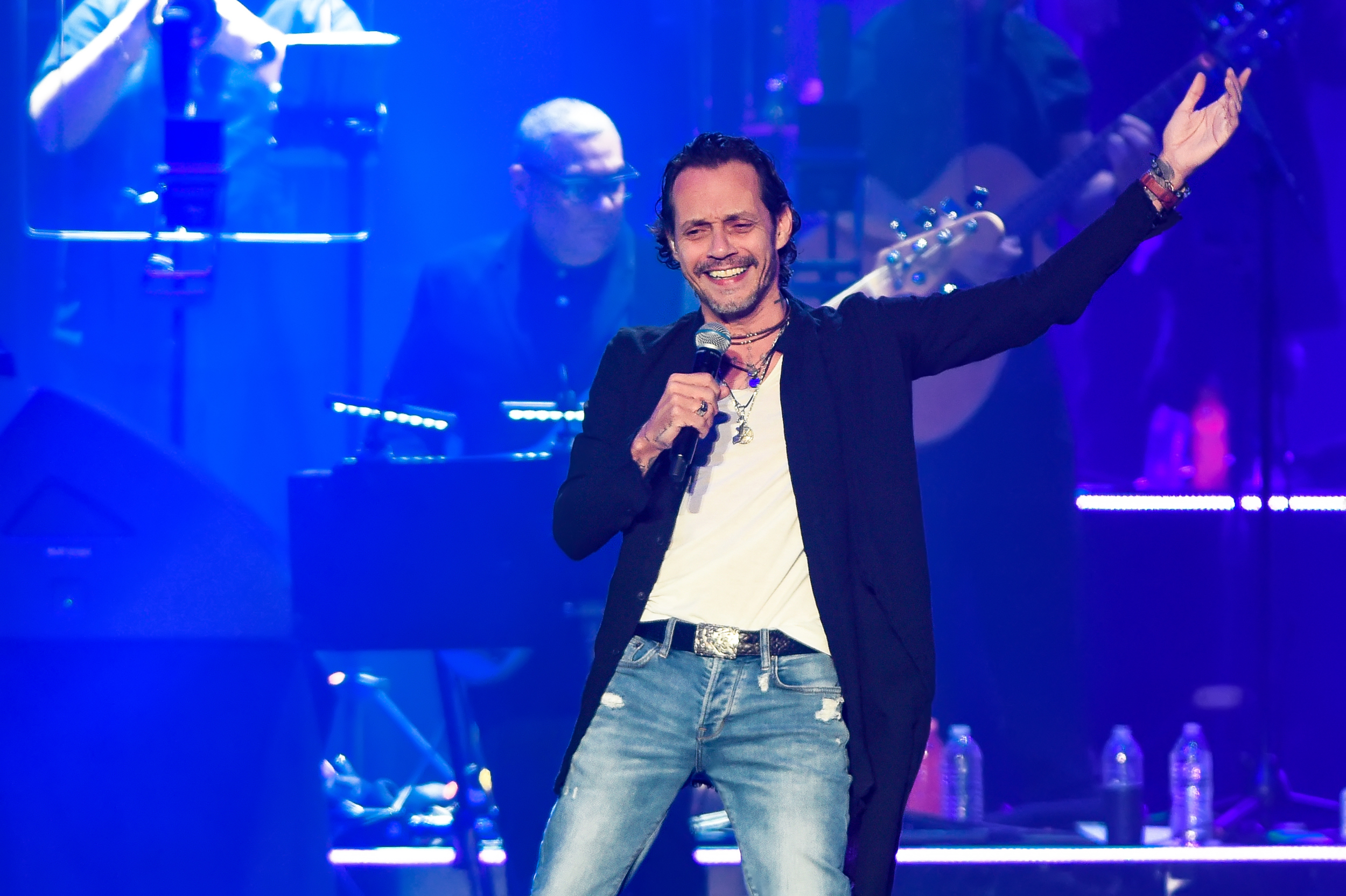 Giant monitors gave us close up shots of band mates, background singers, and Anthony throughout the night. But they also displayed mashups of his music videos to go along with some of bigger or more recent singles. Things got saucy with "Parecen Viernes," and got even saucier with "Lo Que Te Di," both tracks off Opus.
After Anthony's "last song" the crowd brought him back out with uproarious cries coupled with the whole venue being lit up with cellphones, the defacto replacement of the concert lighter. Anthony finished with a riotous rendition of "Vivir Mi Vida." After thanking the crowd, Anthony sunk back into the stage and his band stayed, playing him out. The super center emptied out slowly, but in a state of bliss. In a time of fear, political turmoil, and overall anxiety, Marc Anthony and his incredible group of musicians provided everyone there with the perfect panacea: complete, utter, unforgettable entertainment.
Review by Shane Gannaway