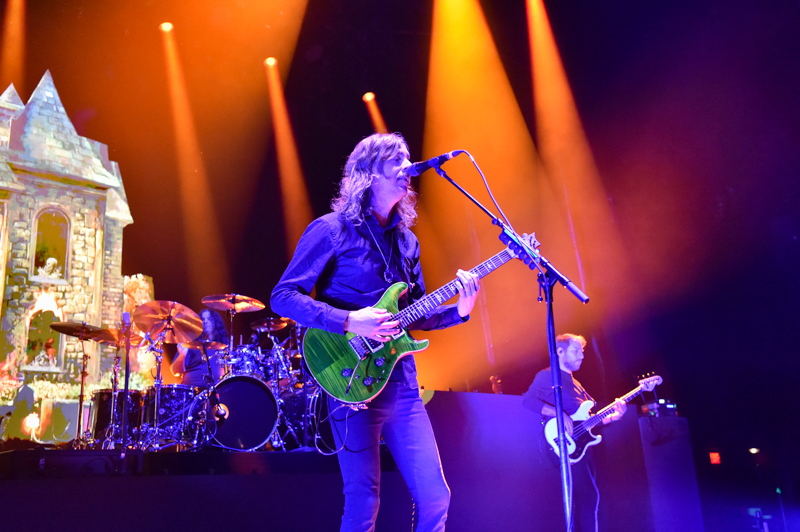 AUSTIN, TEXAS – November 26, 2021 Packs of black T-Shirt wearing metal fans raced from the nosebleed seats, bolted down two flights of stairs, and threw themselves into the pit. Even though it looked like a chaotic brawl from the center mezzanine, fans found a sense of community among the cathartic slamming and pushing.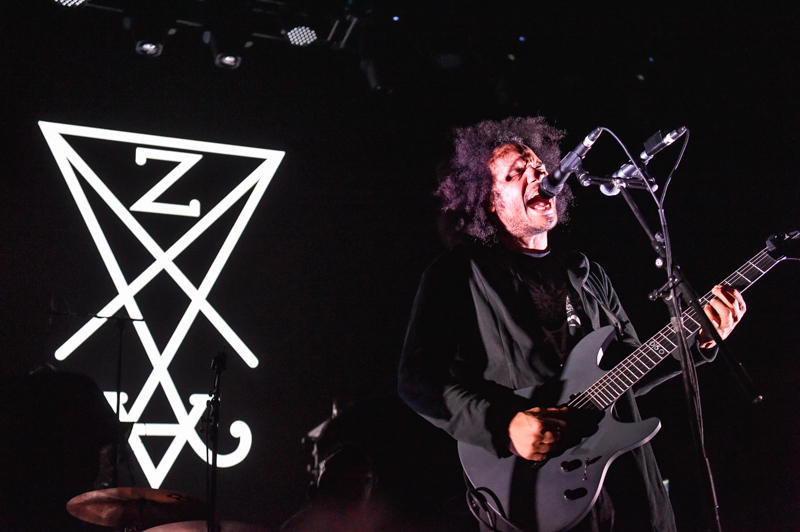 Mastodon and Opeth co-headlined the Friday night concert, but only after Zeal & Ardor, the Swiss avandgarde metal band helped the crowd limber up.
Band members for this tour included Manuel Gagneux, Denis Wagner, Marc Obrist, Tiziano Volante, Lukas Kurmann and Marco Von Allmen. Trying to appear extra evil, each band member was wearing a black hooded cape, channeling Tom Cruise in Eyes Wide Shut, to me this was more comedic than serious.
Luckily, during this tour they did not encourage fans to brand themselves with their logo! Alternating between guttural screams and alt-rock melodies, Zeal & Ardor performed songs from their self-titled album. Even though most people didn't flock to The Moody Theater just to see Zeal & Ardor, the band definitely left with more fans than they came in with.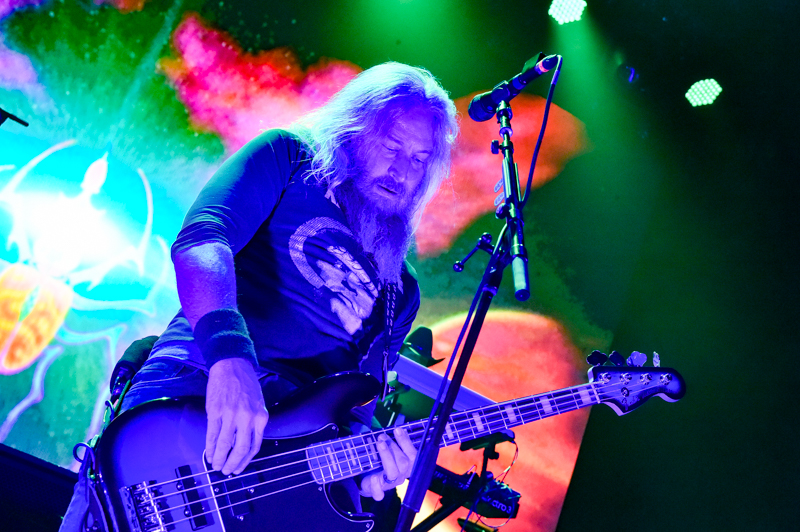 A quick set change gave fans enough time to catch their breath, smoke a cigarette, and slow the adrenaline. Then it was time for round two.
Mastodon, the heavy metal rockers from Atlanta, Georgia heart-racing set included songs from their latest release, Hushed and Grim (2021). As Brent Hinds wailed on the guitar and Brann Dailor well hidden behind his high up drum-kit, athletically pounded into the cymbals. A great light show including bright lasers illuminated the stage and venue. Some people immersed themselves in the spectacle standing on the main floor, others absorbed it from the padded balcony seats. But no matter how they chose to appreciate the moment, fans couldn't help but move with the rhythm.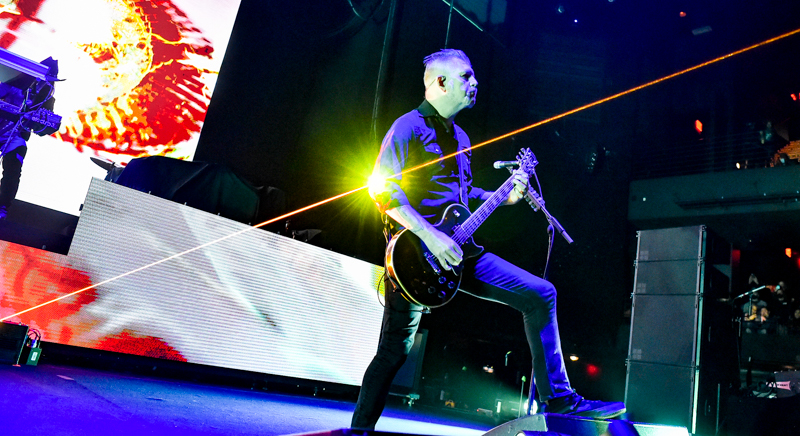 Lights left a trail of fog as Mastodon launched into "Teardrinker." Even though the song is less than a year old, it seemed to ignite the crowd. Hinds' soaring guitar licks, combined with the band's edgy vocals, created a sound that's both fascinating and familiar. Even if someone hadn't heard the track before, they knew how to rock out to it.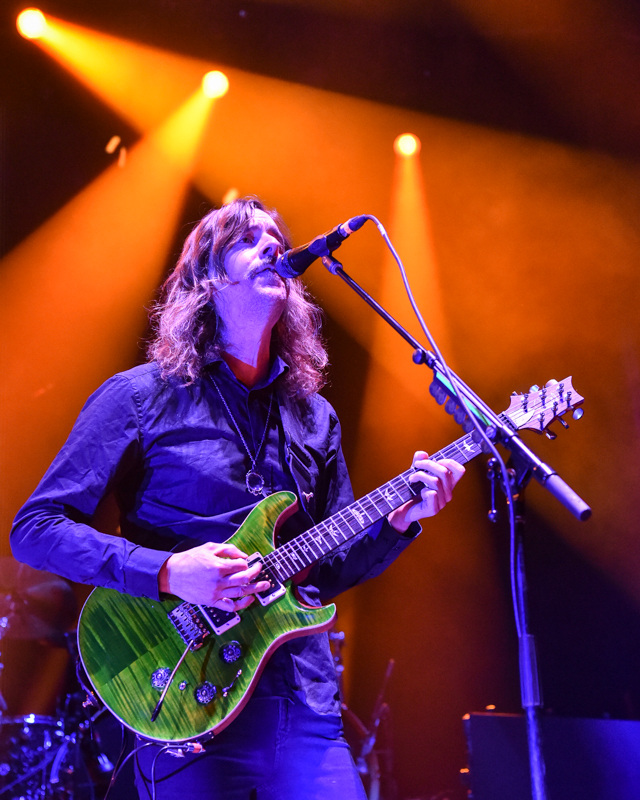 After a short break, the co-headliner progressive rock metal band Opeth took the stage. This Swedish band seems to enjoy musical-chairs since all band members have been rotated and or replaced. The current member include, Mikael Åkerfeldt, Martín Méndez, Fredrik Åkesson, Joakim Svalberg and Sami Karppinen. Since 1992, Mikael Åkerfeldt has fronted the band as lead singer and part-time conversationalist. At times he loves to talk to the audience with his engaging Swedish accent.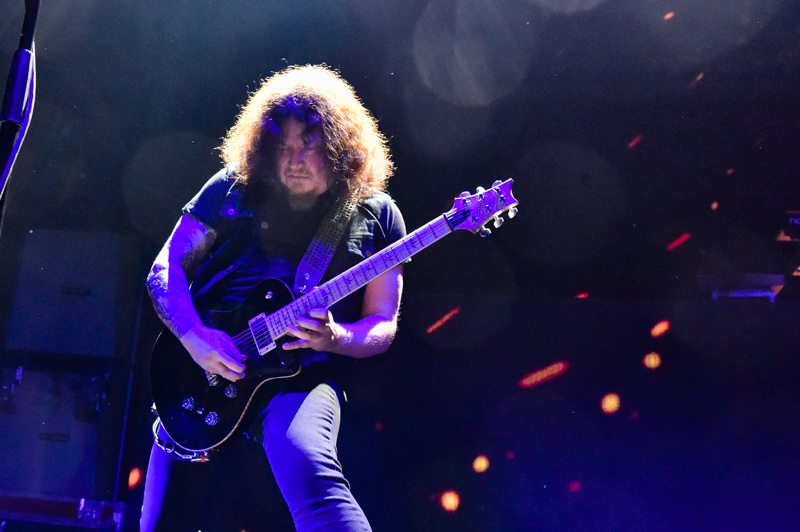 The crowd greeted the opening song with low energy. It seemed like Mastodon's riotous set took its toll. But by the time the Swedish four-piece crashed into the downbeat of "Devil's Orchard," fans bounded to their feet. Like an elegant prog-rock symphony, Opeth's music took unexpected twists and turns. We didn't find any ear-worms here. Instead, we joined the band on the sonic rollercoaster.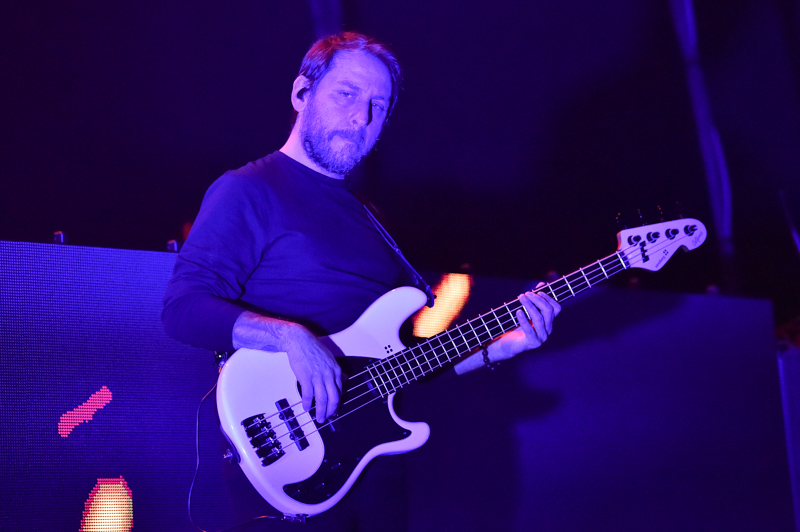 The set list included: Hjärtat Vet Vad Handen Gör (The Heart Knows What the Hand Does), Demon of The Fall, Cusp of Eternity, Devil's Orchard, Drapery Falls, Windowpane, Sorceress and Deliverance.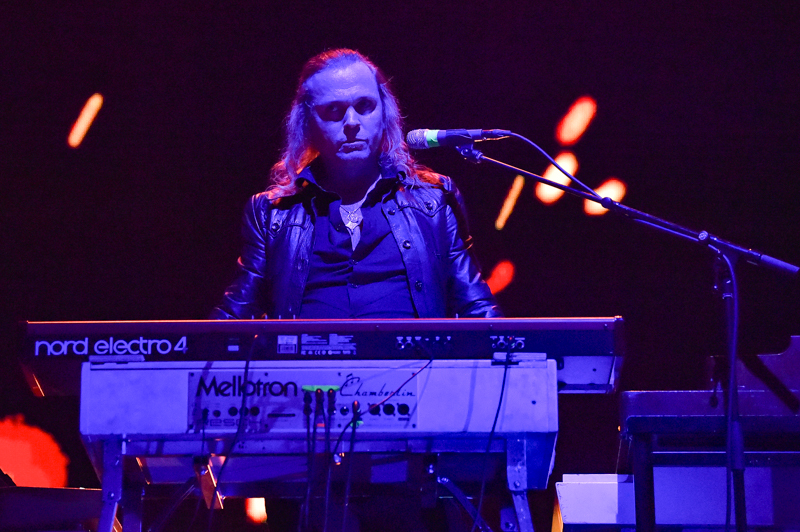 If you weren't completely immersed in the band's intricate rhythms and booming bass lines, the gothic imagery almost certainly enraptured you. A macabre film flashed behind the band, full of somber settings and eerie shadows. The venue looked nothing like the long running PBS show. We had entered Opeth's world.
But then, like a sudden sting, lead singer Mikael Åkerfeldt brought us back to reality. He referred to the setlist as a "potpourri of shit," to which the listeners responded with light laughter, self deprecating Swedish sarcasm is not always well understood in the U.S. For some, this sudden return to normalcy provided a much-needed breather from the sweaty mosh pit. For me, the delicate banter felt like someone threw ice cold water on my face during a heavy sleep.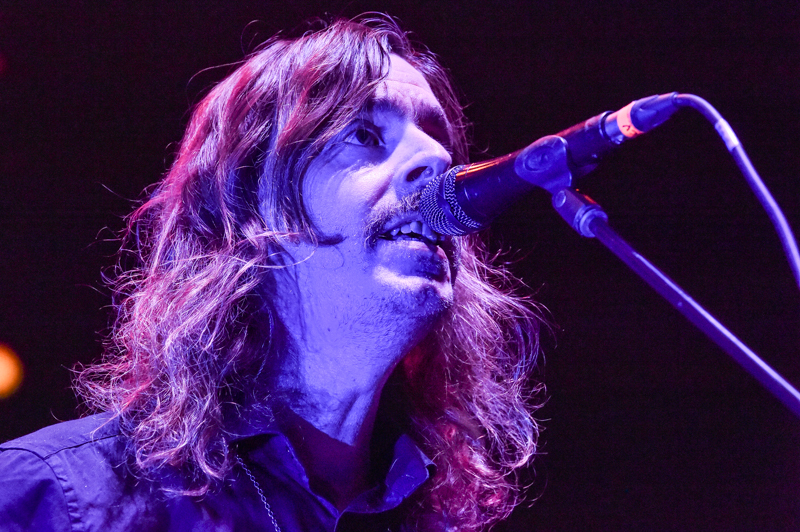 But once Opeth jumped into the rest of their set, which included "Windowpane," "Sorceress," and "Deliverance," I found myself back into the world the band created. And after the year we've all had, that's the best thing we could ask for.