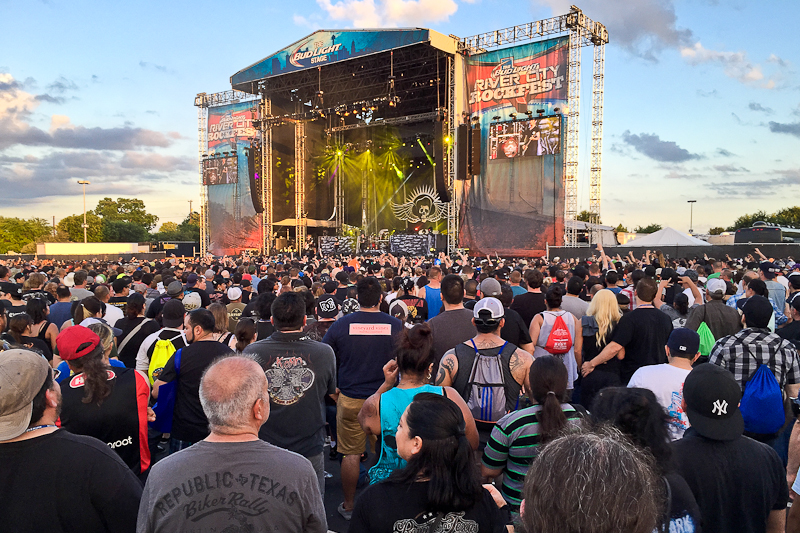 SAN ANTONIO, TX – May 24, 2015: After a slew of tornadoes, flash floods and lightning strikes pummeled Central Texas for the previous 48 hours, the elements threatened to put a damper on the Memorial Day Weekend staple that is the River City Rockfest in San Antonio. That is of course until the metal gods intervened and decried, let there be rock. Nary a drop of precipitation touched the grounds outside the AT&T Center in what was the perfect environment to have your face melted off by rock n' roll.
The setup featured a main stage, two side ones and an indoor makeshift structure that was often overlooked.  More than 25,700 amped revelers packed the parking lot, which surpassed last year's high water mark of 23,000. This is a testament to hard rock and alternative music surviving in the Mad Max-esque barren landscape of modern terrestrial radio. People will always need to escape in the aggression release that this brand of tunage provides.
The assemblage was a punctual bunch, as the lines wrapped around the perimeter by the crack of noon. The personal style choices ranged from black t-shirts with tour dates or phrases that would make Ozzy blush on them, to slinky tops that revealed more than they covered. Face and neck tattoos, wiry long locks and Heisenberg-black shades were also among the must-have looks.
Like a heard of creatures that a pied piper would summon, the out of this world notes that Starset played, lead us all to the main stage. Donning the kind of riot gear that you'd see in the video game Halo, the group's look was as distinct as their style of alt-metal, electro-industrial rock. The stand outs from the soundtrack to the dystopian, and futuristic realm they crafted in their set were the symphonic, darkwave number "Carnivore" and the anguished, save-me-from-myself-declarations in "My Demons". The crowd was super-receptive to the outfit, and I'd be willing to wage their creative output will match their buzz.
Homegrown upstarts The Taking inserted their moxie and musical chops into the open air and engaged the mostly unfamiliar crowd. The band won over a bevy of new followers with the buzz saw cut "Never See Me Again" and a pitch perfect cover or Rage Against The Machine's "Bulls On Parade". Their rapid-fire, turn-on-a-dime vocals, paired with their dense arrangements will be the recipe for success for this fast-rising act.
Lynnwood King of the Lynnwood King Revival and The Heroine is SATX rock royalty whose path to stardom could make events like these more of a send-off than a regularly scheduled coronation. The mix of his lush melodies and gravel dusted, paved vocals make for a wild ride. His take on "Hard To Handle" and his original composition "Silver Tongue Lady" put his showmanship on full display during this fleeting moment as he'll undoubtedly belong to the road in no time.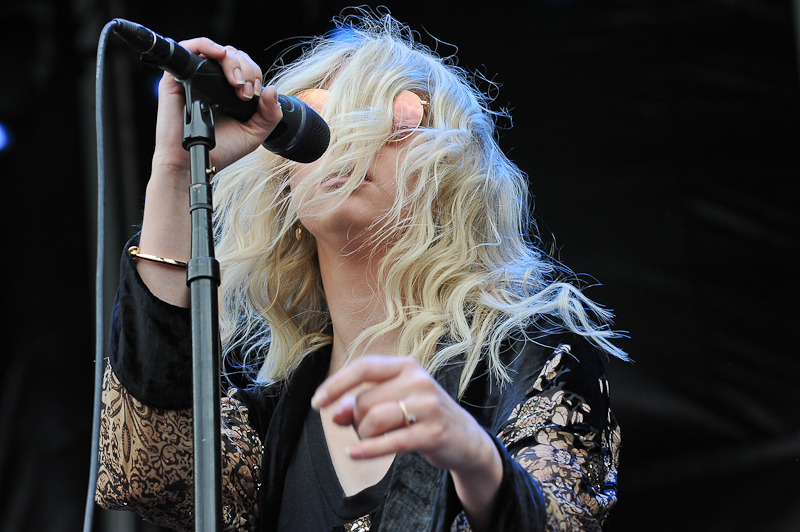 After a 25 minute audio/video delay, prerecorded sex moans from former actress, Taylor Momsen titillated the crowd as The Pretty Reckless seductively took to the stage. Repeat after me; TPR is not a vanity project from a young ingenue–her band is the real deal.
"Follow Me Down" stirred up the patient onlookers and featured her bombastic voice over reckless guitar phrases, for lack of a better term. "Sweet Things" riffs burned and her screeches were oddly soothing like aloe vera. "Make Me Wanna Die" showed the band's growth but also served as a reference point to depict that "it" was always there.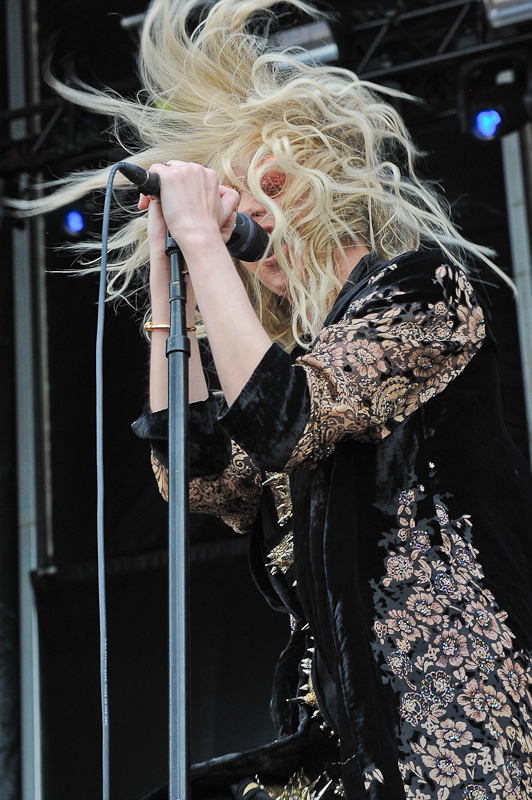 Now for a moment of candor. My one regret is that I didn't get to see more of force-to-be-reckoned-with Crobot due to the technical difficulties scare at the main stage. Alas, I was able to see "Fly On The Wall". The song was a piece of fine art with unfiltered rock melodies, raw riffs and rusty hooks that stuck with you. Their harmonies dazzled and the energy they produced was unrelenting. Right my wrongs and catch this band as they continue on their Spring tour with Volbeat–more on the Danish group later.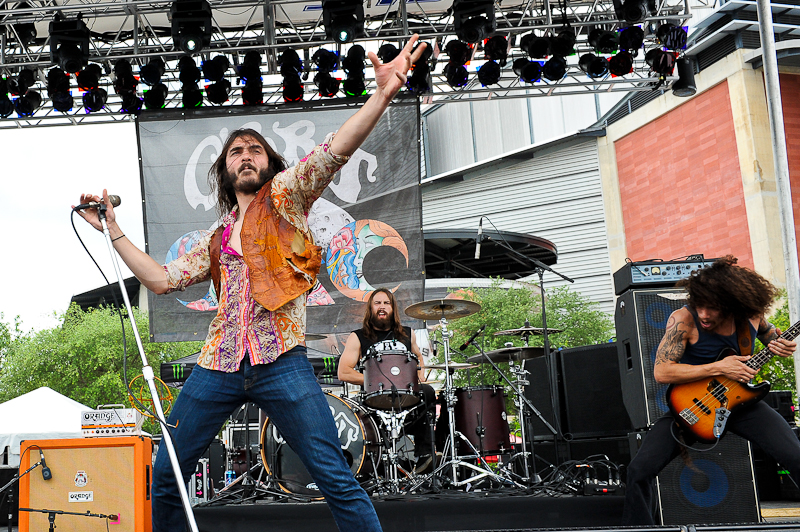 The embattled Drowning Pool may have found their savior with the group's latest lead singer in the magnetic note-slayer, Jasen Moreno. The first mosh pit of the day was courtesy of the band's offering "Step Up". "Think" boasted introspective lyrics like "think about your life/you wouldn't give it up". Like a concert version of Simon Says, "One Finger And A Fist" lead the festival goers to do as Moreno said. "Let The Bodies Hit The Floor" felt like the band was conducting a karaoke recreation of their biggest hit. Goosebumps rose and heads banged.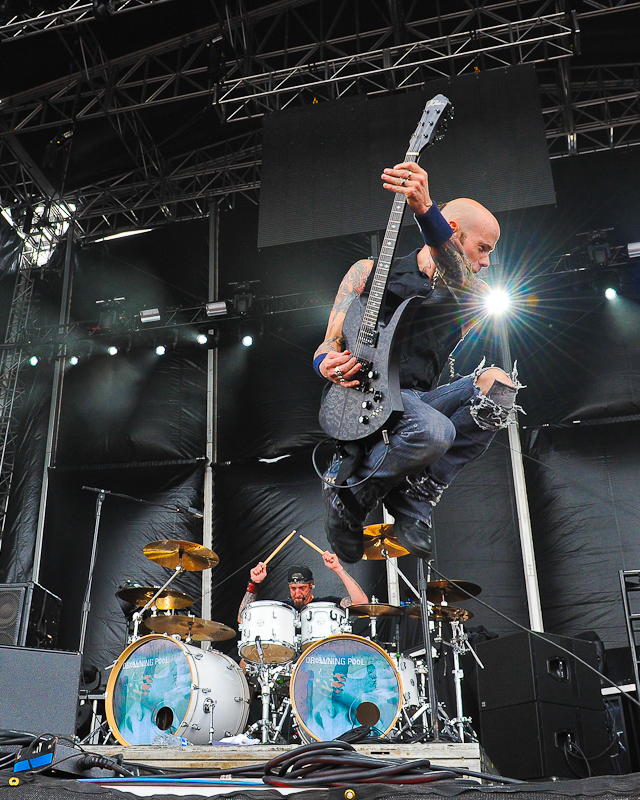 Upon A Burning Body is a musical donnybrook. "Scars" featured eardrum punishing, tornado siren vocals and bass that's still reverberating in my body. It was god damned pleasure to be rocked that hard. A cover of the hip hop gem "Turn Down For What" blasted harder than the storms the night before. Everything you want in an new-aged metal group is present in UABB. You've been warned.
With all three prominent stages spinning their plates, I was only able to catch the hard rock/punk faction Lola Black for a song which I couldn't identify but nonetheless I was impressed by the lead singers gale force vocal sorcery and the band's effortless assault on the speakers. A tune named after the night's-turning-point elixir, Jagermeister, went down as smooth as the bad decision inciting liqueur.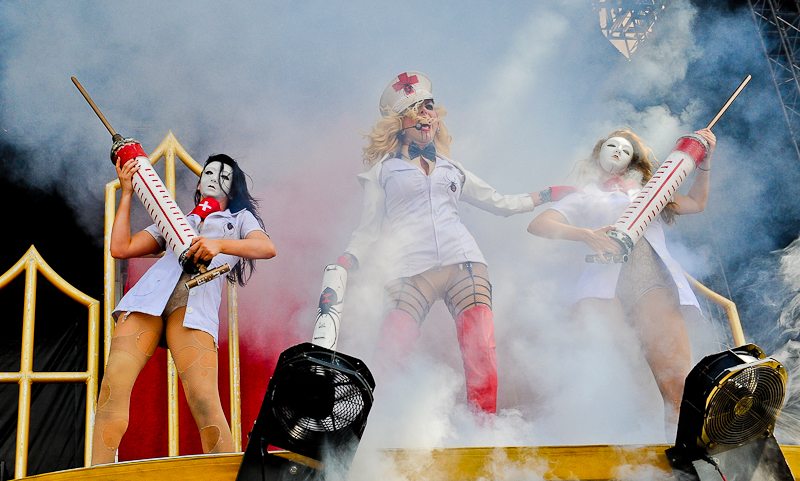 In This Moment's reputation for putting on a helluva stage show precedes them so much that I set three phone reminders to see what the hype was all about. It was theatrical, grandiose and almost felt like a Lady Gaga spectacle with the only difference being that the music was  aurally pleasing and not repetitive. Two dancers, costume changes after every ditty and ever-billowing smoke made the performance a memorable one.
"Sick Like Me" was anthematic and infectious. Like an industrialized battle cry, "Sex Metal Barbie" demanded one's utmost attention. "Blood" was hate speech in the literal sense and each section had a hook component to it. The band benefited from the stage picture they set but didn't rely on it. They let the notes and measures on the ledger do the talking.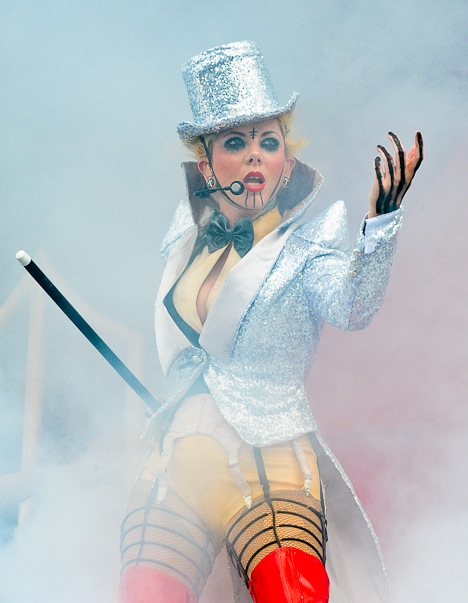 We Are Harlot added a bit of variety to the predominantly Drop-D tuning, vocal cord red-lining, gritty bass and ravaging drums selections up to this point. Their set had straight-forward, dependable rock offerings and some radio-tailored hits in waiting with "Someday" and "Never Turn Back". Their performance of Queen's "Tie Your Mother Down" was stuck in my head during the long ride back to Austin.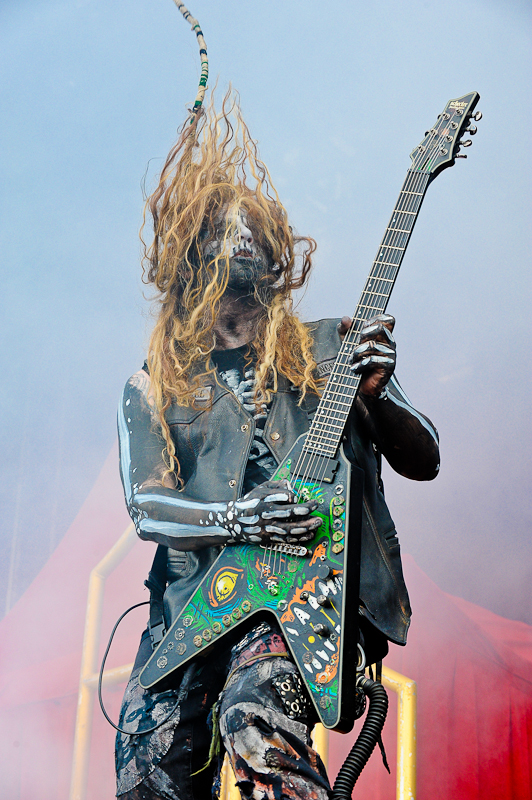 The cosmos was not on my side as it only allowed me to check out a couple stanzas of the industrial and polished noise making band Like Monroe. I implore you to stream their Spotify and even buy a song of theirs on iTunes like I did.
Review by Donny Rodriguez
See Part 2, including Halestrom, Anthrax, Volbeat, Linking Park and more ……
More photos on our Facebook page: https://www.facebook.com/texasrockreport