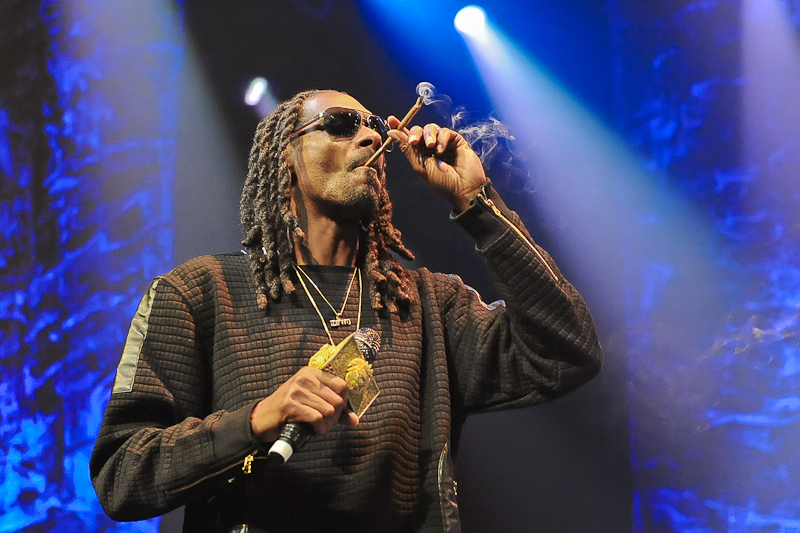 "Ain't nothin' but a gangsta party." So begins "2 of Amerikaz Most Wanted," the 1996 single by Tupac Shakur and featuring a young Snoop Doggy Dogg. A little bit older and wiser, Snoop Dogg returned to Austin on Friday night with one of his all-time great gangsta parties.
One thing up front: when Snoop comes to town, it's not a concert, it's a party. ACL Live at the Moody Theater made for the perfect venue with its intimate seating and atmosphere. Coming out singing and dancing so close to the audience it felt like you could touch him, Snoop mostly abandoned the formalities of a typical live show.
He brought out dancers on multiple occasions, taking time to just watch them do their thing. He had his own mascot, Nasty Dogg, dancing around when he did perform. Almost half the time between his impeccable rapping and dancing was spent asking the crowd what his name was and whether they were having fun.
But that's what we want from Snoop Dogg. We want to hear the hits and shake our asses. We want him to curate karaoke singalongs of Notorious B.I.G. and House of Pain classics like "Hypnotize" and "Jump Around," both of which were covered during the course of the evening. We want to see Snoop take out a blunt and defy all of ACL Live's rules by smoking it on stage. We want to take selfies with Nasty Dogg when he brings out props like a giant joint or a huge fake penis during "Ain't No Fun (If the Homies Can't Have None)."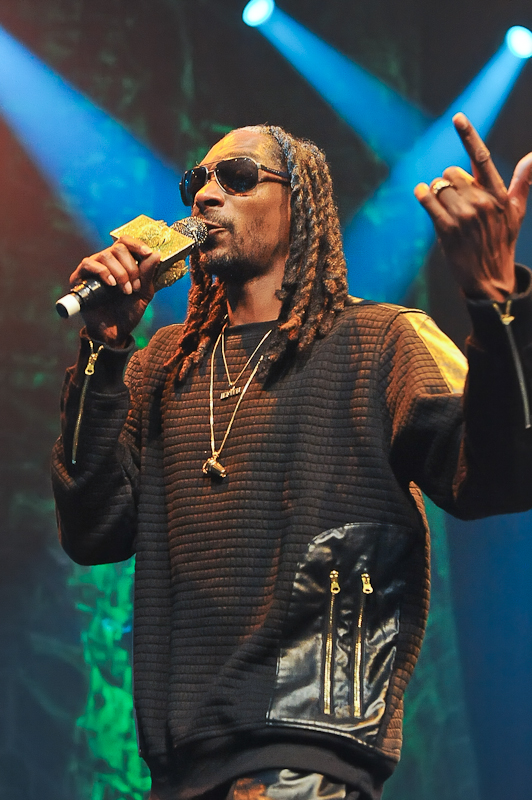 We also want to hear Snoop rap though. A consummate professional at both partying and rapping, the man once known as Calvin Broadus laid down each one of his hits without a hint of losing his step. His flow remains untouched, and he barely even looked to the audience or hype men for help while running through classics like "Nuthin' but a 'G' Thing."
Hearing perhaps Snoop's most famous solo hit, "Gin and Juice," immediately followed by "California Gurls," his recent Katy Perry collaboration, was a bit jarring, yet it was a testament to how well Snoop has maintained relevancy. Even at 44 years of age, Snoop was effortlessly cool on stage and can still dominate a track, which is a rarity in such a youth oriented genre as hip-hop. Snoop, like icons of other genres, will never go out of style.
At the same time, his set leaned heavily on older tracks. While he performed more recent guest appearances from other artists' records, music from his newer albums was nowhere to be found. Furthermore, the only time the existence of his Snoop Lion reggae persona seemed to come into play was when he thanked the crowd and sent them off with Bob Marley's "Jammin'" as his outro music.
Snoop knows where his bread is buttered though. He's savvy enough to realize that the party atmosphere and the hits are what people want, and he gives them that. Well, up until a certain point. The entire affair lasted only an hour. He's also smart enough to keep them wanting more, promising to return to Austin soon.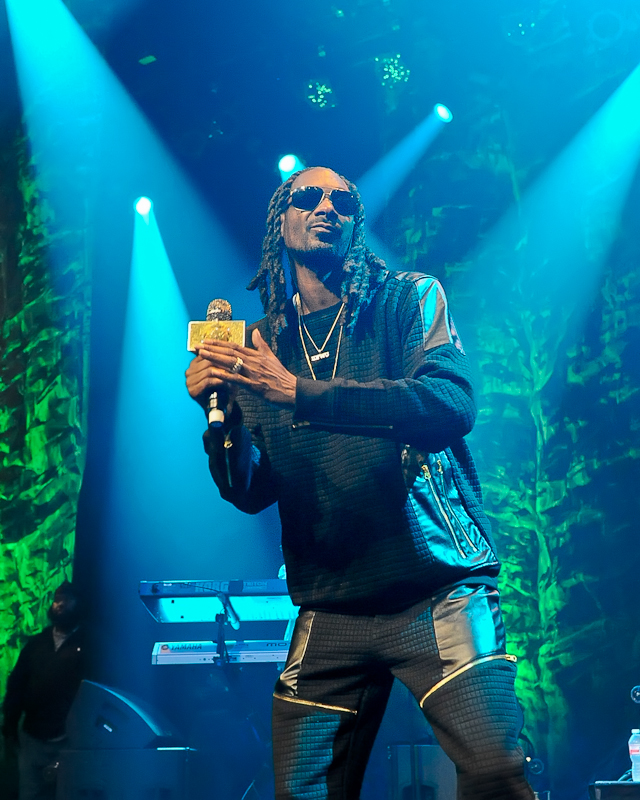 With almost any other artist of Snoop's caliber, a set ending after just an hour with no encore would damn near cause a riot. Instead, everyone in the audience was fine with it. After all, they didn't come for a concert. They came for an intimate party experience with the one and only Snoop Doggy Dogg. Judging by the smiles on their faces as they danced the night away, and the slurred speech and stumbling walks out of the venue when time was up, they got it. Parties aren't meant to last forever, but damned if you don't enjoy the ride.
More photos at https://www.facebook.com/texasrockreport
Review by Corey Deiterman