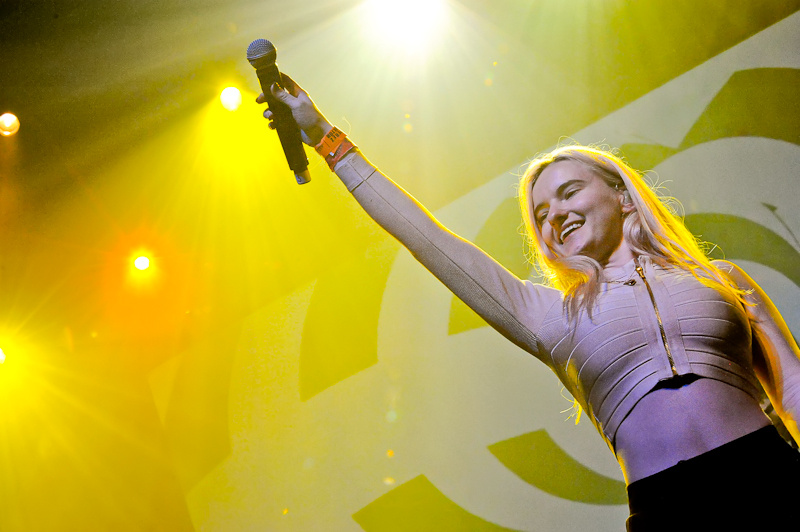 AUSTIN, TX – March 21, 2015. The one-man media conglomerate, writer/personality Perez Hilton made his eighth annual return to SXSW for his latest emerging artist showcase One Night In Austin, which benefits VH1's Save The Music foundation. As the hashtag #SouthBySouthWet had been bandied about on social media for the last few rain soaked days, the skies made their final precipitation decent as the line wrapped around the building. Situated at the underutilized venue Austin Music Hall (not sure why shows don't happen more frequently at the pristine concert setting), the show had sold out a few hours before the first note met the atmosphere.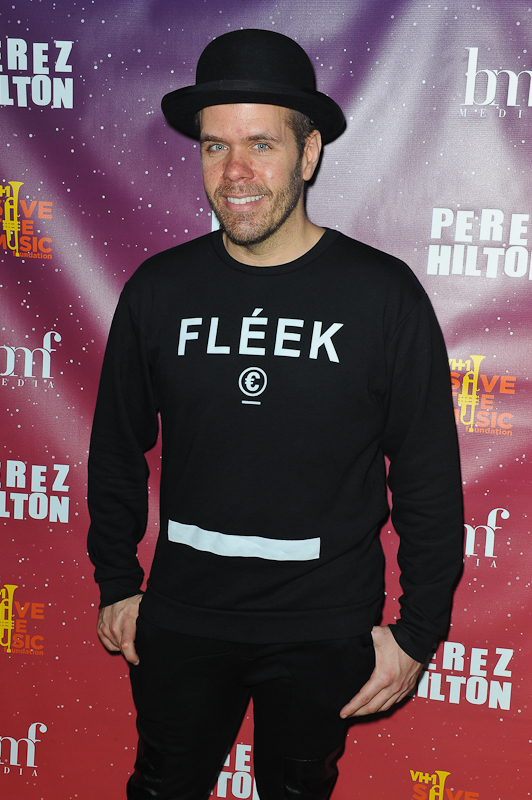 The crowd was packed with nose-pierced, epidermis-tight-top-wearing, tediously-manicured "effortlessly"-coiffed millennials and fringe Gen-Z's or whatever we're calling post-millennials.
Technically, SXSW ends the next day, but traditionally, Saturday night is the event's coup de grace and this lot was ready to go down with a fight as pints of pale macro-brew lagers and Sugar-free Red Bulls and bottom-shelf vodkas were guzzled down before suppertime–which was problematic in some instances, no food on the premises meant some fun-lovers would get "hangry".
The DJ spun upbeat electro-tunes as the crowd still was settling, which created an ambience one would feel at a trendy European clothing store like an H&M. The congregation erupted when Hilton emerged wearing a black rounded-fedora, leather-patched pants and a Dorici shirt with the internet-phrase of "Fleek" spread across it. After some terse banter, the former-Celebrity Big Brother contestant brought out SoCal, catchy alt-rockers The Mowgli's.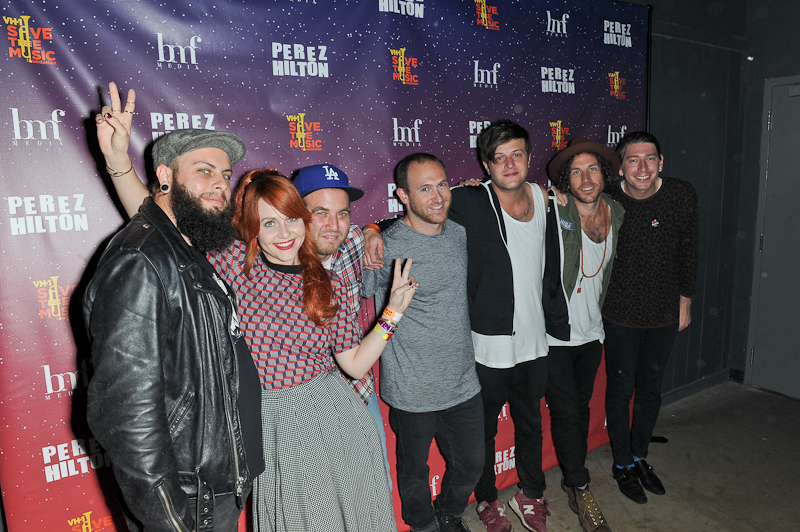 The seven-piece–which oddly enough, each member was dressed as if they all belonged in different bands–played a cohesive, shaken-up bottle of effervescent indie pop during the performance of their unreleased song "Kids In Love". The cut displayed a sense of urgency one would not expect from a "chill" California outfit. The room engaged instantly with the groups earnest yet epic vibe and I followed suit.
"Say It, Just Say It" displayed dynamic harmonies that ranged from anthematic to delicate and garnered full-participation from the onlookers. Another unreleased gem dubbed "Whatever Forever" was a piano-driven toe-tapper that tips the groups hand in the next phase of their promising career. Their latest single, the layered beachside companion "I'm Good", has the hit potential that last summer's surprise chart-topper "Rude" did by the group Magic! It's the perfect radio-ready blend of inescapability and optimism (think Pharrell's "Happy".) Half way throught the song, the sound cut out but that didn't stop anyone, as the music hall and band finished the number unamplified. The applause for the rooms perseverance was goosebump inducing. In a week of forced "happenings", it was an authentic moment.
"San Francisco" is the bands biggest hit and the melody slinging of "do-do-do's" over the driving guitars was going to be a tough act for any other band to follow. After a phone-battery-draining intermission–which would follow every group post set–the sheer-hoodie dressed Kate Boy trotted.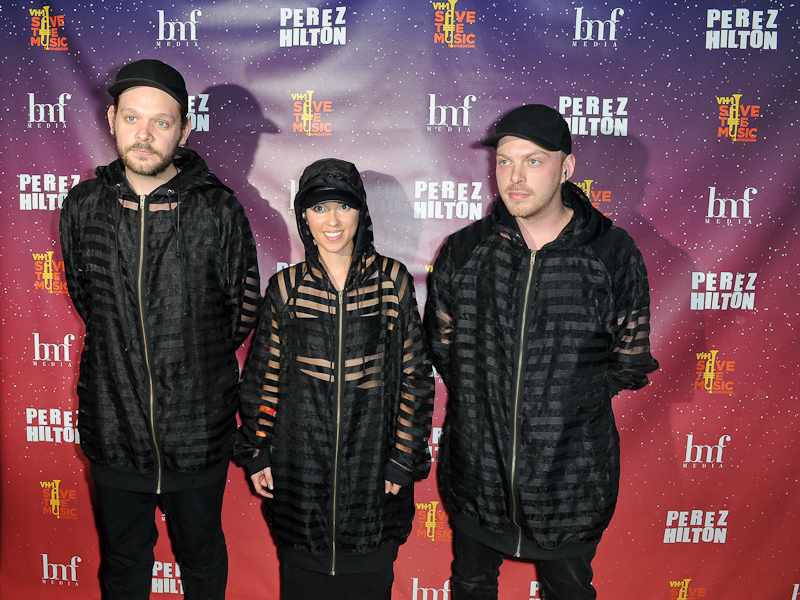 The Swedish electro-pop trio set boasted a neon-darkness, experimental feel that exemplified the eclectic nature of SXSW. They kicked-off their set with their cutting-edge statement piece "Higher" which had a hint of Haim syncopation and an aire of inventiveness.  "Northern Lights" did more exploration of the soundscape but never wandered off the pop track. Dense, yet still light "The Way We Are", featured pulsing bpms, dark wave industrial stanzas and vocal battle cries.
Melanie Martinez wave unique artistry is doing the unthinkable, its flowing over indie dams and washing ashore to the mainstream.  The 19 year old is former contestant on NBC's The Voice, whose songs have made the top ten of iTunes singles and was featured on American Horror Story's Freak Show promos. Her haunting compositions shows she's unafraid grandiose success.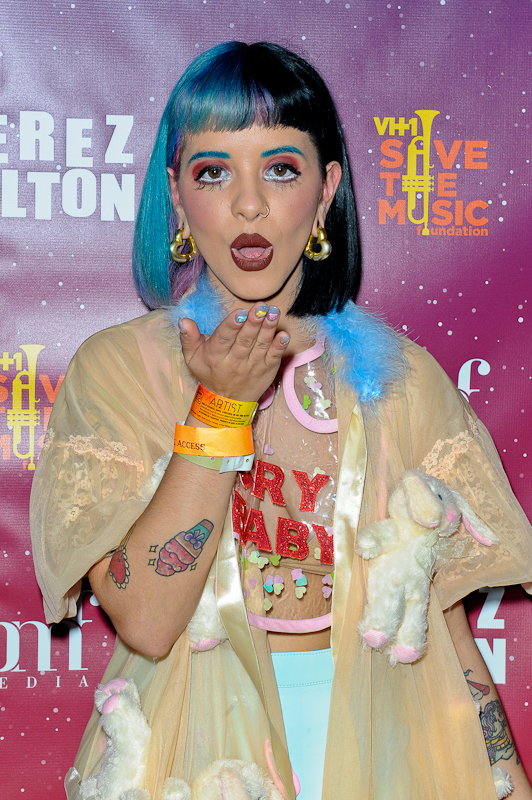 The unreleased cut, "Mad Hatter"–presumably off her June/July release of her debut LP "Cry Baby"– had an eerie hip-hop beat to it and saw Martinez ambidextrously switching from rap-talk to high note singing with ease. The lyrics of "all the best people are crazy" were perpetually recited by all. "Carousel" was a midtempo, spooky ode to love, and boasted vivid imagery and Martinez showing off her intriguing stage presence.  "Cry Baby" featured emotional range and "Doll House" framed her pop-craftsmanship, and her undeniable grasp of prose. Remember her name.
Model, Blue-eyed soul recording artist and actress, Ivy Levan belongs on stage. She's a jack of all trades and a queen of fun, to turn a phrase poorly. Her sultry and deep timbre soars over the pseudo-hip-hop and edm compositions that get the bodies moving. "I Don't Want To Wake Up" was an aggressive rhythm and groove ditty about being hungover and "The Dame Says" was gritty, haunting and featured cutting buzz saw synth riffs. Profanity laced hooks and crystal clear choruses made her set feel like it was of the utmost importance to hear her messages. Her latest single "Biscuit", was a straight-up dance cut and signals her future as a pop-star.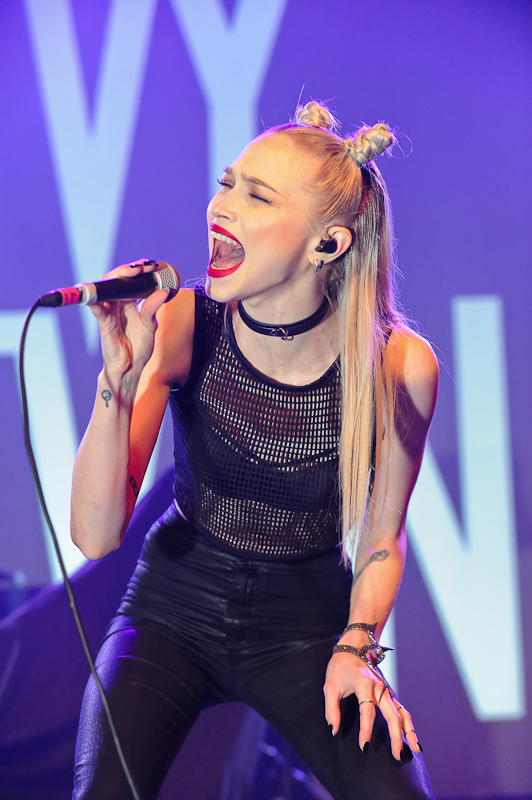 Now spinning in between sets was DJ Brenmar whose hip-hop remixes were on fire and well-received. Elle King, who Hilton has championed for sometime, is a bombastic alt-country, folky-blues-rocker force to be reckoned with. "Ex's & Oh's" was a groovetastic, angered, melody rich declaration of independence. "Under The Influence" had a serious tone and her gatling-gun vibrato shook the analogies to their core. "Last Damn Night" is the kind of song that millionare Miranda Lambert attempts to portray in her tough-girl country numbers, but its nowhere near as authentic is King is.
"Ain't Gonna Drown" was dusted in gravel and grit, and the rockiest choice of the bunch. The outro was a soul-reaping exercise of vocal acrobatics. An inspired rendition of the hip-hop, female body worship cut of "My Neck, My Back (Lick It)" ended the perfect set.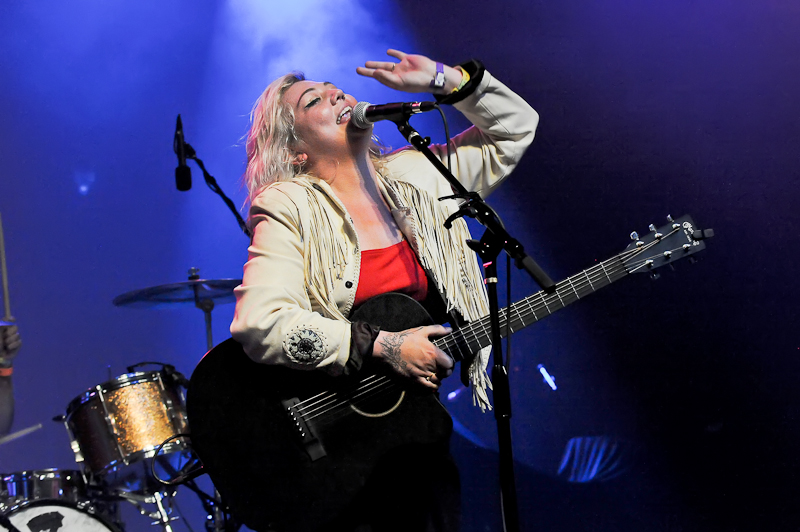 The much-hyped, Grammy award winning electro-dance outfit Clean Bandit featuring Jess Glynne mesmerized attendees. Their amalgamation of classic instrumentation and arrangements, mixed with mid-90's dance elements, and soulful vocals doesn't work on paper but absolutely clicks on stage. "Stronger" and "Extreordinay" exhibited sax-y phrases, singalong choruses and keyboard-lead dance parties conducting. In the era of bass-drop, auto-tuned vox and droney EDM compositions, the utter musicianship and passion in "Real Love" and "Rather Be" is refreshing and a sign that visceral dance music is on its way back.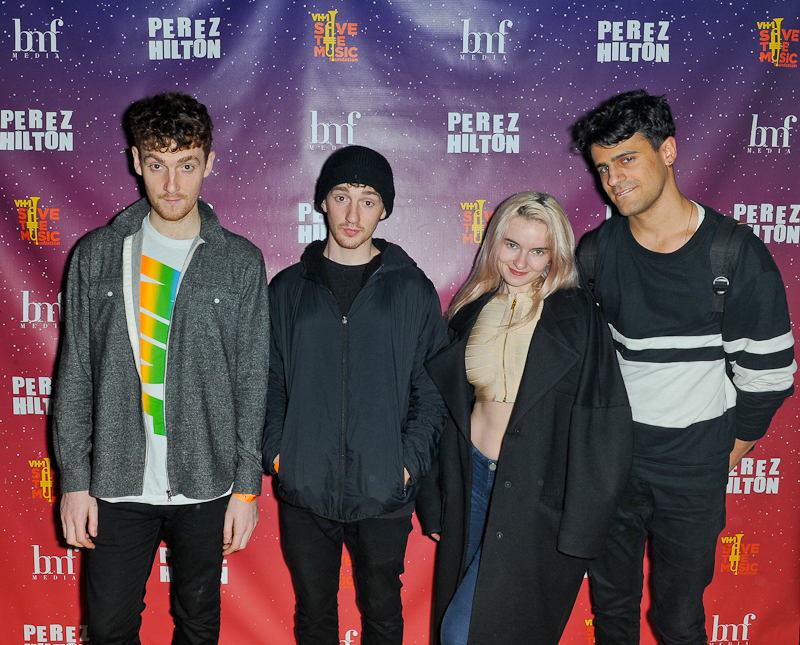 The Ting Tings have a sneakily hit-filled catalogue for an indie dance duo. The eye-popping group wasted no time and the wordless hook masterpiece "Great DJ", and quickly followed up with the even bigger-charting, lick and bass disco-punk piece in "Shut Up And Let Me Go". The fist-pumps and cowbells transformed the venue into an inhibitionless adult playground. "Wrong Club" was an aural disco ball that set the stage for the joint that brought down the house in "That's Not My Name". Every word was shouted back as unassuming frontwoman Katie White nonchalantly casted a rockstar spell on all.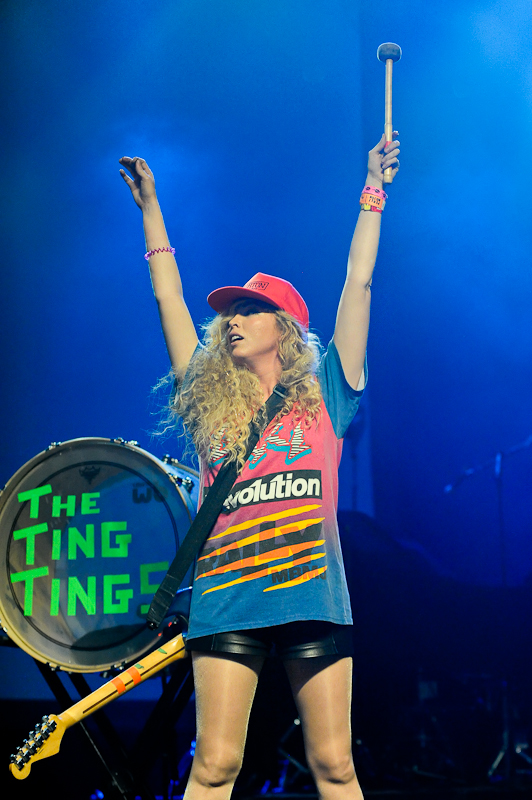 The night ended with Swedish electro-pop powerhouse Tove Lo. The provocative and personal lyric scribe showcased her goods (literally and figuratively) during rousing and focused renditions of her song "Talking Body" and the smash hit "Habits (Stay High)".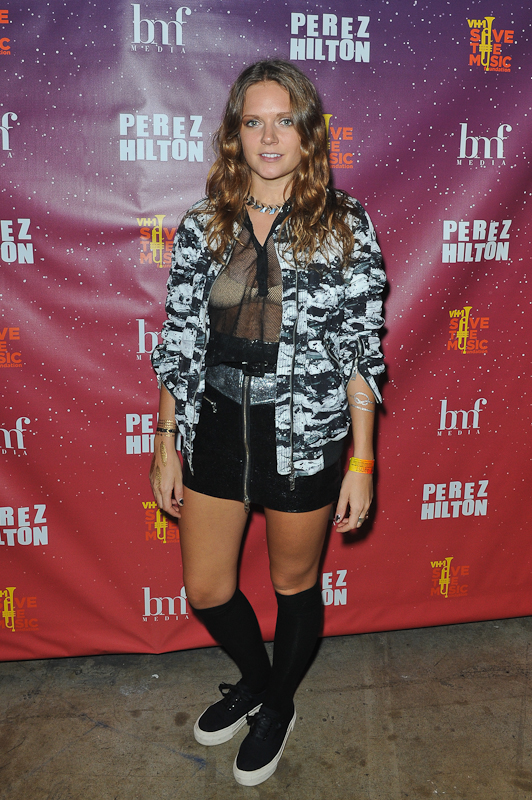 After rumors of a surprise guest fizzled out–which is par for any SXSW concert, by my social media feed calculation Kanye West was supposed to appear at all of the events–the day was done and it was time for most to find the nearest food truck. And while there's no way to accurately predict who amongst this lineup will springboard into mainstream success, you can easily rest assured that this collection of artist have a great shot to go from "next" to "now" after One Night In Austin.
Review by Donny Rodriguez