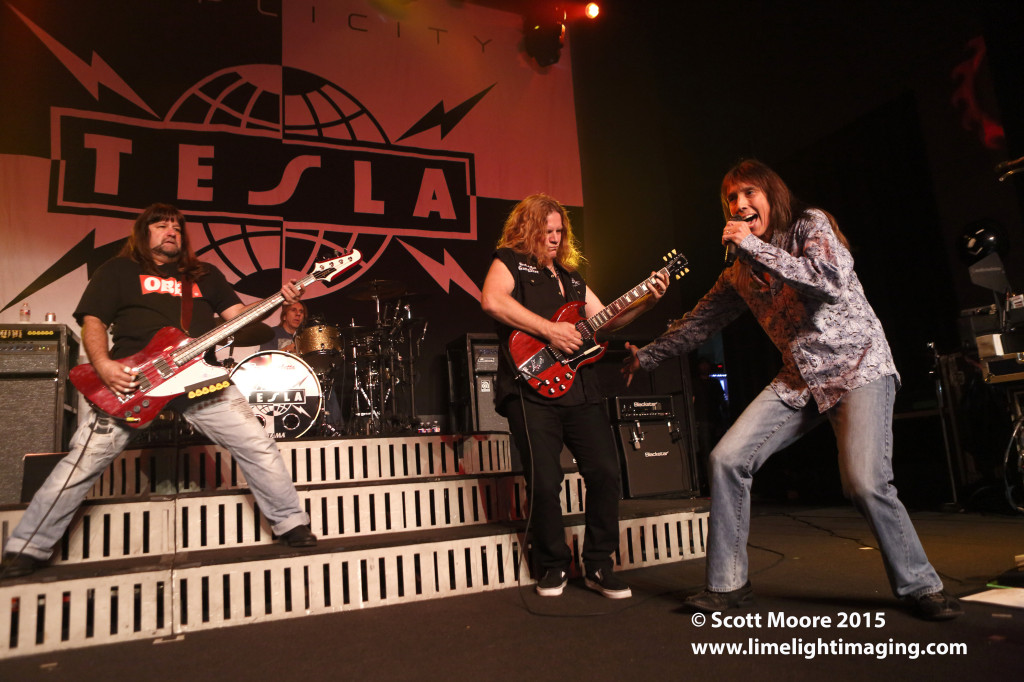 The glory days of denim get ups and hair metal may seem like a far fetched memory, but Tesla proved that 80's rock culture is very much alive and breathing during their Austin tour stop at Emo's on January 28, 2015. Tesla's current tour is in light of their newest album 'Simplicity', a critically acclaimed true classic rock album released in June of 2014.
To my surprise, the band still consists of all of their original members: Jeff Keith on vocals, Brian Wheat on bass, Frank Hannon on lead guitar, and Troy Luccketta on drums; with the addition of one newest member Dave Rude, as a second guitarist. It's rare to see a band that has been around as long as Tesla, 30 years to be exact, still comprised of all original members.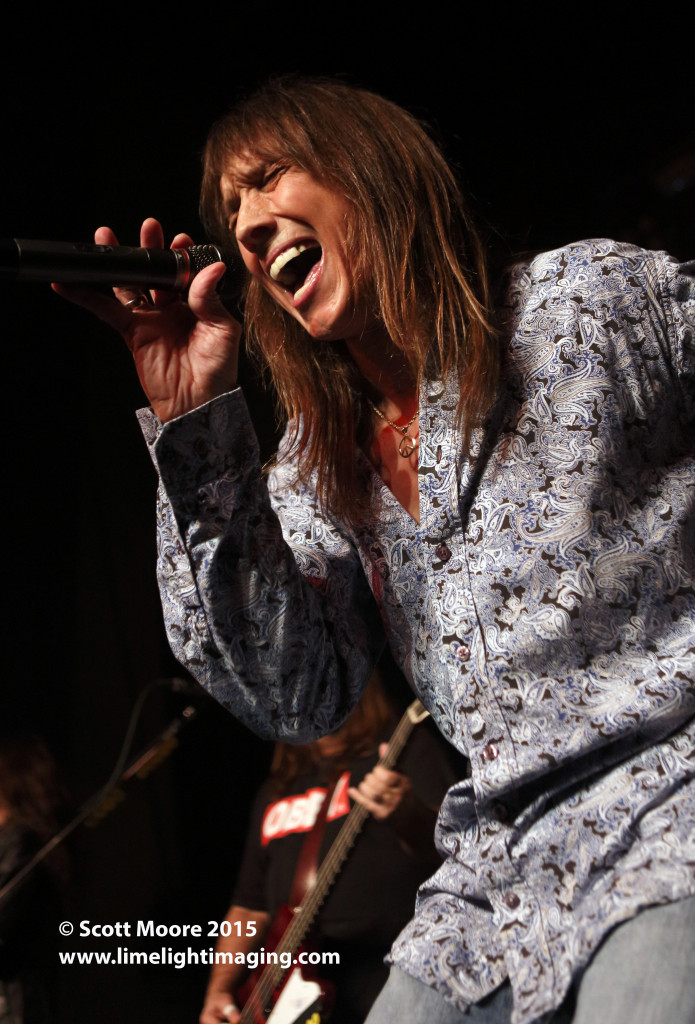 The Tesla crowd was filled with primarily 80's folks, but there the occasional "Generation X" audience member could be found, proving that the multi-platinum-selling rock band from Northern California is still attracting fans. The band was originally founded with the name of "City Kidd" in 1982, but they changed their name a few years later in 1985 to "Tesla" in honor of the eccentric inventor.
Tesla the inventor is best known for his discoveries of the modern alternating current electricity supply system, and Tesla the band is best known for supplying audiences' with electric performances. After catching the veteran rockers' high-energy performance, I now understand why the band is named after the eccentric inventor, Nikola Tesla.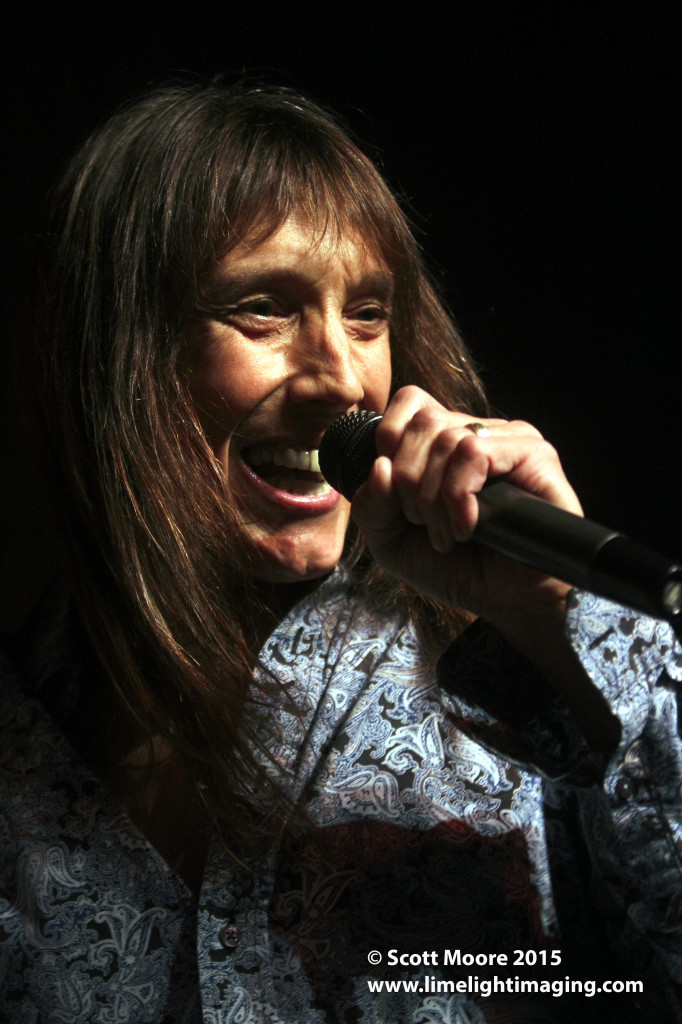 Jeff Keith teased the eager audience just moments before the full band took the stage by thrusting his pelvis and wiggling his hips around; this made the crowd cheer, hoot and holler while becoming even more eager for the band to start playing. Tesla finally kicked off their performance with "MP3", a song off their newest album that both begins with an epic instrumental intro and expresses the changes the band has witnessed in the music industry over the years.
Upon singing his first line, it was immediately apparent that Jeff Keith's raspy and smoky vocals are still as powerful live as they are on the band's recorded music. He is also a mad man to watch on stage, as he jumps around, shakes his hips and even occasionally bangs on the drum along with Troy Luccketta.
After the first song, the band went on to switch up their discography by next playing "Edison's Medicine (Man Out of Time)" off of 'Psychotic Supper' from 1991, then transitioning into "I Wanna Live" from off of 'Forever More' from 2008.
A crowd favorite "Hang Tough" came next and the audience absolutely lost it in the most excited way possible. A vast majority of the crowd sang every word of the chorus along with the band. That particular song was released in 1989 on album 'The Great Radio Controversy' and has since become close to a cult classic.
Keeping up the diversity of showcasing their discography, Tesla played
"So Divine…" off of their newest album next, followed by 80's classic "Heaven's Trail", then onto "Mama's Fool" off of 'Bust a Nut' from 1994.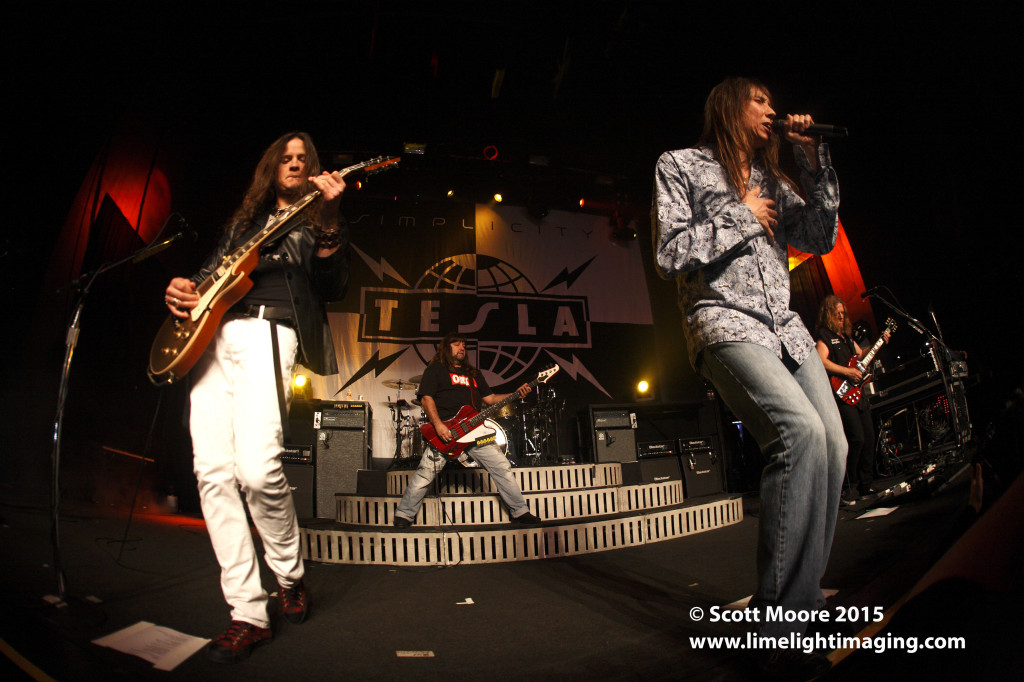 The band took a brief break from playing as Jeff Keith continued to jump around the stage, hyping up the crowd. "After 28 plus years we're still here kicking some serious ass," Jeff Keith said to acknowledge the band's long-standing musical legacy.
Tesla then continued to blaze through songs "Life Is a River", "They Way It Is" and "What You Give".
Tesla proceeded to bring it down a notch in the most delightful way possible with their chill-evoking acoustic jam session before "Love Song". The extended jam session was an incredible highlight of Wednesday night's show, as it showcased the diversity that the heavy rock band is truly capable of. The song eventually climaxed into a full throttle rock out, in true Tesla fashion.
After ripping through "Sympathy" and "Gettin' Better", the band whipped out "Modern Day Cowboy". The song's lyrics of "bang bang" encouraged some serious cowboy crowd behavior – a great majority of the audience made gun shapes with their fingers and pointed them at the sky as they sang along with the band.
Tesla properly ended the night by encoring with "Little Suzi" off of 'Mechanical Resonance' from 1986.
Prior to Tesla, Ohio-based rock band NoMora played a short set. Compared to Tesla's amazing energy, NoMora was, bluntly put, boring.
San Diego-based rock band Sledd took the stage in between NoMora and Tesla. During a rather theatrical moment Sledd played a song they dedicated to the troops entitled "With Liberty". Before playing the song they asked for a round of applause from the crowd for America and the lead singer put a flag on his head. While a bit more energetic, it's hard to compare another rock band to the livewire performance of Tesla.
In all honesty, 80's rock music has never been my favorite style. However, Tesla is more than just a genre or era – the band is a live experience of energy and entertainment. While the openers weren't as up to par, Tesla kept the crowd rocking into the late night hours. I now completely understand why the band is still legend after all these years.
Review by Jacki Moon