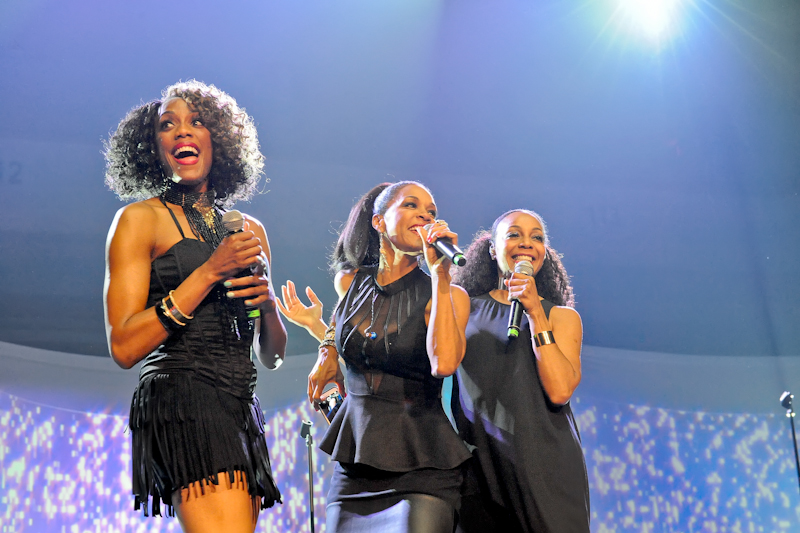 The H-E-B Center got a healthy hit of nostalgia on Friday night with the (Baby Got) Back to the 90's concert, and nobody held anything back. The throwbacks were loud, proud, and in-your-face — just as any classic party anthem should be. Everyone from Naughty By Nature, En Vogue, Sir Mix-A-Lot, Color Me Badd, Tone Loc, Sisqo and 2 Live Crew blared their hits, and the party escalated quicker than a plot line in Saved By the Bell.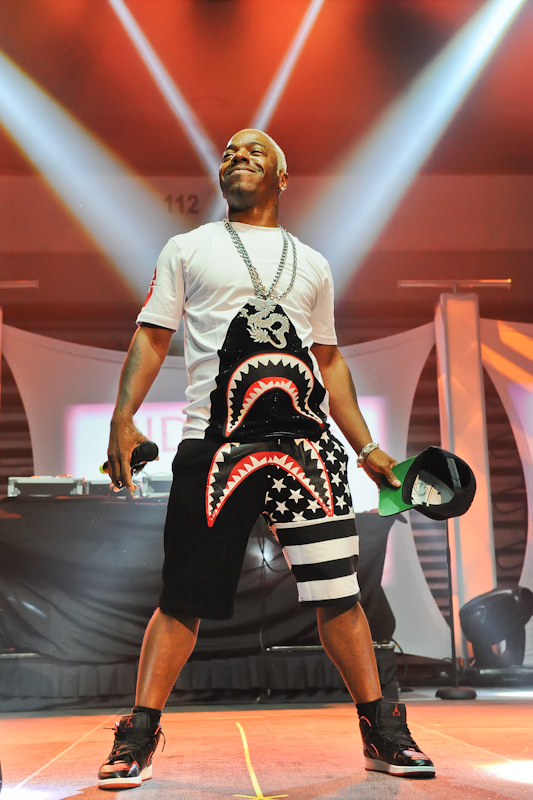 Strands of purple hair grabbed my attention as they whipped back and forth in abandon. Sisqó wailed The Thong Song's catchy hook through the speakers, and hordes of women rushed to the center aisles to shake, twerk, and grind.
Margarita held high, the purple-haired reveler squealed throughout the aisles.
"C'mon!" She yelled, "We're going to the front row." My feeble protests were interrupted with an aggressive: "BE BOLD!"
Never one to turn down a challenge, I followed her through the sea of people and rushed down to the center dance floor. Thirty women shimmied their life away as "The Dragon" unleashed his cascade of R&B hits. Never letting the party dwindle, DJ Mel spun even more nostalgic pop grooves into the crowd. Like the swirls on a tie-dyed T-shirt, the music morphed and shifted until the next group took the stage.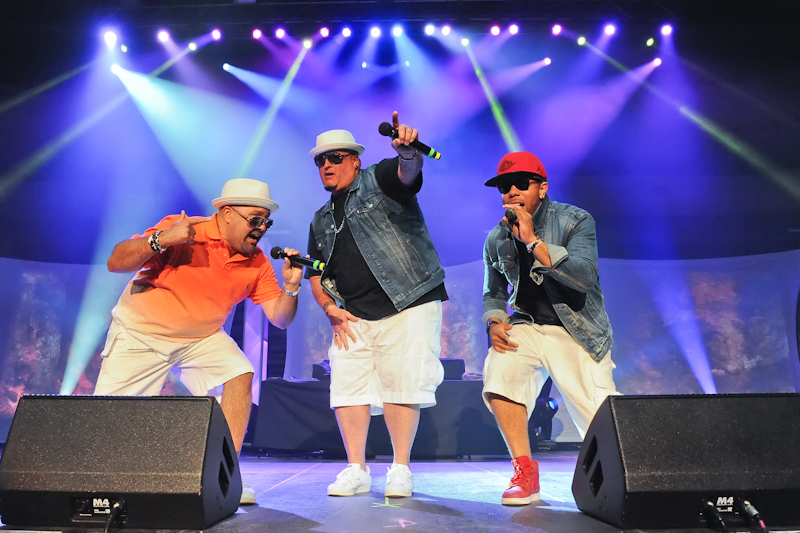 Color Me Badd entered the H-E-B Center with as much ego and flair as they could muster, but let's be honest: everyone wanted to hear one song and one song only.
The mob of women in the center crowd grew larger and started to shift. Like a herd of sheep, we followed the security guards into a secluded area and asked no questions. Looking left and right, I realized I was suddenly standing side stage, watching the concert from a monitor in the back. Girls primped and prepped for what they had been gearing up for all night. That's right: we were about to sex it up.
Bumbling onto the stage, thirty of us beelined towards Mark Calderon, Bryan Abrams, and Adam Emil. In an effort to get as much of the spotlight as possible, women pushed each other aside and shook their booty for dear life. My hip swivels and vocal cheers must caught their attention, because the next thing I know Adam Emil had stopped singing and was pointing the microphone at my face.
What a perfect time to forget the lyrics.
After the embarrassment left my cheeks, pure adrenaline carried me off the stage and back to my comfortable seat. Unfamiliar faces smiled and smirked in my direction as I passed them.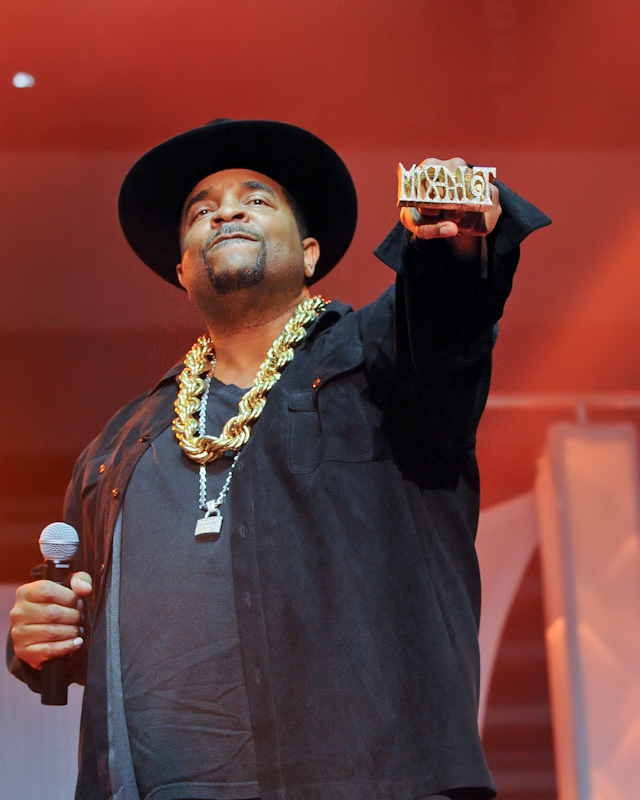 "Oh my God, Becky, look at her butt," the high-pitched voices squealed in anticipation. Sir Mix-A-Lot boomed onto the stage with black hat, gold necklace and all. "Baby Got Back's" cultural phenomenon is something this generation will never get tired of, and there's nothing better than letting your butt bounce and jiggle in a swarm of 2,000 people.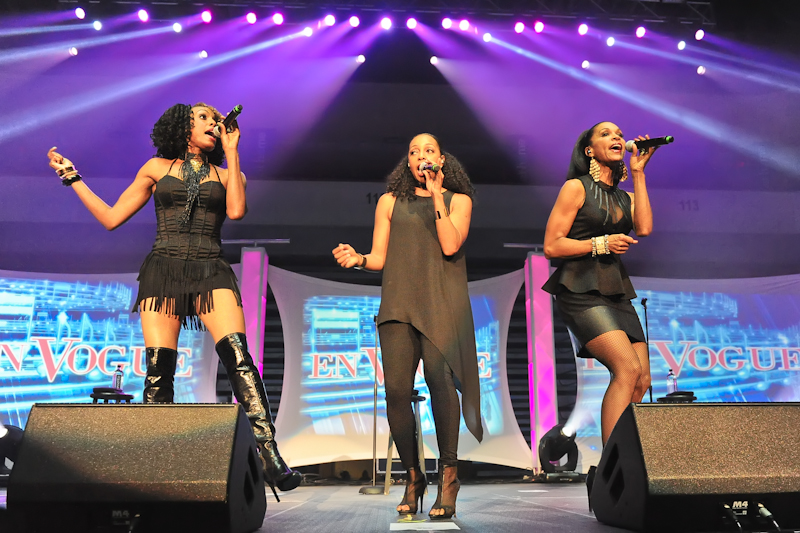 You probably only remember two or three of En Vogue's songs from the '90s, but this powerhouse trio is definitely worth revisiting. Opening with their iconic "Don't Let Go," the Motown-inspired singers launched into an old school dance party full of Aretha, Gladys, and Tina. Sure, it sometimes felt like a choreographed cover band, but I could listen to those women sing three-part harmony all day long. They rounded out the set with "Free Your Mind," and I'm still feeling the goosebumps.
After a brief intermission, the long-awaited headliner took over. Even after four hours of incessant hip shaking, Naughty By Nature made us dance harder than ever. The floorboards shook beneath my seat as hands flailed in the air and drinks spilled from their cans. Playing all the hits like "Hip Hop Hooray" and "O.P.P," Naughty By Nature turned the amphitheater into a pulsing nightclub.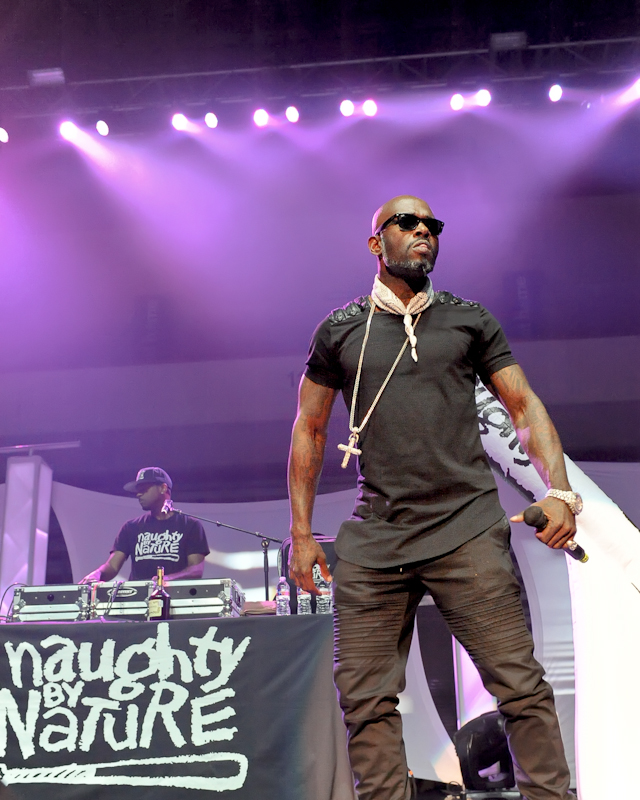 As the sweat dripped down cheeks and the adrenaline dwindled down, thousands of exhausted revelers piled out of the amphitheater after midnight. These intense party-goers treated this 4.5 hour concert like a sprint and surely collapsed into their beds after returning home. I'm sure a select few, however, like my energetic purple-haired friend, rallied and kept the '90s going all night long.
Photo gallery on our Facebook page: https://www.facebook.com/TEXASROCKREPORT
Review by Elisa Regulski