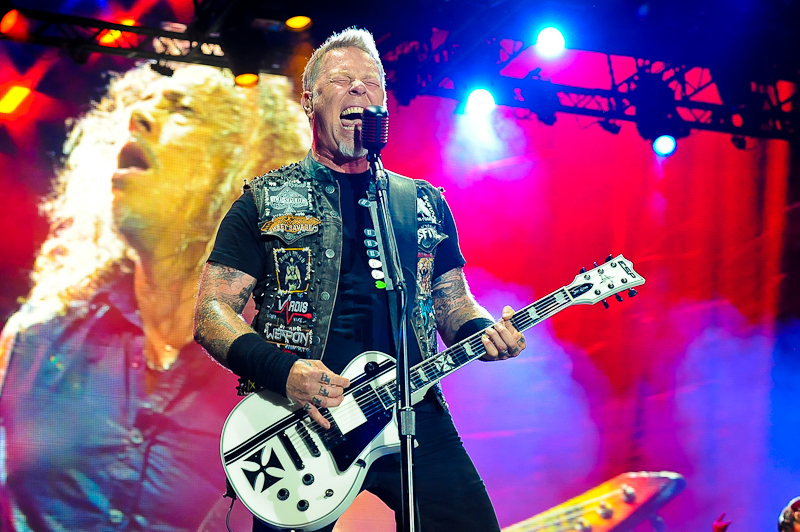 AUSTIN, TEXAS – June 6, 2015 The action sports spectacle that is the 2015 X Games set the perfect stage for heavy metal vanguards and Rock And Roll Hall Of Famers, Metallica, in what was a monumental third day of the rock and stunt filled extravaganza.
Ahead of their high-octane headlining set, Metallica's James Hetfield and Kirk Hammett carved out an string-shredding rendition of "The Star-Spangled Banner" that kicked off the Moto X Speed & Style competition, which ultimately went to Nate Adams. Complete with fuzzy and squawking licks, the guitarist's stars and stripes salute was reminiscent of Jimi Hendrix's iconic version.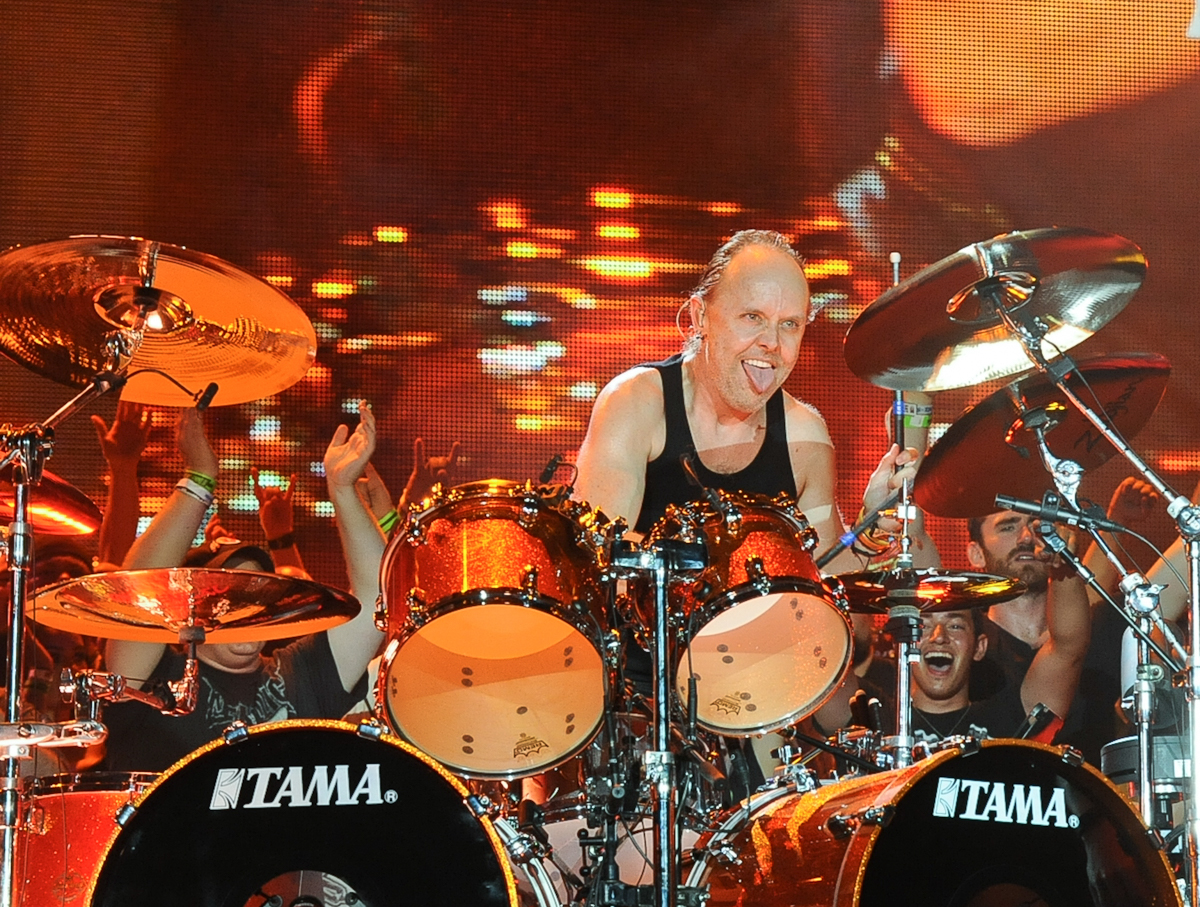 Highlights from the athletic portion of the sun-soaked day saw ex-Formula One racer, the aptly-named Scott Speed take his third Rally Car Racing gold medal in as many years. Alexis Sablone's on-point, technically sound tricks earned her fourth gold medal after winning the Women's Skateboard Street. And Curren Caples score of 86.00 was enough to earn him gold in the Toyota Skateboard Park competition.
About 50,000 revelers saw Metallica assault the loudspeakers with a greatest hits set that was so gem-filled, it was practically obscene. Apropos to the event's overarching theme "Fuel" ignited the crowd. "For Whom The Bell Tolls", "One", "Master Of Puppets" and "Enter Sandman" were among the revered cuts and "Seek & Destroy" served as the evening's coup de grace.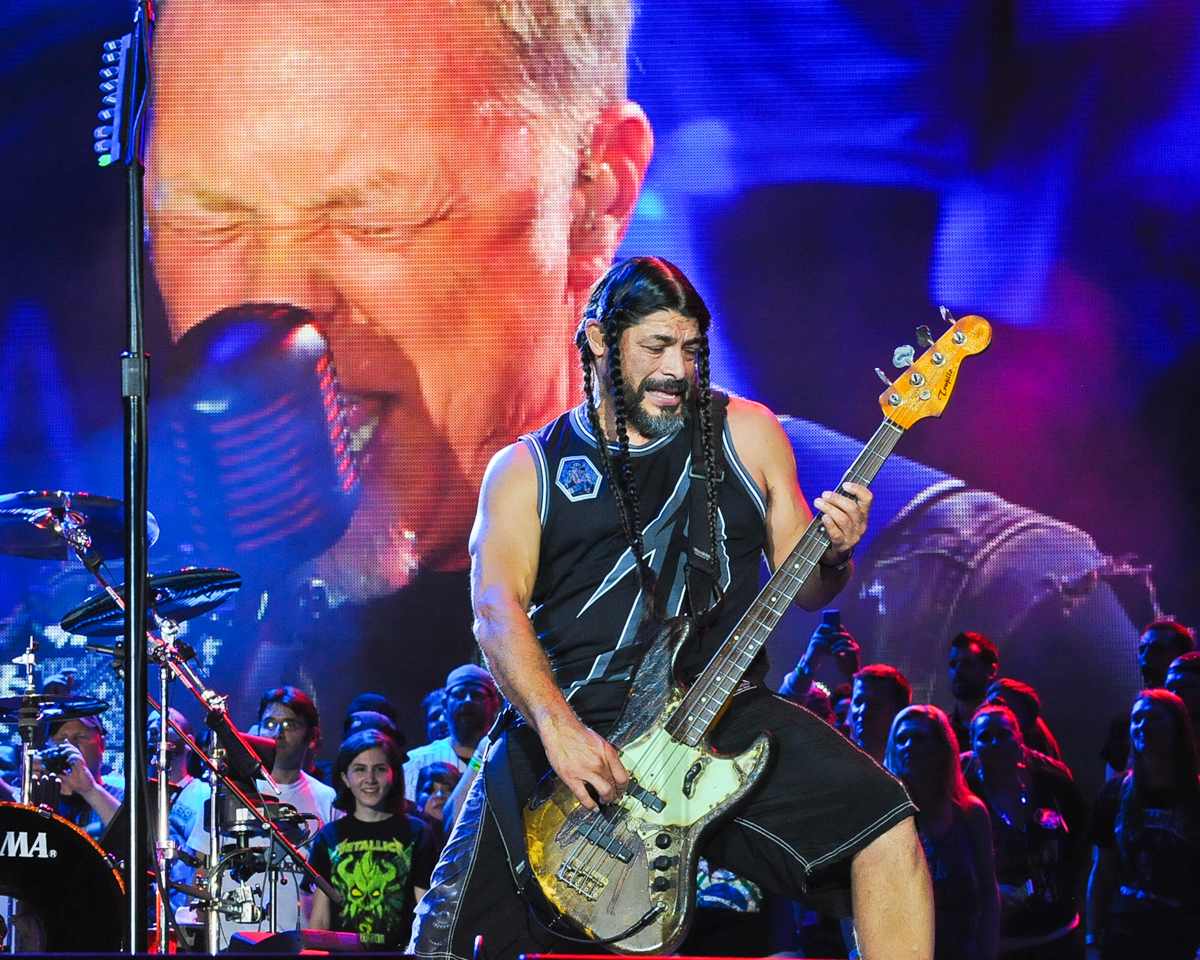 The Bay-Area rockers aren't all about riff and pillaging the towns they invade for a night. In an effort to help rebuild the areas in central Texas that were affected by the May storms and floods, the band announced that 100% of the proceeds from their $5 pre-order of their X Games set will go towards the American Red Cross of Central Texas. Those who want to relive or who missed out on the live production can still get a copy of the show at http://www.livemetallica.com.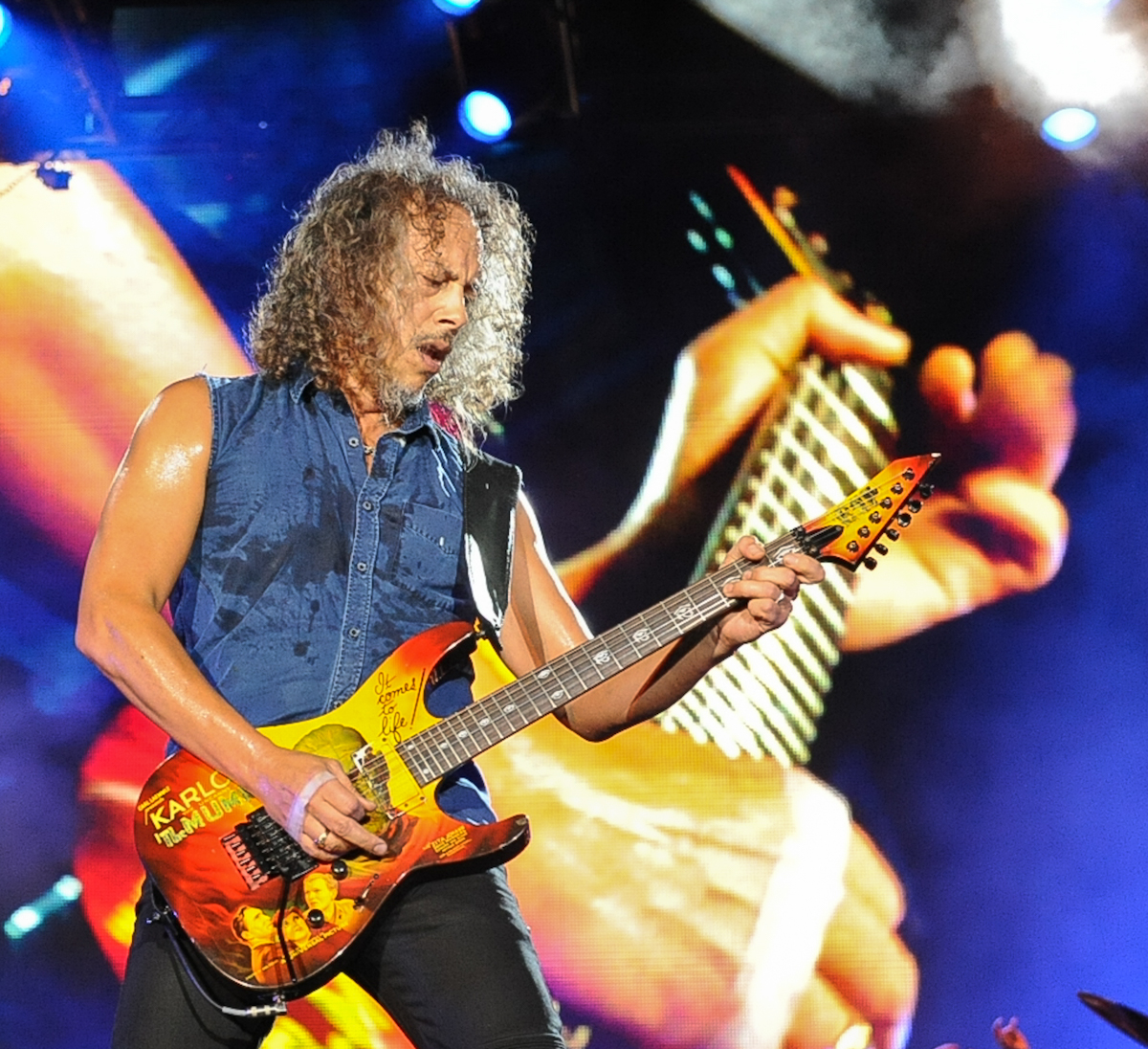 What's next for the legendary thrash metal outfit? A European stadium tour, new music and festival gigs are all on the horizon. Your last chance to catch the incomparable metal act stateside this year will be later this summer at Lollapalooza as they top the bill with bands like Florence & The Machine and Paul McCartney. Also, with production overseen by album-magi, Rick Rubin, the group expects to complete and release a yet-to-be-titled album sometime in 2015.